Campus stabber's manifesto included 'praise for Allah,' plan for beheading
A handwritten manifesto carried by a California college student whose stabbing spree Wednesday left four wounded bore names of his targets, a vow "to cut someone's head off" and as many as five reminders to "praise Allah," law enforcement authorities told FoxNews.com, while insisting that neither terrorism nor religion appear to be motives in the attack.
In the two-page document found in Faisal Mohammad's pocket by the county coroner, the 18-year-old freshman wrote a numeric list outlining his plans of who he wanted to kill, and how, including beheading and shooting his victims, Merced County Sheriff Vern Warnke told FoxNews.com
"No. 27 was to 'make sure people are tied down,' No. 28 was "sit down and praise Allah,'" Warnke said. "I remember seeing four or five times, scribbled on the side of the two-page manifesto, where he wrote something like 'praise Allah.'"
"I remember seeing four or five times, scribbled on the side of the two-page manifesto, where he wrote something like 'praise Allah.'"
The manifesto has not been released, but Warnke expects it to be within the next few days.
Mohammad's intended bloodbath began around 8 a.m.,when he burst into his classroom with an 8-inch hunting knife. Police said it would have continued - and possibly claimed lives - if he hadn't been interrupted by a construction team, and then shot dead by police.
"There was a gruesome statement he made about wanting to cut someone's head off and kill two people with one bullet, and he planned to shoot the police," Warnke said. "He did not have a firearm with him and didn't seem to have a lot of experience with firearms because he thought he could kill two people with one bullet. He reminded himself in the list to raise the gun slowly. He scripted everything out in chronological order."
But all law enforcement involved in the investigation, including Warnke, continued to maintain that there is no evidence Mohammed is tied to a terrorist group or was inspired by terrorists.
"There was nothing to indicate he was doing this because of Allah, or because he was going to be rewarded with 72 virgins, or because of ties to a terror group," Warnke said. "He appeared to be a devout Muslim, on the strong side of the belief."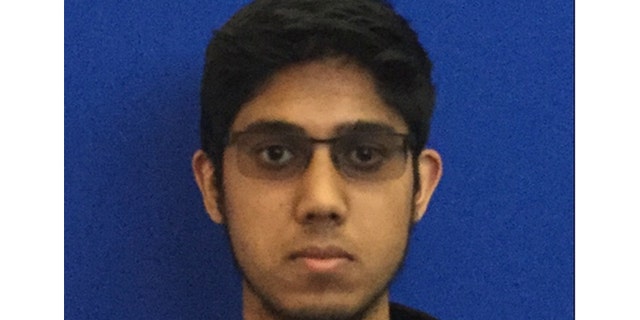 The FBI is thoroughly investigating this angle, Warnke said.
"There was nothing on his computer or in his dorm room or in the manifesto to suggest any ties to terrorism or terrorists groups," Warnke said.
As a wannabe killer, Mohammed was cold and calculating.
Mohammed slashed and stabbed four people, including two students, a student aide and Byron Price, a 31-year-old construction manager who intervened.
"He had a smile on his face, he was having fun, which is more the thing that bothers me," said Byron Price, who was managing the construction site at the university for his family's construction company.
Mohammed fled the classroom after he was overwhelmed by Price and another construction worker who was about to hit Mohammed with a ladder.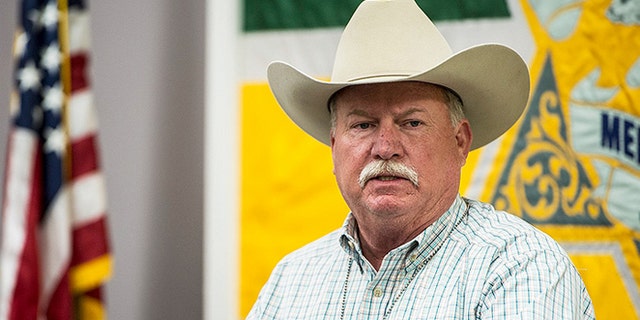 "He was banking on the fear factor. …His plan went haywire because people fought back," Warnke said. "He got so befuddled at the activities that happened; it took the script away from him."
Mohammed claimed in his manifesto he was angry over being kicked out of a study group.
"I think the first kid he targeted had something to do with the study group he was in but that is an issue I don't want to speculate on because the campus police are looking into it," Warnke said.
Byron Price, who was slashed in the abdomen and was hospitalized, is back at work today.
His father, John Price, told FoxNews.com he is proud of his son and hopes more people will be inspired to intervene should they be confronted with situations like this.
The other three victims are expected to survive.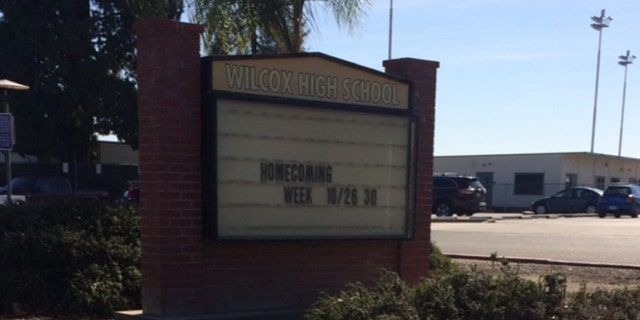 While the victims' names won't be disclosed, law enforcement is investigating whether he had ties to the two students and aide he attacked.
Classes resumed Friday. Chancellor Dorothy Leland welcomed back students with a message to "practice kindness" and offer support to one another.
Mohammad, a resident of Santa Clara, had just turned 18 in October, and was studying computer science and engineering major at the Northern California college.
Mohammad's family has not come forward and attempts to locate them were unsuccessful.