California wildfires attract looters, thieves to evacuated areas where homes are easy targets
While authorities continue the grim task of combing through the charred remains of a Northern California city devastated by a deadly wildfire, officials announced Wednesday that at least six people have been arrested while attempting to take advantage of the vacant homes and vehicles in the evacuation zone.
The Butte County Sheriff's Office said in a news release that two arrests were made Monday and four more came Tuesday in three locations -- Chico, Paradise and Butte Creek Canyon -- all under mandatory evacuation due to the raging Camp Fire.
Officers on patrol in Chico on Tuesday spotted a motorhome that had been reported stolen in the nearby town of Magalia. Police said the vehicle was being driven -- without a key in the "damaged" ignition --  by Shayne Tinnel Jr., 22, who was accompanied by 42-year-old Tracy Sizer.
The pair were arrested and charged with vehicle theft, possession of a stolen vehicle, and looting.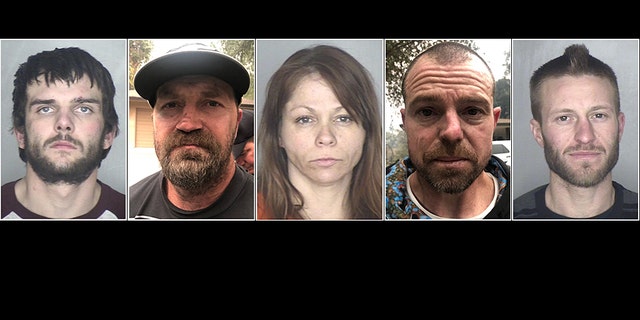 On the same day, police said 27-year-old Teddy King and John Brown, 38, were arrested in Paradise, which had been completely leveled by the blaze. The pair were found with a laptop that did not belong to them, in addition to a ski mask, drugs, and drug paraphernalia, the sheriff's office said.
King and Brown were both arrested for possession of a controlled substance and possession of drug paraphernalia and booked into the Butte County Jail.
CALIFORNIA'S CAMP FIRE LEAVES 56 DEAD, SHERIFF SAYS
Officers on patrol in Butte Creek Canyon on Monday were approached by an employee from Pacific Gas & Electric who spotted two men in the area he believed were looting. Deputies later found Jason Burns, 41, and Michael Salisbury, 48, hiding in the bedroom of a home that belonged to a relative of Burns.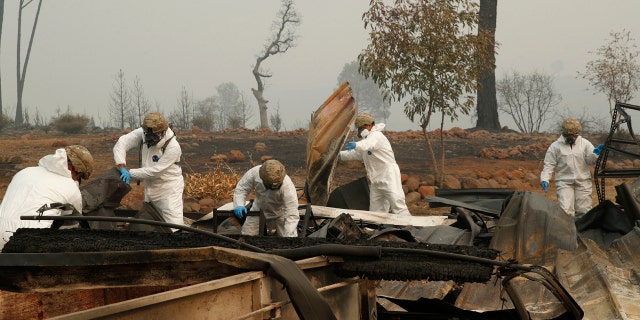 The sheriff's office said that the pair were found with a handgun, methamphetamine, heroin, drug paraphernalia and loaded magazines for the firearm.
Inside the garage of the home, police said they located an AR-15 rifle, in addition to several chainsaws and other tools suspected to be stolen. Outside the home was an ATV that was also reported stolen, the sheriff's office said.
NOROVIRUS OUTBREAK REPORTED AT SHELTER FOR CAMP FIRE EVACUEES
The pair were arrested and booked into Butte County Jail, where they are facing multiple weapons and controlled substance charges. An investigation into the stolen property recovered at the home is "ongoing," officials said.
The Camp Fire started on Nov. 8 and has killed at least 56 people, making it the deadliest wildfire in state history.
Authorities said Wednesday night 130 people were still unaccounted for, and the blaze has grown in size to 215 square miles and destroyed nearly 9,000 homes.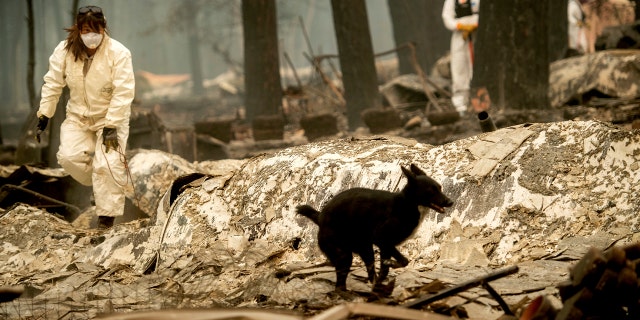 At an evening news conference, officials said that more than 5,000 fire personnel were battling the blaze that was 35 percent contained. The fire started last Thursday and has displaced 52,000 people.
Fox News' Nicole Darrah contributed to this report.