Calif. man killed by cops after stabbing stranger had drugs in his system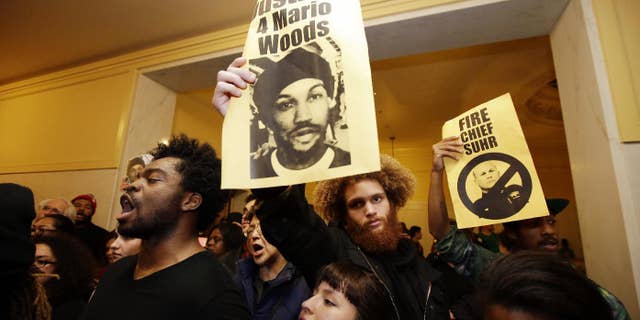 NEWYou can now listen to Fox News articles!
An autopsy report says a black man had 20 gunshot wounds and there were drugs in his system when he was killed by San Francisco police in December, a shooting that sparked protests and calls for the police chief's removal.
The San Francisco Chronicle says the report, released Thursday, found that Mario Woods had wounds in his head, back, abdomen, buttocks, legs and hands -- although multiple wounds might be from the same bullet.
Drugs found in Woods' system included methamphetamine, marijuana, antidepressants and cough medicine.
The 26-year-old was shot in the city's Bayview neighborhood on Dec. 2. Police say five officers opened fire after Woods stabbed a stranger and then refused to drop the knife. The shooting was captured on video.