Boy Scout Saves Residents From House Fire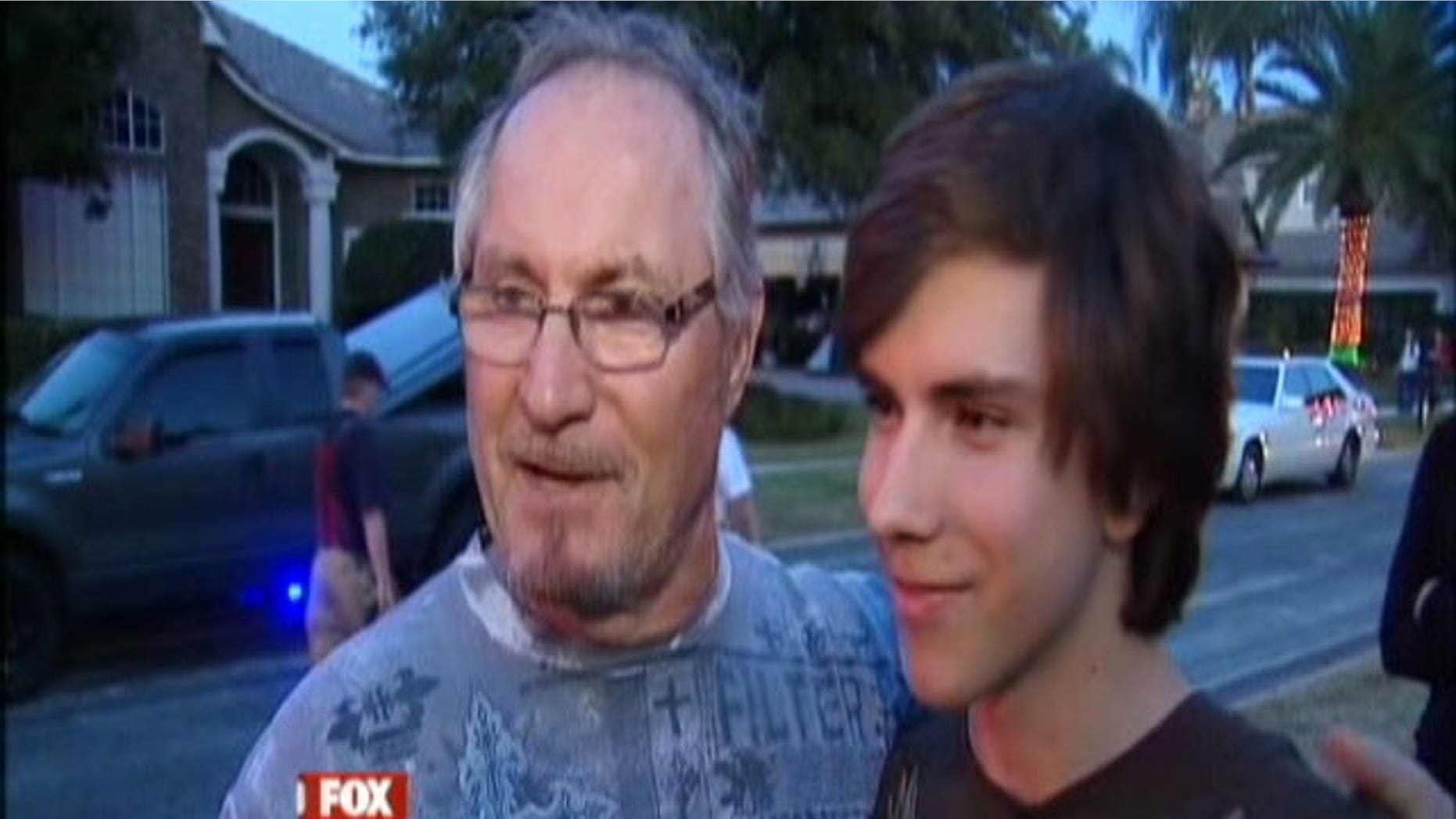 A Boy Scout is hailed as a hero after he alerted three residents inside an Orange County, Fla. home that their house was on fire, saving them from injury.
Keith Rausch, 16, just happened to be passing by the house in his girlfriend's neighborhood, when he saw something terribly wrong. "I told her to stop the car." He said he saw that flames were coming from the side of the home. "They were growing 4 to 5 feet."
He quickly ran to the door and told the people inside there was a fire. "They thought I was playing a joke, but got the kids out just in case and walked to the side and said, 'Oh my God the house is on fire!'"
Orange County Fire Communications received a 911 call about the fire around 2:35 Thursday afternoon. A resident of the home reported that she had just received a delivery of propane gas. The first fire crews arrived and saw that the gas-fed flames had quickly spread to the roof and attic of the 4,700 square foot home.
Fire crews fought the fire aggressively, bringing it under control in less than one hour. Over 35 firefighters were deployed to extinguish the flames.