Boy found guilty of killing neo-Nazi father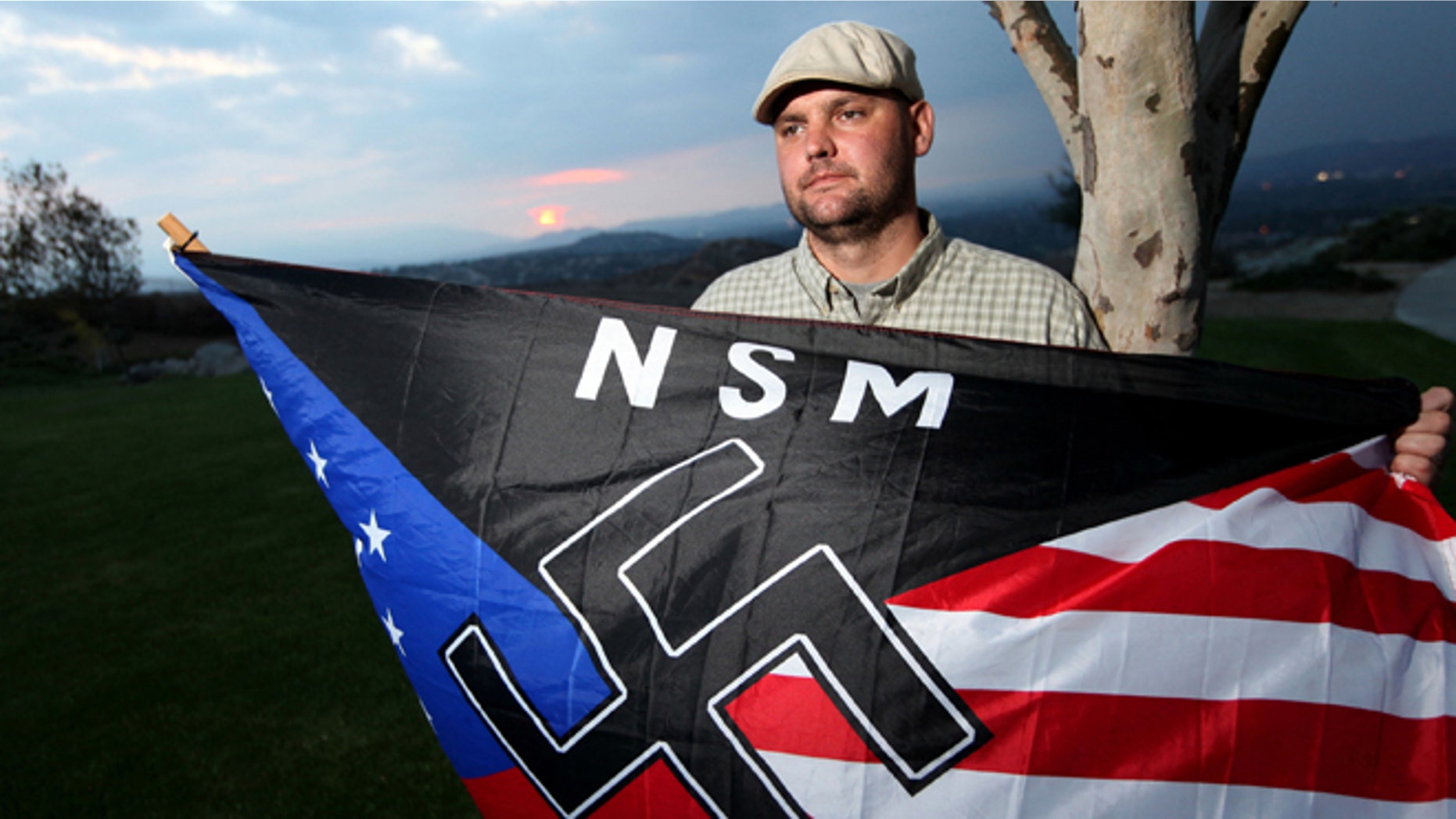 RIVERSIDE, California – A boy who was just 10 years old when he shot his white supremacist father was fully aware of what he was doing, a judge said Monday.
The boy, who is now 12, was found guilty of second-degree murder for shooting his father, Jeff Hall, as he slept on the family's couch in May 1, 2011. Judge Jean Leonard read her decision, the boy, who is not being identified, showed no emotion. Leonard said there was no doubt the boy knew that what he was doing was wrong. She quoted a psychologist's report that the boy had a long history of violence and was subject to prenatal substance abuse .
Jeff Hall, 32, was a regional leader of the National Socialist Movement. Defense attorney Matthew Hardy said his client grew up in an abusive and violent environment and believed it was acceptable to kill people who were a threat. The boy will be sentenced Feb. 15 at a disposition hearing based on a probation report which will weigh his violent behavior and a series of psychological reports. The judge could order the boy held in a juvenile detention facility or specialized group home until he's 23.
Prosecutors argued that the child killed his father to keep him from splitting up with his stepmother, who at first said she had killed Hall but then quickly retracted her statement. She was not charged in the case. The boy's younger sister bolstered the prosecution's case by saying her elder sibling plotted the shooting days in advance.
Hall was shot at point-blank range with a .357 Magnum while he slept on a sofa in the family home.
The boy said in a videotaped interview with police that he didn't think he'd get in trouble because he saw an episode of "Criminal Minds" in which a child killed an abusive father and wasn't arrested.
Prosecutors maintained Hall's white supremacist beliefs had nothing to do with the crime. They noted the boy had a history of violence that dated back to kindergarten when he stabbed a teacher with a pencil.
Hardy said he hopes the boy, if convicted, would not be sent to a juvenile lockup but rather be placed in a private facility that offers therapy, medical treatment and schooling.