Border Patrol agents attacked with rocks while rescuing pregnant woman, officials say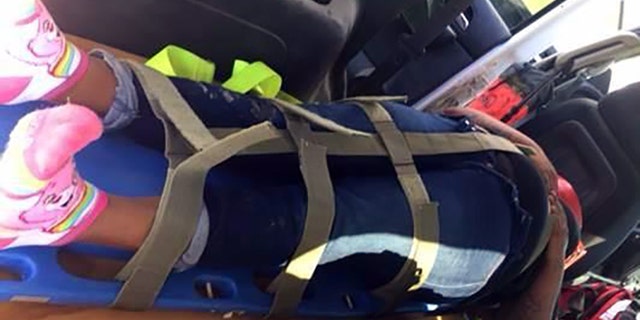 Border Patrol agents who were rescuing a distressed pregnant woman in Texas on Saturday were attacked by rocks thrown by an illegal immigrant, officials said.
Agents with the Weslaco Station saw a group of people who had previously been unable to enter the U.S. climbing a tree to enter the country through Custom and Border Protection's (CBP) Port of Entry in Progreso, the agency said in a Wednesday news release.
More on the U.S.-Mexico border...
The agents reportedly approached the area, where they saw two people on top of a bridge and a 25-year-old female Mexican national at the bottom of the tree. The woman claimed she was pregnant and that her back hurt.
The Rio Grande Valley border agents began to assist the woman, and, according to CBP, one of the people on top of the bridge started throwing rocks at them.
The responding agents relocated the woman to a "safe location" and she was transported to a hospital. Those who allegedly threw the rocks "fled back to Mexico," the press release stated.
The woman will be processed once she's been cleared by medical staff, according to the agency.