Border Patrol agent shot at while off duty, two arrested in connection
Two men have been arrested for allegedly shooting at an off-duty Border Patrol agent as he was driving down I-10 in El Paso, Texas last Wednesday.
Rafael Roberto Valenzuela was taken into custody Friday and charged with engaging in organized criminal activity and aggravated assault with a deadly weapon. He was booked into the El Paso County jail under a $200,000 bond.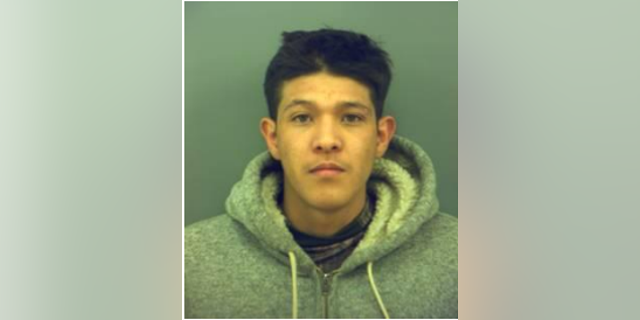 Raul Beltran was taken into custody Monday and booked into the county jail under a $75,000 bond with the same charges.
"Anytime the FBI suspects a member of the federal law enforcement community has been purposefully targeted in a violent assault, the FBI can pursue the individuals potentially for assault against a federal officer. The FBI in coordination with our local, state and other federal law enforcement partners will aggressively identify and track down perpetrators," said El Paso FBI Special Agent in Charge Emmerson Buie in a statement to Fox News. "The cooperation and leveraging of key resources from the different agencies was crucial in determining the motives of this violent attack."
On October 25, El Paso sheriff's deputies responded to a call of shots fired around 5:30 a.m. The interstate was closed while FBI and sheriff's office investigators looked around the scene for clues. Traffic cam footage shows cars being diverted off the highway while the agents carefully checked the guardrails, shoulder and highway.
The investigation began as a joint effort between the FBI, Border Patrol and the sheriff's office. It since has been taken over by the sheriff's office and arrests have been submitted to the state courts with the district attorney's office.
At the same time agents were investigating the scene at I-10, multiple agencies responded to a neighborhood in east El Paso. It's unclear if the investigation was related, but agents were seen photographing a red jeep and later towing it away.
"Usually it's very quiet, very calm, and especially that early in the morning. It was different, definitely different," neighborhood resident Brianna Martinez told KFOX.
Neighbors said they were asked general questions.
"They just asked certain questions like, 'did you see anything, have you seen anything unusual?' But we really didn't," Martinez said.
The investigation into the incident is ongoing.