Body of missing LA woman found near wrecked car, boyfriend remains missing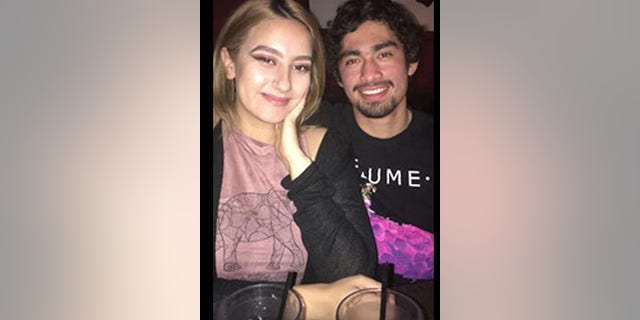 LOS ANGELES – A North Hollywood woman who vanished with her boyfriend during a Christmas trip up the California coast was found dead near a wrecked car hundreds of feet below an oceanside cliff, authorities confirmed Wednesday.

Coroner's officials identified the body of 20-year-old Olivia Hannah Gonzalez and an autopsy was performed, but the cause of death remained under investigation, according to a statement from the San Luis Obispo County Sheriff's Office.
UNIDENTIFIED BODY FOUND IN SEARCH FOR MISSING LOS ANGELES COUPLE
"The body they found on the rocks is that of my sister Olivia," her sister, Vanessa Guzman, said in a Facebook posting Wednesday. "She was a beautiful soul."

"We were really praying she would come home safe," Guzman told the Daily News of Los Angeles. "That was our ray of sunshine, and she was taken from us."

Gonzalez's boyfriend, 21-year-old Brian Fernandez, remained missing along with a second dog believed to have been with the couple on their trip.

Additional search efforts were hampered Wednesday by rain.

Gonzalez's body and that of a Labrador-retriever mix dog were found Tuesday at the scene of a wreck at the surf line, about 325 feet below Highway 1. The crash site is near a local area known as Ragged Point and about 10 miles north of Hearst Castle.

Gonzalez and Fernandez were last seen leaving for Big Sur on the Central California coast on Dec. 23. A search began after they failed to return on Christmas Day.