Body found in alligator-infested Florida pond where attack was feared had no wildlife marks, officials said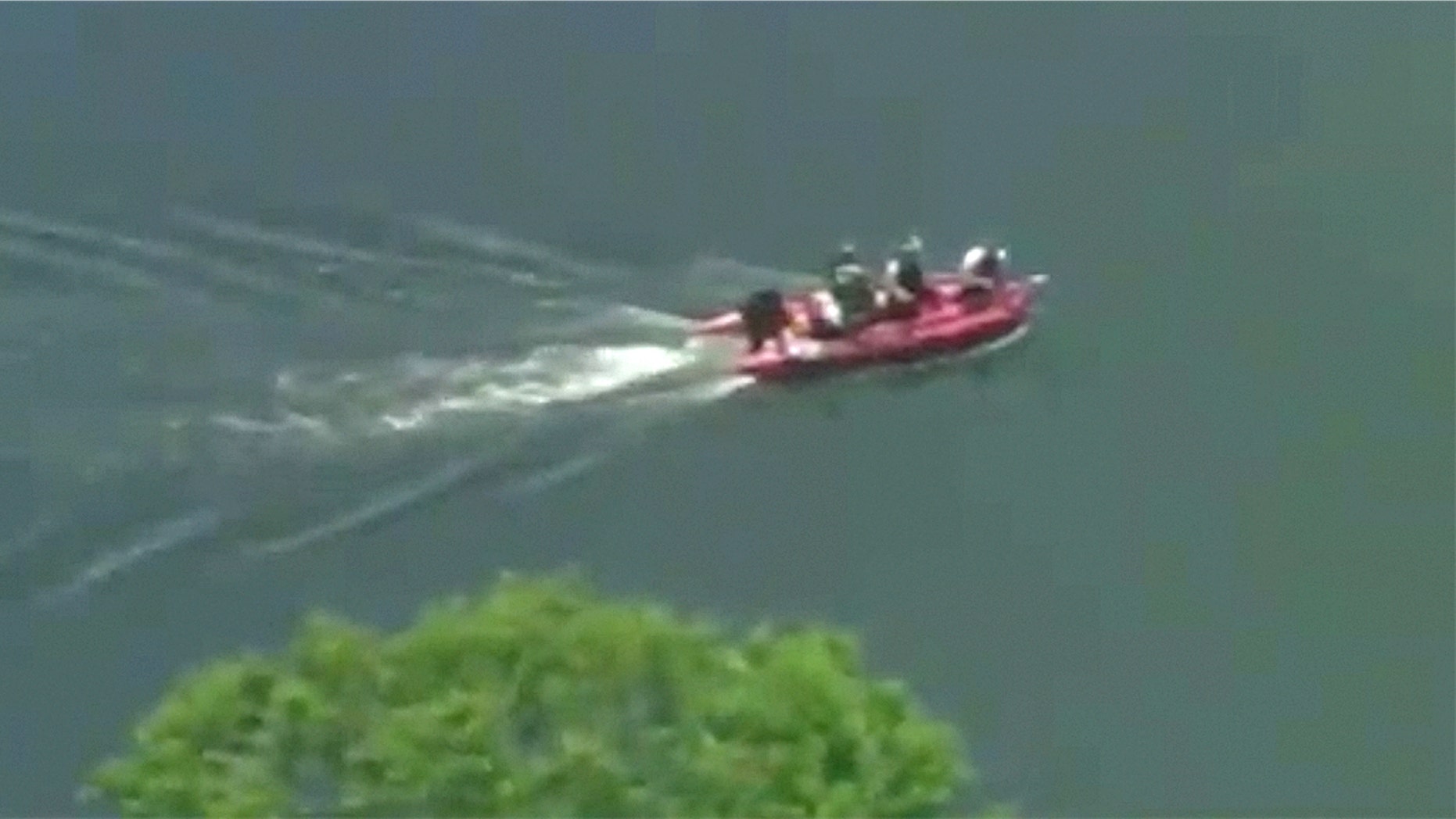 The body found Thursday morning in an alligator-infested retention pond in Florida was that of a "dark-skinned female" who had no marks from alligators or other wildlife, officials said.
The Orange County Sheriff's Office spokesman Jeff Williamson said on Twitter that the body was found around 6:30 a.m. soon after rescue crews resumed a search for a reported teenager who was seen a day earlier flailing his arms and screaming "it bit me" before disappearing under the water.
"No ID yet. No signs of any marks from alligators or other wildlife," the sheriff's office wrote, quoting Williamson. "We don't know how the female got into [the] fenced retention pond. It is possible the victim was homeless. Investigation continues."
"Female victim is late teens, early 20s. Witness made a good call when they saw someone go down," Williamson told Fox News.
Earlier Thursday Williamson told Fox News it could not immediately be determined if the body died from drowning or from a suspected alligator attack. He said the medical examiner's office would me the determination for cause of death within the next few days.
Rescue crews began searching the pond after deputies received a call around noon Wednesday from a man who claimed to have seen a teenage boy struggling to stay afloat while yelling "it bit me" multiple times.
Eric Wolfe, who called 911, said he ran inside to grab binoculars to see what was going on before calling authorities.
"[I] had eyes on him the whole time and relayed his position to dispatch, and he went underwater and didn't come up," he told News 6.
Williamson said there are not reports of a teenager missing in the area and that the report was generated from a witness standing about 100 yards from shore.
He said the retention pond is known to be home to several alligators and crews spotted at least one during their search on Wednesday.
"There are many alligators in there. There are probably four alligators that I've seen. There's a big bull gator, probably about seven to nine feet," Wolfe said, according to WFTV.
"No Trespassing" signs are posted around the fence pond; however residents told WFTV that people still swim and fish there despite the alligators.
"I used to fish in there. I stopped doing that about a year ago, once that gator got way too big and aggressive," said resident Luis Cadiz.
Authorities told local media that the alligator was six feet long – too small to inflict serious damage on a human, the Orlando Sentinel reported.
The Florida Fish and Wildlife Conservation Commission, the Orange County Fire Rescue and the Orange County Sheriff's Office led the search.
Fox News' Kathleen Reuschle contributed to this report.