Banner sales: Confederate controversy has flags flying off shelves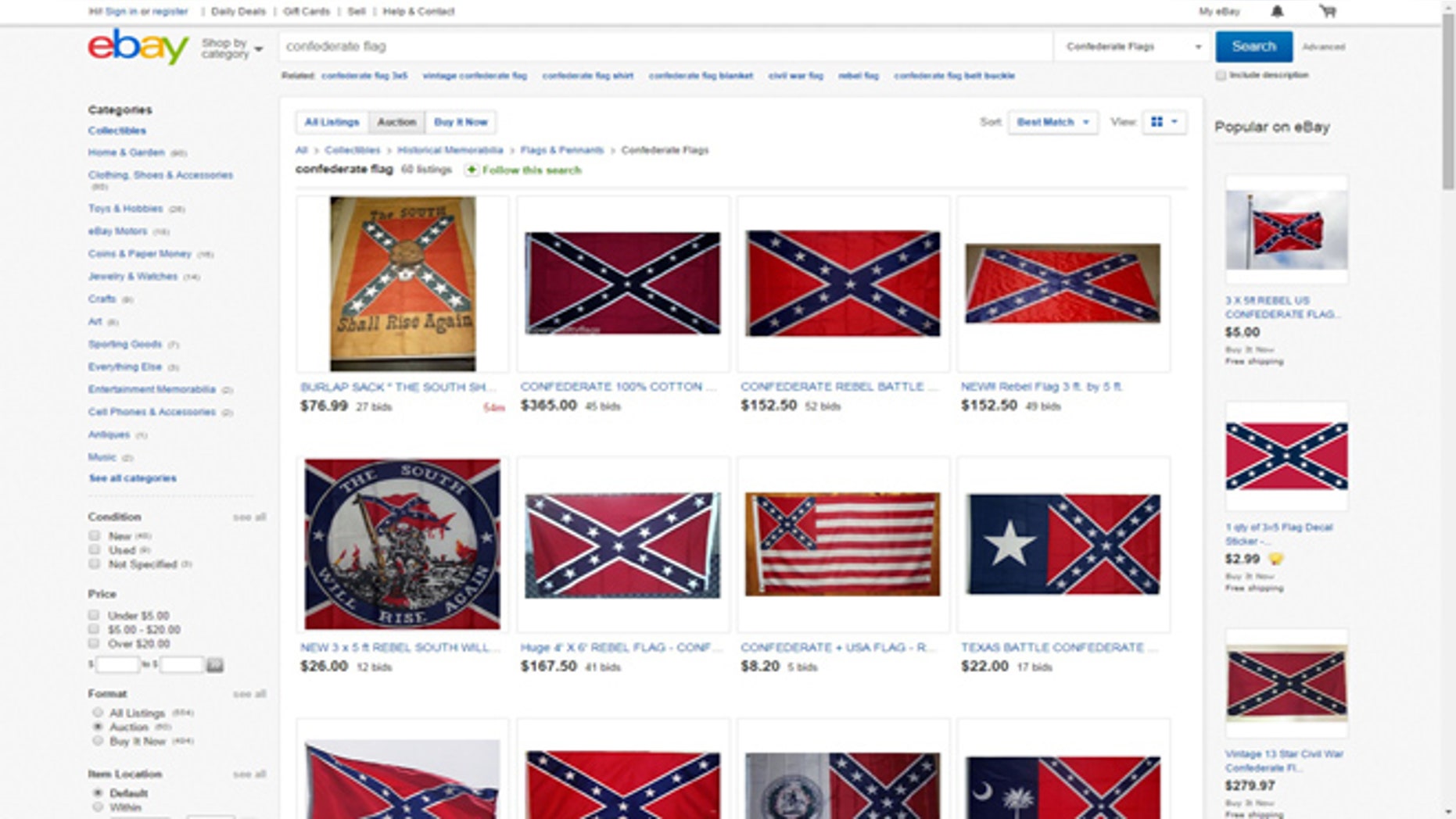 The Confederate flag flap has sales of the "Stars and Bars" booming - at least wherever it is still available.
Some of the nation's biggest retailers have pulled Confederate battle flag items from their shelves and websites in the wake of last week's massacre that left nine black congregants dead inside a Charleston, S.C., church, but sales of the divisive emblem are surging nonetheless. Some reports say sales of the rebel flag were up 3,620 percent on Amazon immediately after the website announced it will soon ban such merchandise. And retailers who specialize in flags said the controversy has been good for business.
"Any time there is a controversy about any flag, we sell more flags," said Pete Van de Putte, of Dixie Flag Manufacturing in San Antonio. "It's not like selling tires or washing machines."
"Any time there is a controversy about any flag, we sell more flags."
Van de Putte says that Dixie Flag has no intention of stopping production of the flag.
The Valley Forge Flag Co., based in Wyomissing, Pa., and one of the oldest and most prominent US flag manufacturers, will no longer produce the Confederate battle flag.  It is also pulling references to it from its website and telling managers at its manufacturing plants, located in South Carolina and Alabama, to cancel pending orders.
"When you have a sea change moment like you have with the tragedy in Charleston, we felt it was simply the right thing to do," Valley Forge Vice President Reggie VandenBosch said. "We don't want to do anything that causes pain or disunity for people."
Amazon was just one of many retailers that decided to pull the flag and related paraphernalia.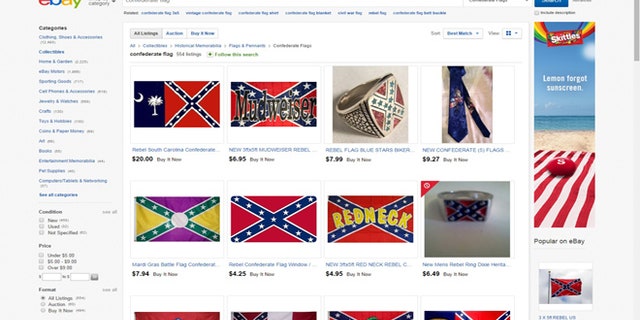 Sears, eBay and Etsy also announced that they would remove Confederate flag merchandise from their websites. Sears does not sell the merchandise inside Sears or Kmart stores. Target said it pulled its historic Confederate costume from its website, but said it did not carry Confederate flags or decor that bore that image.
The wave of merchandise bans came a day after Walmart said it would remove all Confederate-themed items from its store shelves and website after the suspected Charleston gunman Dylann Roof appeared in photos holding the flag.
Google, meanwhile, blocked digital ads featuring Confederate flags after concluding they violated the Internet company's policy against marketing messages promoting content that could be "generally perceived" as an expression of hate toward a group of people. The ban included Google Shopping, which consists of merchant ads.
A search on eBay for "Confederate flag" shows that flags and related paraphernalia still available for purchase. Auction bidding has been going as high as $325.
The Associated Press contributed to this story.