Attorney uses stuffed animal in case against MSU physicist charged with bestiality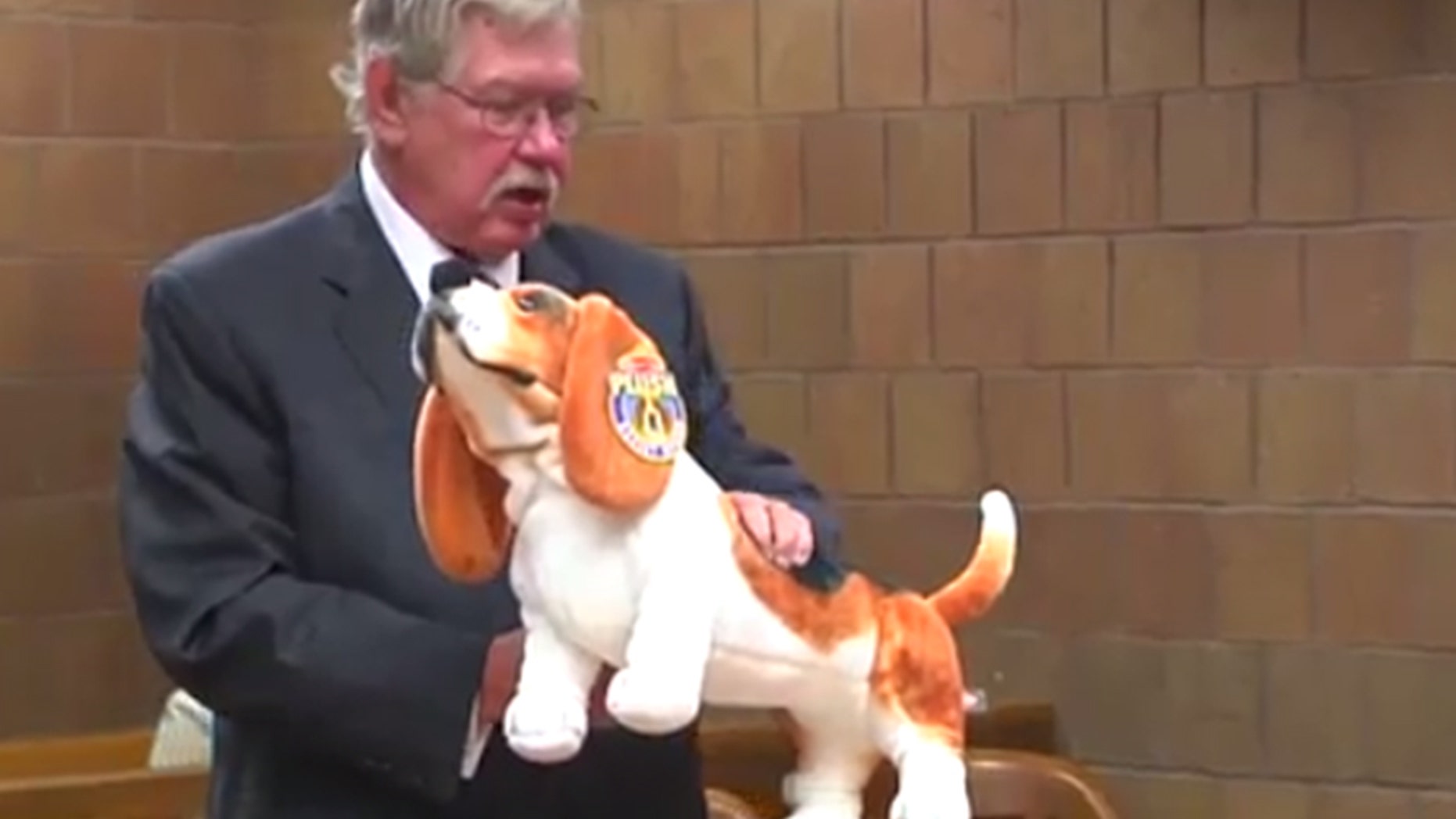 The trial of a Michigan State University physicist charged with bestiality took an unusual turn this week when a stuffed animal was brought into a courtroom as a prop.
The basset hound toy – with a tag still remaining on its ear – was used by an attorney Thursday to help a witness describe what Joseph Hattey, 51, allegedly did to a dog between January and March of this year.
"I was still petting the dog holding him by his chest, petting his head and his ears," the witness told the courtroom. "And he was on the other side of the dog trying to get aroused by stroking it."
"Stroking it where?" the attorney then asked.
"On its genitals," the witness replied.
Prosecutors and MSU say the alleged crimes didn't happen on its campus, nor did they involve any animals associated with the university, Fox 2 Detroit reported.
The dog that was allegedly victimized has since been adopted. Hattey has been suspended from his job pending the case's outcome. He was released from Ingham County Jail on a personal-recognizance bond following his arraignment earlier this month, Fox News previously reported.