Arizona UPS shipping center shooting leaves one wounded, police say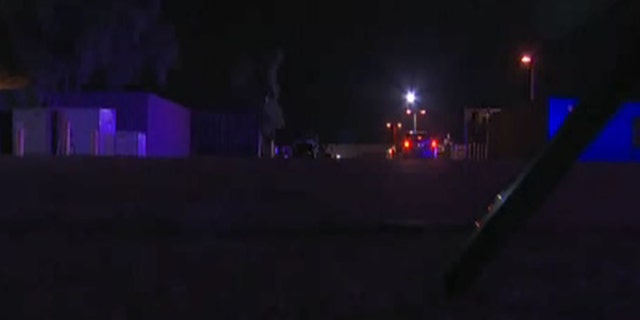 A shooting at a UPS shipping center parking lot in Arizona left at least one person wounded early Tuesday, police said.
Police said the shooting occurred after a brief argument in the parking lot of the shipping center in Tempe, according to AZ Family. An unidentified man shot the victim as the person was getting out of his vehicle, police said.
The suspect didn't work for the shipping center, a security guard told FOX10 Phoenix. The gunman fled the scene, police said.
Responding officers saw the suspect in his vehicle and attempted a vehicle stop, police said. However, the suspect crashed his vehicle and attempted to run from police, AZ Family reported. Police said officers detained a man who they believe was connected with the suspect's vehicle.
It wasn't immediately clear whether the detainee was involved in the shooting or how many people were in the suspect's vehicle.