Alabama town terrorized by 'poop train' gets free Febreze samples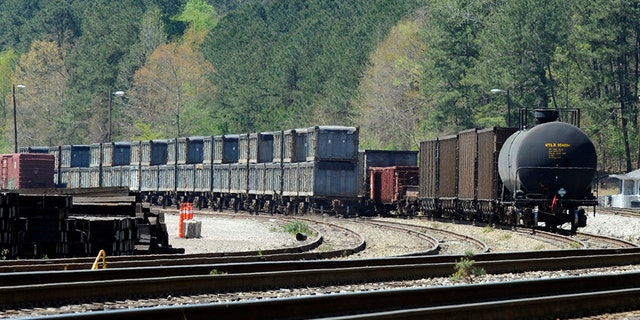 NEWYou can now listen to Fox News articles!
The so-called New York City "poop train" — a trainload of human waste — finally left the small Alabama town it was stranded in, but the smell of excretion was so strong that Febreze stepped in to freshen up the area.
The air freshener brand provided free samples of its products to residents in Walker County's Parrish, a town with a population of 982, where the train of 200 sludge-filled shipping containers was stuck for more than two months, AL.com reported.
NYC 'POOP TRAIN' SITTING IDLE IN ALABAMA HAS BECOME A 'NIGHTMARE' FOR RESIDENTS, MAYOR SAYS
The train of sludge, a byproduct of New Yorkers' excrement, was stationed in the town until April, before being transported to a landfill roughly 20 miles away.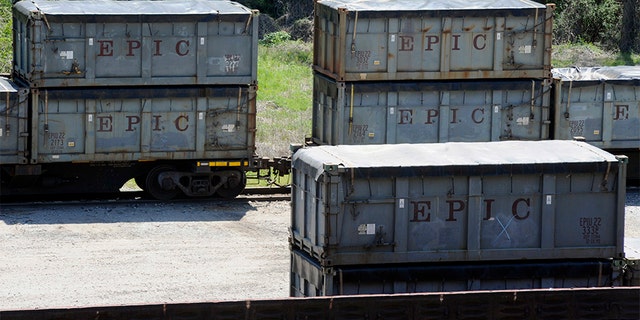 Locals had complained about the stench for weeks. "No one should be immersed in the stink," Febreze told the outlet, explaining their decision to "finally bring a breath of fresh air to the good people of Parrish."
The Procter & Gamble company, known for its odor-eliminating products, shared a jokingly dramatic video on Twitter of residents complaining about the "awful, stinky" smell, which some compared to that of "dead bodies."
"The running joke was when the 'poop train' came that we needed to just drop Febreze on top of the train," one resident said in the video.
While New York has discontinued waste shipments to Alabama for now, experts say some cities send their waste to Alabama and other Southern states due to low landfill fees and lax zoning laws.
The Associated Press contributed to this report.