Al-Qaida spokesman says bin Laden worried about US response to 9/11 terror attacks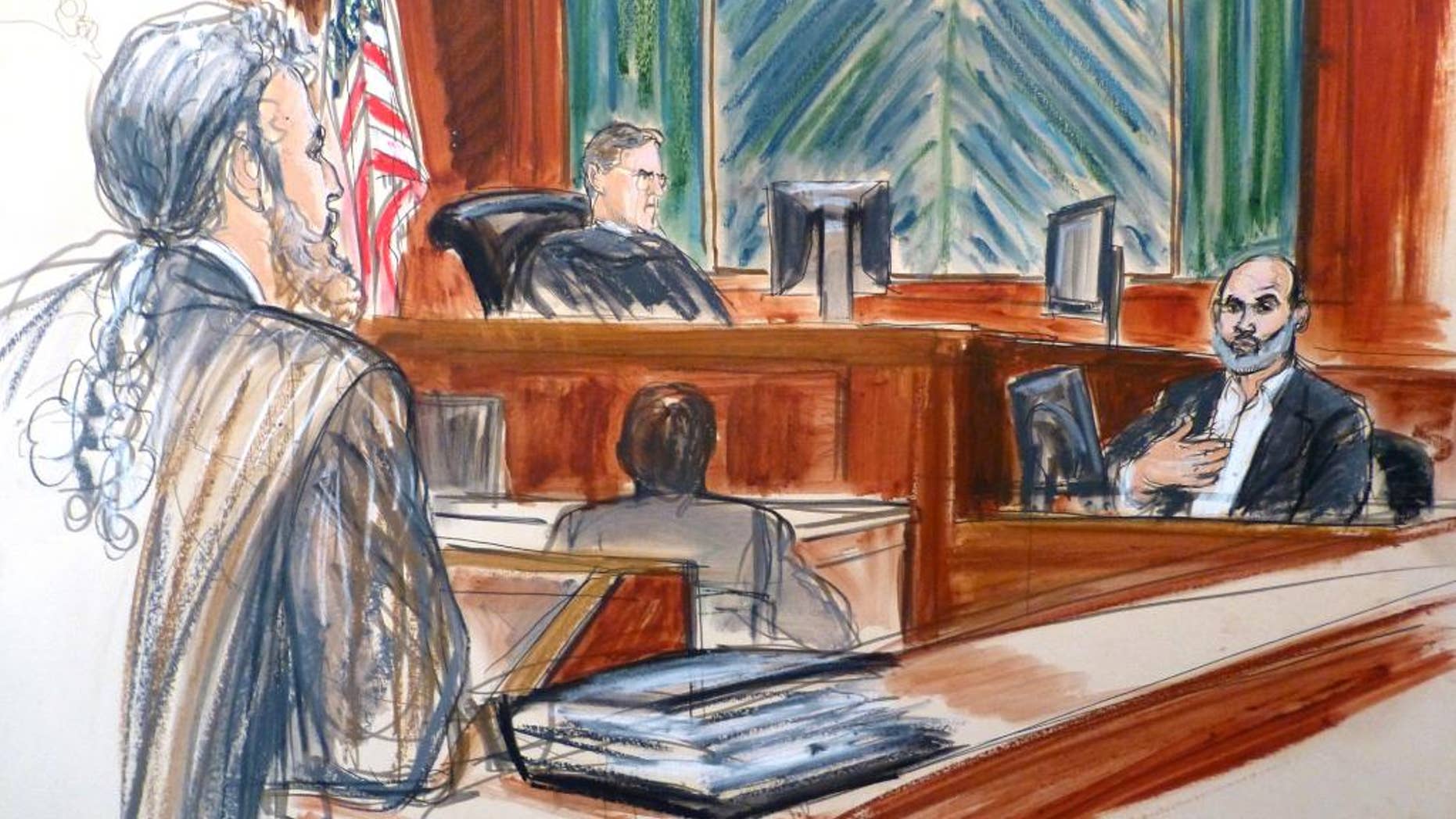 NEW YORK – Osama bin Laden's hours in a dark Afghanistan cave the evening of the Sept. 11 attacks have been brought to light after his son-in-law testified in his defense at his New York terrorism trial.
Sulaiman Abu Ghaith (SOO'-lay-mahn AH'-boo GAYTH') portrayed the al-Qaida leader Wednesday as worried as he contemplated America's response.
Abu Ghaith says the al-Qaida leader told him he was behind the attacks and asked him to deliver his message to the world. He says bin Laden asked him what he thought would happen next and he told him America would not stop until it killed him and toppled the Taliban. He says bin Laden told him he was too pessimistic.
The Kuwaiti-born 48-year-old has pleaded not guilty to charges he conspired to kill Americans and aided al-Qaida.