Activist who vandalized Wall Street bull statue is arrested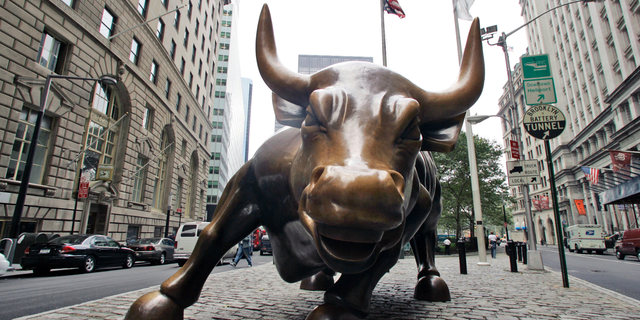 NEWYou can now listen to Fox News articles!
NEW YORK – An environmental activist who acknowledges dumping paint over Wall Street's iconic "Charging Bull" statue has been arrested.
Courtney Fallon says the blue paint she dumped on the bull statue Thursday represents "rising sea levels" following President Donald Trump's decision to pull the U.S. out of the Paris agreement to combat global warming.
A sash draped over the neighboring "Fearless Girl" statue read: "Draw the blue line."
New York police say Fallon was arrested Friday on charges of making graffiti and criminal mischief.
Fallon tells the Daily News she used corn oil and chalk so it could be removed easily.
Democratic Mayor Bill de Blasio (dih BLAH'-zee-oh) says it wasn't right to vandalize property even though he also opposes the decision to withdraw from the accord.
The Republican president calls leaving the climate agreement "a reassertion of America's sovereignty."
___
Information from: Daily News, http://www.nydailynews.com