Aaron Hernandez death: Family to get his suicide notes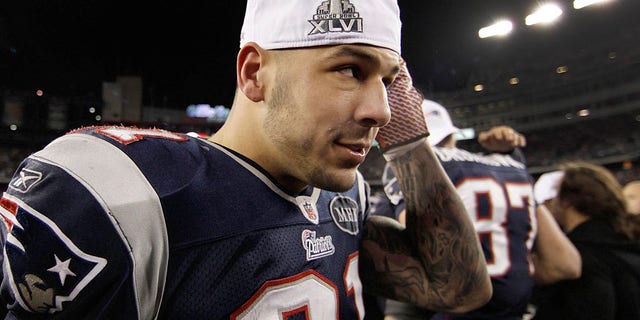 NEWYou can now listen to Fox News articles!
The suicide notes found in Aaron Hernandez's prison cell after he hanged himself last week will be released to his family Monday afternoon.
A Bristol Superior Court judge in Massachusetts ordered that the letters be handed over to the former NFL player's family after their lawyer, George Leontire, filed a motion saying they should be able to "know their loved one's final thoughts," according to the Boston Globe.
Before hanging himself at the maximum security Souza-Baranowski Corrections Center, Hernandez scribbled notes to three people: his fiancee, Shayanna Jenkins-Hernandez, their 4-year-old daughter, Avielle, and his prison lover, Kyle Kennedy, reports have said.
A private funeral service for Hernandez was set to begin at 1 p.m Monday in his hometown of Bristol, Conn.
"We wish to say goodbye to Aaron in a private ceremony and thank everyone in advance for affording us a measure of privacy during this difficult time," the family said in a statement.