9-year-old boy's cardboard arcade gets 'bonus' upgrade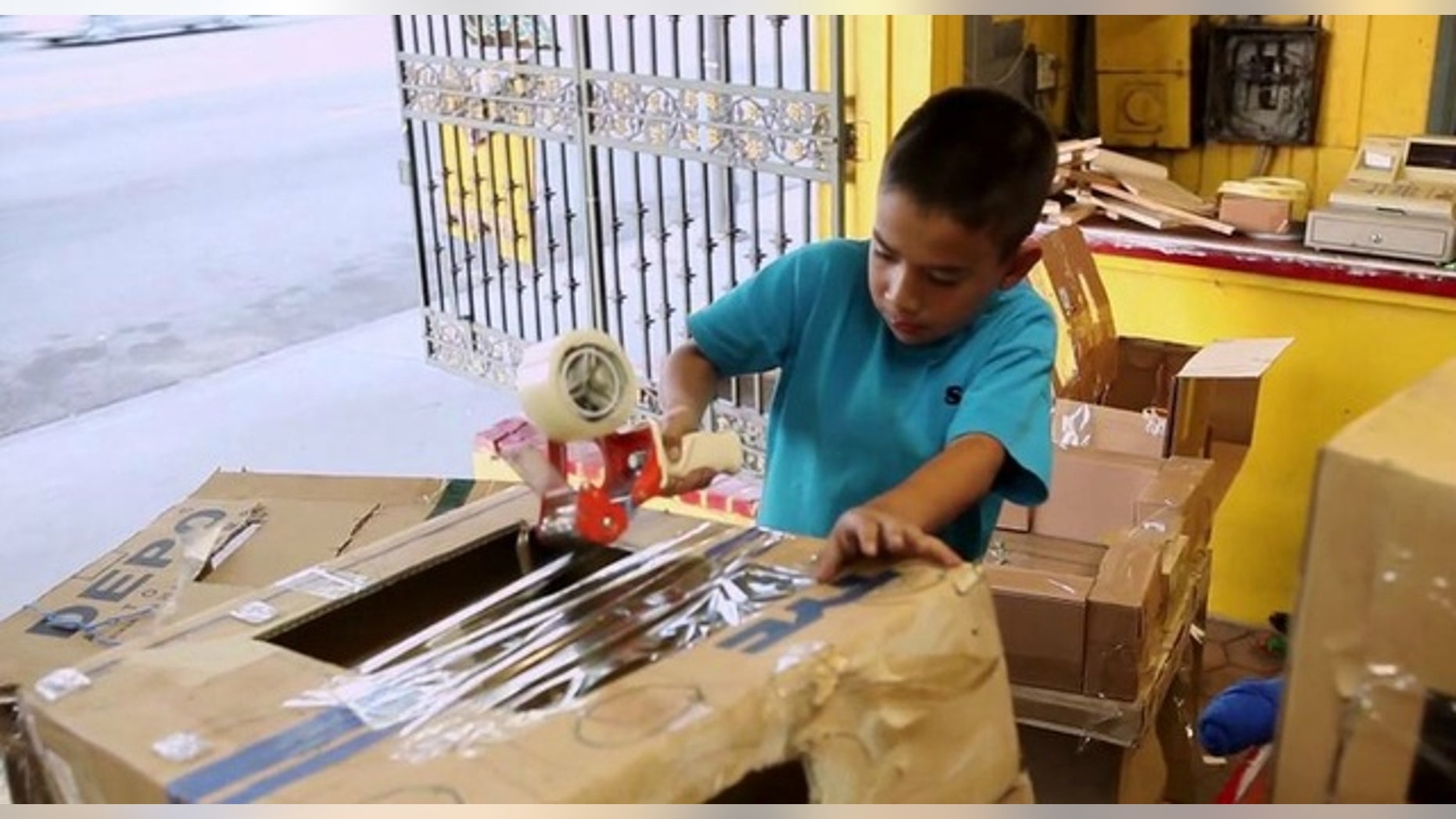 Caine Monroy's east Los Angeles arcade – where guests could rack up points on a variety of cardboard-built machines – is now getting a valuable, 'bonus' upgrade.
The 9-year-old owner of "Caine's Arcade," who spent a summer building cardboard machines in his father's used auto parts store, has been offered a free selection from a group of real pinball tables – one of which is estimated at $3,000, TMZ reports.
Monroy was invited to the 'Pins and Needles' game store Wednesday night, where he met pinball champ Keith Elwin, before the store's owner told him about his prize.
Monroy has not decided yet which machine he will take, TMZ reports.
Games at Monroy's cardboard arcade include basketball and soccer, among other machines.
"Caine does not stop by an arcade without stopping in," his dad, George, said in the film. "So it was only natural for him to build his own arcade."
Each game became more complex, including a claw machine that uses a string and an S-shaped hook. The online film's about page stated it went unnoticed as the East Los Angeles store does much of its business on eBay and gets little foot traffic. The arcade grew until it took up much of the store.
Monroy's constant efforts to get customers eventually drew in Nirvan Mullick. He bought a "fun pass" good for 500 turns in a month and, impressed with Monroy's efforts, came back to ask George if he could make a short film.
Mashable reported that the 11-minute film has been viewed 1 million times on Vimeo and over 500,000 times on YouTube. The Facebook page has attracted more than 48,000 likes.
It also is paying off for Monroy through a scholarship fund that Mullick set up, which has reached more than $110,000.
NewsCore contributed to this report.