55,000 Haitians in US fear their protection from deportation may soon end
Some 55,000 Haitians in the United States who received protection from deportation in 2010, when a major earthquake devastated their land and killed 300,000, may be forced to return to their country next year if indications by Trump administration officials prove true.
The possibility of an end to their special classification, known as Temporary Protect Status (TPS), is creating concern among the immigrants, who have built lives – raising children, starting business and in some cases achieved middle-class status – and worry about returning to a country where poverty and substandard living conditions remain prevalent.
The rebuilding of places that were reduced to rubble after a magnitude 7 earthquake has been slow. More than 750,000 people still don't have safe water for drinking and cooking. Since the earthquake, Haiti also has suffered a cholera outbreak that killed 9,000.
Haiti, the poorest country in the Western Hemisphere, also is still trying to recuperate from Hurricane Matthew, which tore through southern Haiti last October and left more than 900 people dead and $2.8 billion in damages.
The Haitians' TPS is scheduled to expire in July. The Trump administration must decide by the end of this month whether to extend it, and if so for how long. TPS renewal usually lasts 18 months, but James McCament, the acting director of U.S. Citizenship and Immigration Services (USCIS), has recommended the end of the protection for Haitians by next January. In a letter to Homeland Security Secretary John Kelly, who would make the decision about TPS for Haitians, McCament wrote that conditions in Haiti "no longer support its designation for TPS."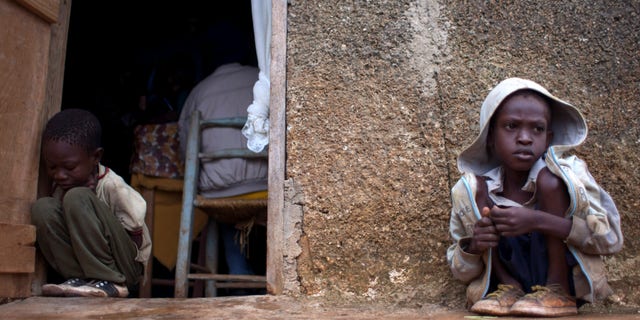 TPS, created by Congress in 1990, gives temporary immigration status to foreign nationals living in the United States who cannot go back home because of war, natural disasters or other extraordinary circumstances that make it too dangerous or difficult to return. Among nations that have TPS are Honduras, Nicaragua, El Salvador, Syria, Somalia, Nepal and Sudan.
Some immigration and Haiti experts say the McCament's conclusion is preposterous.
Gregory Z. Chen, director of government relations for American Immigration Lawyers Association, said: "It's astounding that this administration would consider ending TPS in just a few months, in the beginning of next year, for Haitians with the reality that a humanitarian crisis in Haiti is still dire."
Chen noted that last year USCIS did a review of conditions in Haiti that found them to be serious enough to meet TPS extension requirements.
Many immigrant groups and advocacy organizations are concerned that if Haitians lose TPS, it will be the beginning of the end of the status for many other groups that have it, some going back 20 or more years.
"The concern I would have is that Haiti is among the countries that has among the worst conditions," Chen said. "If this administration is not willing to give a full extension of TPS for Haitians, with such extreme conditions in Haiti, it's a bad omen for how the administration will evaluate other countries."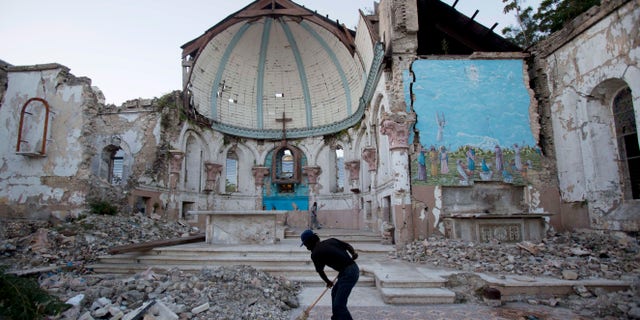 The concern has unleashed an outcry by Haitian activists and lawmakers in both the Democratic Party and Republican Party who are urging the administration to continue TPS for the immigrants.
Proponents of strict immigration policy long have voiced criticism of the TPS program, which provides its beneficiaries with permits to work in the United States, obtain a license and get access many government services.
Critics say TPS often outlives its original purpose and is automatically renewed far longer than it should be for some groups who fled an unlivable situation in their homeland that eventually improves enough to absorb them back.
"We've been taking up this issue for a long time," said Ira Mehlman, spokesman for the Federation for American Immigration Reform, which favors stricter immigration policies. "The T in TPS stands for 'temporary.' The triggering event was an earthquake that took place seven years ago. Haiti wasn't a paradise before that, either."
Mehlman said the fact that some groups, such as Hondurans, have had TPS renewed again and again for nearly 20 years, after Hurricane Mitch, should raise red flags about flaws in the system.
David Abraham, a University of Miami law professor and immigration expert, said that Haitians are an easy target for an administration that wants to flex its muscle on immigration enforcement.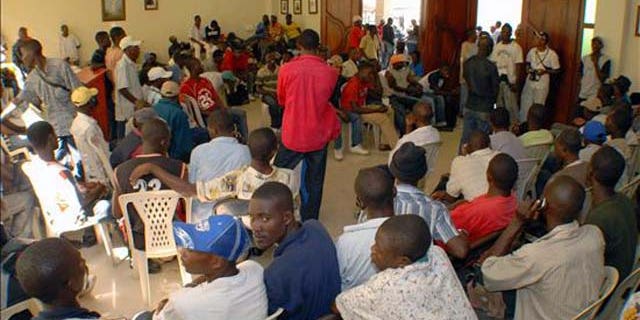 "They're not well-organized politically; they are overwhelmingly economic refugees – they could not claim to be victims of communism. They're not eligible for asylum."
Having said that, however, Abraham says that ending TPS and sending back tens of thousands of Haitian immigrants – many of whom are poor – would be detrimental to both Haiti and the deportees.
"Haiti continues to be a failed state with limited economic opportunities," Abraham said, "and most Haitians who would be forced to return would continue to worsen the economic situation."
Though some Central American groups have had TPS since the late 1990s, he said, they have a more vocal, larger and more organized Latino support system to apply political pressure to keep them in the United States.
At the same time, he said, the complaint by immigration enforcement advocates that TPS in some aspects ends up being an indefinite way to say in the United States is not altogether untrue.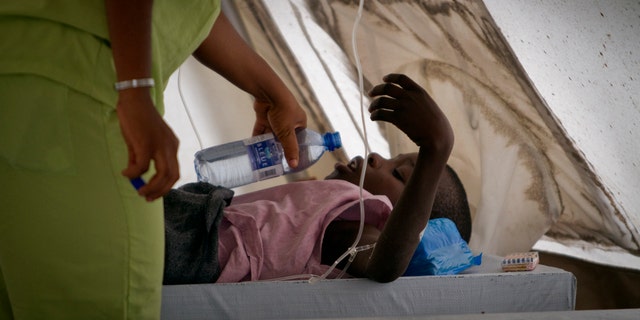 "Opponents are correct that once something is granted, it is hard to take away," he said.
In the meantime, Haitians here, their lives built in a place free of the dearth of food, clean water and living wages that plagues Haiti, wonder what will come next.
"Every day, I'm asking myself what I will do in the next few months," Farrah Larrieux, a TV personality and entrepreneur who is living in South Florida under TPS, said. "We started building our lives here in the United States. Now what is the future?
"I remember during the campaign (Trump) came here to Little Haiti and he made a promise to Haitians that if he became president, Haiti would not be forgotten," she said. "President Trump, we are asking you only to not forget Haiti and not forget these Haitians who have been contributing to the economy of the United States."
The Associated Press contributed to this report.