2-year-old amputee gets Christmas gift of kitten amputee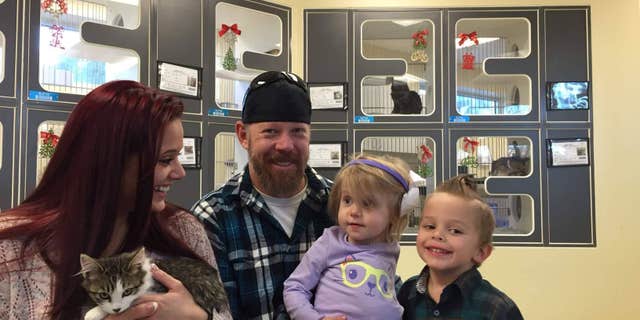 When two-year-old Scarlette Tipton first met her new 3-month-old friend in December, she noticed right away what made Holly special.
"Owie?" Scarlette said, pointing to the kitten's amputated right front leg.
"Yes," Simone Tipton told her daughter, who also had an amputated limb. Scarlette lost her left arm due to a rare form of cancer when she was only 10 months old.
"Yes, an owie. Just like you," her mother said. "But she's okay – just like you are too."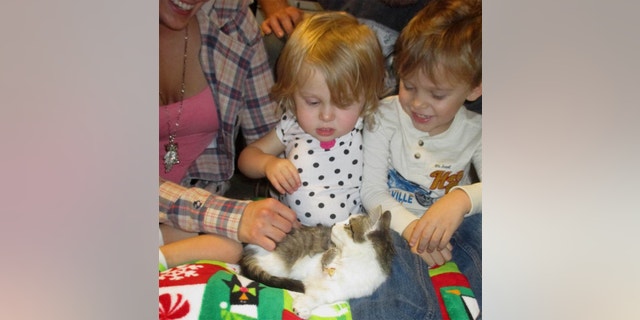 The touching exchange was shared by Riverside County Animal Services in a Facebook post on Wednesday, the same day Scarlette and her family were finally able to take Holly back to their California home.
After suffering an unknown injury, Holly was found bleeding next to some shrubs by two local women on Dec. 17. The kitten received immediate care, but her condition was listed as "poor to grave" and she eventually required surgery, according to an animal services press release.
"This kitten is a fighter," said Emma Perez-Singh, an operations chief at the San Jacinto Valley Animal Campus that cared for Holly. "She's in great spirits, considering the injuries she sustained."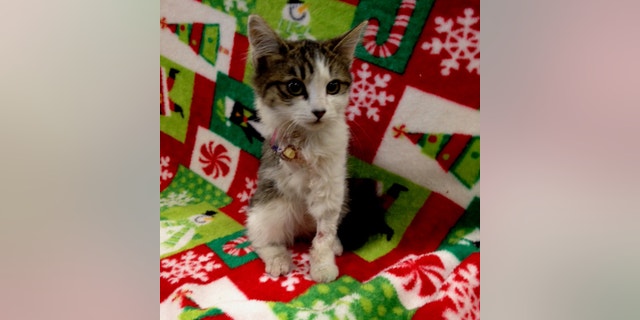 Holly was still recovering when Simone Tipton and her husband, Matt, found out about Holly's story. As it turned out, the Tiptons had been searching for just such a cat to help comfort Scarlette, who is now cancer-free.
The young girl met the kitten survivor on Christmas Eve, and she received an early Christmas present when the San Jacinto Valley Animal Campus told Scarlette that Holly was all hers as soon as she was fully recovered.
The two apparently like each other just the way they are, though one change has been made: Holly is now known as "Doc," according to WTVD. The change is due to Scarlette's favorite cartoon character "Doc McStuffins," a cartoon character who saves animals.
"Her favorite little cartoon on TV, and also because both the cat and her have had so much interaction with doctors," Matt Tipton said.
And it seems both Scarlette and Doc's "owies" are at an end.
"She is extremely active and loves to play with toys," the Tipton family said about Doc on its Smiles For Scarlette Facebook page on Thursday. "We are so excited for this journey."