2 suspects arrested in shooting of Georgia sheriff's deputy
Two suspects have been arrested after a sheriff's deputy was shot in the face during a traffic stop on a Georgia interstate, according to a report Sunday.
The deputy, Jamie White, was shot above the left eye Saturday evening, Harris County Sheriff Mike Jolley told The Columbus Ledger-Enquirer Sunday.
Jolley said White was in fair condition after surgery at a Columbus, Georgia, hospital.
"Fortunately, the bullet did not go to the brain," Jolley told the paper.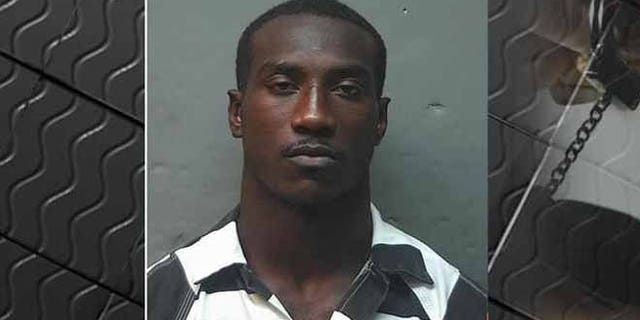 Joe Lee Garrett, 24, was arrested a few hours after the shooting on Interstate 185 in Russell County about 80 miles south of Atlanta, according to authorities.
Russell County Sheriff Heath Taylor told WTVM-TV that Garrett turned himself in and was jailed. He was being charged with aggravated assault on a police officer and as a fugitive from justice.
He was in a Chevrolet Caprice with two women, according to Jolley.
One of the women, Lystishia Horace, was arrested in connection with the case and jailed in Russell County, WTVM reported Sunday. She was being charged as a fugitive from justice.
The whereabouts of the other woman wasn't known.
Jolley told the Ledger-Enquirer White stopped the Caprice for speeding.
He said White has been a deputy for two years.
"He is a good officer. His father is a retired Troup County deputy," Jolley told the paper.  "His family did not want him in this job but he said it is in his blood."
The Associated Press contributed to this report.