2 injured in riot at Alabama correctional facility, involving about 100 inmates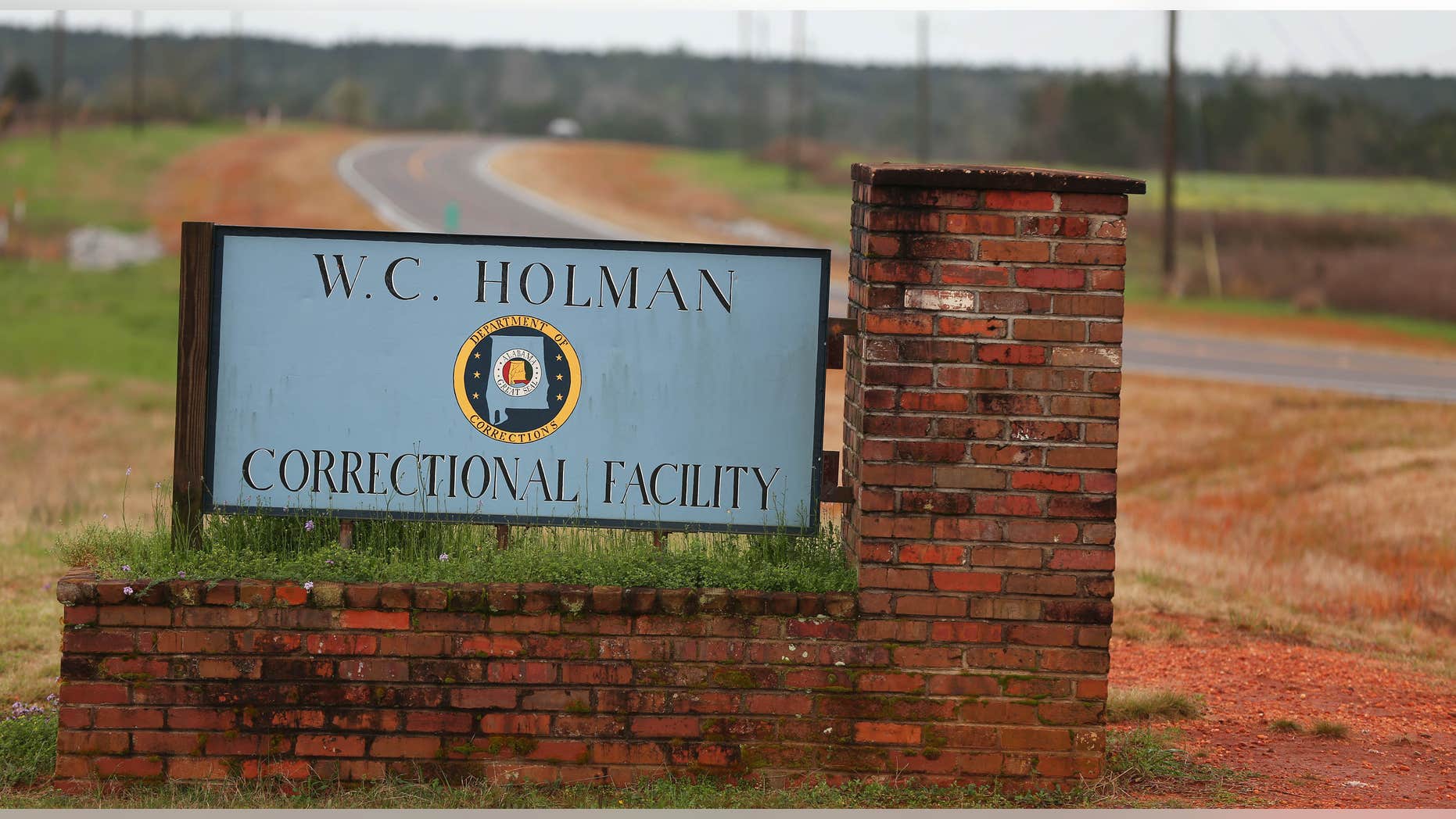 About 100 inmates were involved in a riot at an Alabama prison late Friday that led to a fire, seizure of a dormitory and two injured corrections officials.
The William C. Holman Correctional Facility, which is the only prison in the state that conducts executions, was on lockdown after the uprising began.
Alabama Department of Correction spokesman Bob Horton said Saturday the prison warden and a corrections officer were stabbed at one of the dormitories at the prison, near Atmore. Their injuries were not-life threatening, Horton said.
Horton said the facility is now calm and remains on lockdown after three emergency response teams were deployed to bring the dorm under control. The violence began late Friday night when an inmate stabbed an officer while the officer was trying to break up a fight between two prisoners.
Warden Carter Davenport was stabbed when he and other officers arrived to assess the situation.
"When the warden responded to the situation he was also stabbed. Inmates tried to take control of one of the dorms," Horton said.
Video was posted on social media through a contraband cellphone by one of the inmates. Images show inmates starting a fire at the end of the dormitory and running around the dormitory.
The Department of Corrections confirmed that some inmates inside the prison were able to publish photos of the disturbance using social media. Corrections officers were conducting a complete search of the prison for illegal cellphones and other contraband, prison officials said.
It was the second incidence of violence within a week in the state's troubled prison system, which has come under criticism for overcrowding and staffing level concerns.
A corrections officer was stabbed Monday at St. Clair Correctional facility in Springville while trying to break up a fight between two inmates. An officer was also stabbed at St. Clair in November.
Six inmates were killed across the state prison system in inmate-on-inmate assaults in 2015, according to previously provided information from the Department of Corrections.
Alabama Gov. Robert Bentley addressed the incidents Saturday, saying the jammed packed state prisons has reached a breaking point, according to AL.com.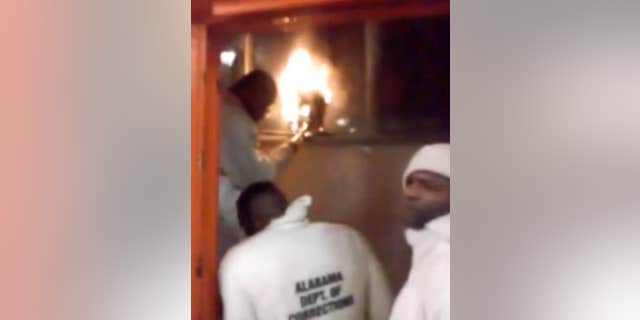 "A volatile mix of overcrowding and understaffing have created an environment that is dangerous to both inmates as well as the corrections officers who serve our state," Bentley said in a statement.
"Our state must take the necessary steps to address and solve this problem immediately. We must reduce overcrowding and provide facilities that are safer and more secure for both inmates and corrections officers."
Alabama prisons hold nearly twice the number of inmates the facilities were originally designed to house. According to AL.com, Alabama has about 24,000 inmates in prisons meant for 13,000.
The most recent monthly statistics available from the Alabama Department of Corrections show 830 prisoners housed at Holman in December. While the prison was designed to hold 581 inmates, it was packed with 835 beds at the time.
"It's going to get worse and worse until we still start dealing with the overcrowding," Sen. Cam Ward, chairman of the legislative Prison oversight committee, told The Associated Press.
"You can't have that low level of staffing and that many inmates in such a small confined inmates," he said. "Anybody who has been inside the facilities know what a dangerous situation those officers work in every day."
The Associated Press contributed to this report.