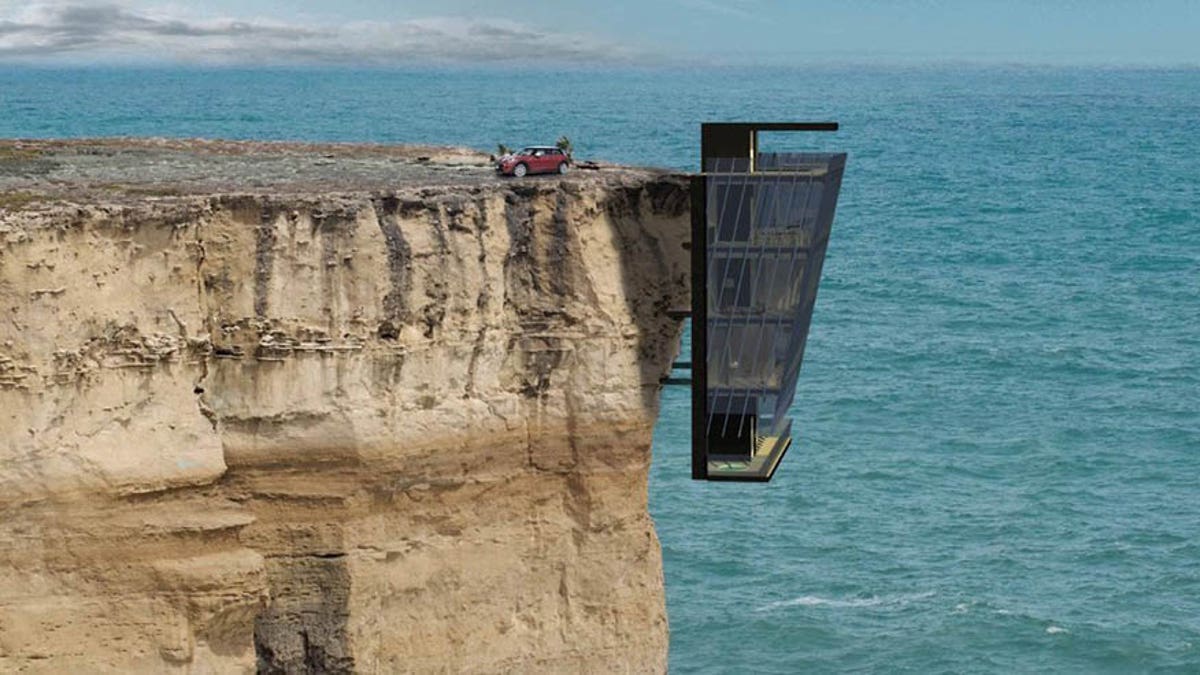 If living by the ocean isn't enough for you, why not try a night living above the ocean in a seaside home built directly into a cliff.
Inspired by the way barnacles cling to the hull of a ship, The Cliff House was designed by Australian architectural firm Modscape that is known for working with prefabricated houses. According to BBC News, the vertical villa has three bedrooms (just one bathroom), an open air spa and space to barbecue on the ground floor—which is closest to the ocean.
The design also calls for a unique entry. The roof of the house, which would sit level with the ground, has a car port that would lower residents down into a concealed garage on the top floor.
"The home is visualized as a natural extension of the cliff face rather than an addition to the landscape, creating an absolute connection with the ocean," said Modscape in a statement.
The design was created based on the wishes of clients that asked designers for an idea on how to build a home amidst the "extreme parcels" of coast in Victoria, Australia.
An interior of Cliff House. Modscape.
If you have fear of heights, fear of falling and vertigo this home may not be for you. Interior views make you feel like you're floating above the sea.
Maxwell Hutchinson, a former president of the Royal Institute of British Architects told the BBC that "there's no reason why the design shouldn't be structurally sound." A system of cantilever beams—like those used by rock climbers—would be drilled into the rock for support.
But we're not so sure. Hold a human is one thing, but what about an entire 3-story house?