World's first residential luxury yacht has a full-size tennis court and insane wine collection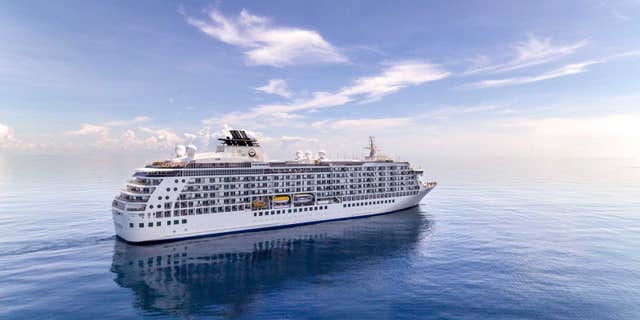 Forget fifth-floor walk-ups and duplexes.
There are some lucky people who live on a luxury yacht called The World. But you can't just put down a deposit and walk on board — you've got to be invited, and you've got to have a mighty big bank account.
According to CNN, the 165 luxury apartments that you'll find dispersed across the ship's 12 decks go for between $3 million (studio) and $15 million (three-bedroom). And to just be considered for one of the apartments, you'll have to be worth at least $10 million yourself.
More From Travel + Leisure
But if you make the cut, the amenities are incredible. The World is the only boat with a full-size tennis court, and it has a 12,000-bottle wine collection and a 7,000-square-foot spa (including a fitness center), according to CNN. The ship has been around for 15 years, and in that time it's traveled to more than 1,200 ports around the world.
While the boat itself is a spectacle — the only residential luxury yacht in the world, CNN reports — the people who live there are the real mystery. There are 142 residents or families on the yacht, but you won't find a list of apartment owners anywhere. They hail from all across North America, Europe, and South Africa. Reportedly, the average age among residents is 64.
Sandra Mooney, general manager of the ship, says that there are never more than 330 people onboard, despite the design allotting for as many as 600 people. As you can imagine, this boat is not the only place these residents call home. Mooney says that most spend around six months out of the year on the boat.
But those who shell out the dough to live in one of these apartments don't take in the same view every day. There are three major expeditions residents can join in on each year. These adventures are complemented by lectures, field trips, Q&As, and open conversations about the unusual places they're visiting (the Solomon Islands and Alaska are on 2017's itinerary).
Want to know more about The World? (Who doesn't?) Check out The World website for more information on the residencies and expeditions.