Why early December is one of the best times of the year to travel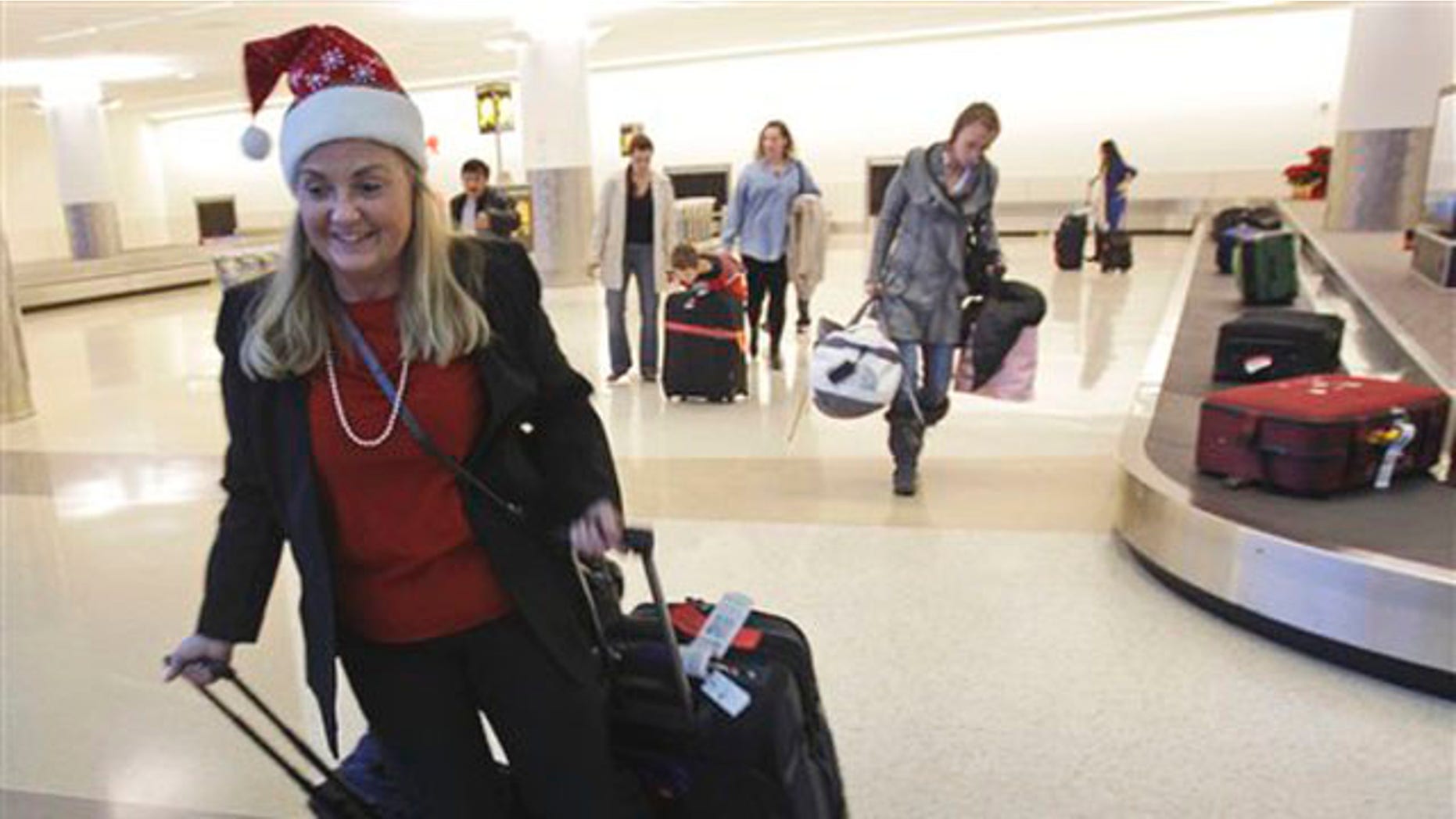 Thanksgiving is about to kick off the holiday season, which means one of the most expensive and hectic times of the year to travel is upon us.
From trying to find a seat on a fully booked flight to sitting in freeway traffic on the way out of town, it seems like there's very little to enjoy when it comes to the travel part of getting to see family and friends. The truth is, however, that this time period actually presents an extreme savings opportunity as well.
If you can get your timing right, landing one of the most affordable getaways of 2012 is easy – you just have to know exactly when and where to look. And with the stress of holiday travel already a given, why not make your end-of-the-year outlook a lot better by treating yourself to an indulgent trip at bargain prices?
At Hotwire, we're constantly analyzing data to find the best times and destinations for planning a money-saving getaway. What became clear in our research is that a major pricing sweet spot lands right in between Thanksgiving and Christmas. This period marks some of the slowest weeks in the travel industry, which results in dramatic price drops. Most corporate and leisure travelers are putting the majority of their money, energy and time toward traveling for either or both holidays so overall demand is at its lowest. That leaves airplane seats, hotel rooms and rental cars empty and available, and suppliers discount heavily to attract business.
During the first few weeks in December compared to the peak summer months, overall hotel prices are down more than 10 percent on average, car prices are down 19 percent and air prices fall 23 percent. Even better, when looking at specific markets, some of the most popular destinations see even greater price drops, especially on hotel costs.
To help travelers know exactly where they can save the most, below are the 10 cities with the biggest discounts on hotel prices between Thanksgiving and Christmas.
| | | |
| --- | --- | --- |
| Destination   | Price Drop | Sample Deal on Hotwire |
| 1. Boston, MA   | -33% | $107 4-star in Boston Common |
| 2. San Francisco, CA | -28% | $155 4-star in Fisherman's Wharf |
| 3. Seattle, WA | -26% | $95 4-star in Downtown – Pike Place |
| 4. Denver, CO | -25% | $78 4-star in Greater Downtown |
| 5. Washington, D.C.     | -24% | $85 4-star in Capitol Hill |
| 6. San Diego, CA | -23% | $96 4-star in Gas Lamp District |
| 7. Chicago, IL   | -17% | $111 4-star in Magnificent Mile |
| 8. Orange County, CA | -16% | $87 4-star in Newport Beach |
| 9. Las Vegas, NV | -13% | $98 5-star in The Strip – North |
| 10. Atlanta, GA    | -13% | $65 4-star in Perimeter |
Above savings are calculated by comparing Hotwire Hot Rates for select destinations during peak season (7/1-10/1) against Hotwire Hot Rates the weeks between Thanksgiving and Christmas (11/26-12/18). Hotel sample rates are based on Hotwire searches made on 11/12/12 for travel dates of 11/30/12 – 12/03/12. All hotel sample rates are Hotwire Hot Rates.
Besides the savings on your general booking costs, traveling during this time of year also means you can get more for your money at your destination, and maybe even an overall better experience as well. Ask for upgrades to a bigger room or vouchers for free breakfast or spa usage. Hotels are more likely to hand these out because they are not full and have nothing really to lose. Also, service tends to be impeccable as the staff has fewer customers to attend to.
So, if you're in the mood for one more getaway before 2013, keep in mind that the most affordable time to travel is just around the corner. And during this time it isn't about wondering whether or not you can you get a good deal, but instead how great that deal will be.