Vacation ideas for turning 6 childhood dreams into reality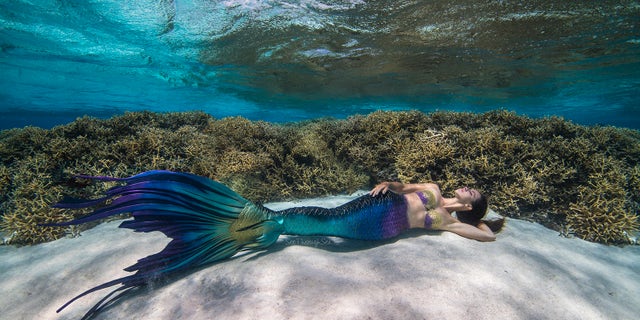 We dream on a much grander scale in our younger years. We imagine mastering the stealth mode of a ninja warrior, or becoming a rock star. But, sadly, as we age, we let go of some of those wild ideas.
The good news is, you don't have to. There are loads of epic excursions around the globe that will have you feeling nostalgic in no time.
"People used to be content with passively watching or seeing, but these days they realize how fulfilling it is to actually participate, and they are hungry for more direct and visceral ways to remember their journeys," says Brigitte Crumple of Audley Travel, a company specializing in tailor–made journeys.
FOLLOW US ON FACEBOOK FOR MORE FOX LIFESTYLE NEWS
"It also ties in with the drive for self improvement, expanding the comfort zone and challenging oneself," adds Crumple.
That said, here are six ways to dive right back into your childhood:
1. Live like a mermaid in Hawaii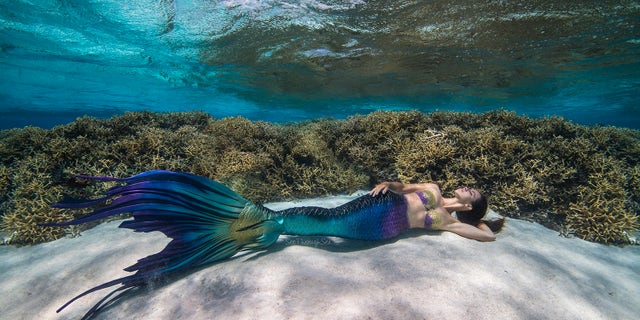 Embrace your inner Ariel with See Through Sea's Mermaid Experience. This Hawaii-based company offers guests three underwater photo shoots where they get all gussied up in mermaid gear and hop into the stunning waters off of Kona on Hawaii's Big Island. During weeklong events, guests are photographed among white sandy bays, vibrant coral reef gardens and dramatic lava tube caverns.
"Each event is designed to help facilitate our client's mermaid dreams coming true and also incorporates elements of education about oceanic wildlife and conservation," says Alicia Ward, co-owner of See Through Sea.
As if that wasn't cool enough, it's not uncommon to see tropical fish, turtles, manta rays and dolphins during shoots. Sometimes, if you're lucky, you'll even spot whales on the boat ride over.
The photos and video you take back home are your keepsakes and a portion of the proceeds are donated to oceanic conservation efforts and marine life research foundations.
Prices vary; Sea Through Sea
2. Become a gladiator in Italy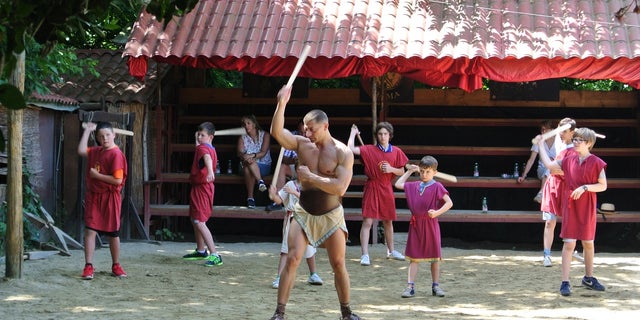 Rome Cavalalieri offers a gladiator training course that's part history lesson and part hands-on combat. In other words, it's your chance learn ancient battle techniques, Russell Crowe-style, and burn some calories at the same time. Before the lesson, you'll learn the importance of ancient Rome, as well as the day-to-day duties of a gladiator. By the end, you'll be wielding a wooden sword and competing with your friends and family.
Prices vary; Rome Cavalalieri
3. Train like a ninja in Japan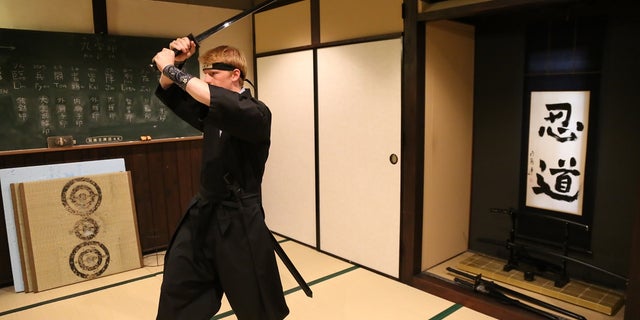 If you really want the know what it's like to be a ninja, sign yourself up for the Tokyo Ninja Experience. It all begins with some quiet time, via a relaxing meditation session. Later, you'll don traditional ninja gear and learn kujikiri, a series of nine symbolic hand gestures meant to enhance the senses and stimulate mental strength. Post-training, you can check out authentic ninja weapons, and visit temples and ninja museums. There's also the Ninja Dojo Experience, where you'll practice proper breathing and walking techniques — and yes, you'll eventually learn how to use ninja swords, blow darts and ninja stars. Plus, there's pyrotechnics involved.
"Ninjas are a fascinating combination of espionage and traditional Japanese culture, and this program is a great hands-on way to immerse kids and adults in that," says Elizabeth Jao, Japan specialist with Audley Travel.
Prices vary; Audley Travel: See Japan Like a Ninja
4. Fly a plane that looks like a sports car in Tampa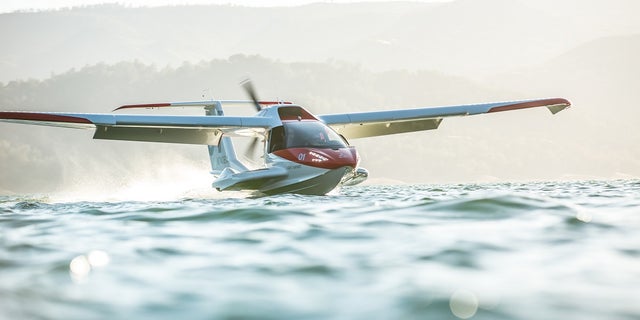 Want to take control of an ICON A5, a two-seater amphibious plane that looks like something out of a James Bond movie? This innovative two-seater was built specifically for non-pilots in mind, so even a novice can learn to fly it in less than 30 hours. In fact, mastering water takeoffs and landings typically only takes about a half hour.
$595 for a 90-minute Sport Flying Introduction class; ICON
VACATION DESTINATIONS WHERE COUPLES ARE MOST LIKELY TO BREAK UP
5. Let your inner rock star loose in Austin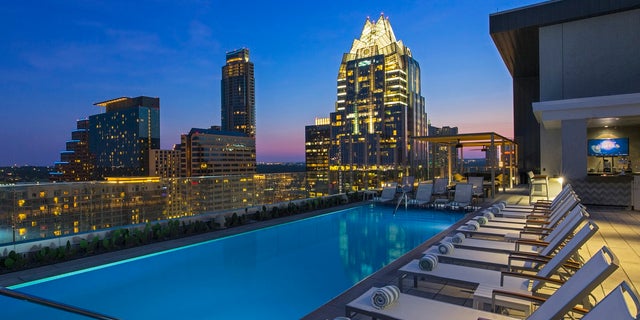 So your lofty dream of becoming a rock star didn't quite pan out? No worries. You still have a chance to sing on stage in the live music capital of the world.
Guests at the Westin Austin Downtown can book a Guitar Rockstar package that includes a private rooftop guitar lesson with a local musician, VIP access to legendary blues clubs, and the opportunity to play live with at one of Austin's famous music venues, where many of the city's best musicians have played before. Plus, a guitar is provided during your stay.
Prices start at $1,424/night; Westin Austin Downtown
6. Train like Katniss in Toronto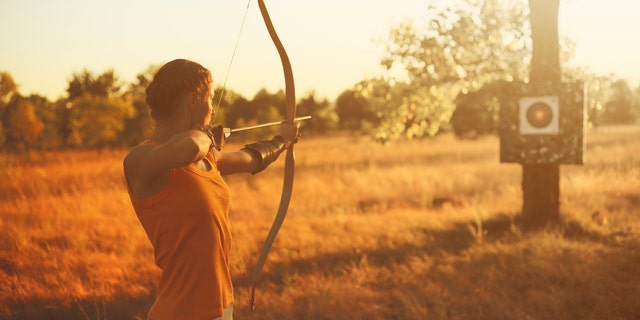 Inspired by Katniss Everdeen's epic archery skills in "The Hunger Games," the Archery District is a place to bump up your own archery abilities. It's survival-style combat that rolls paintball, dodegball and traditional archery all into one. But don't worry, the arrows are foam-tipped.
$25 per person per hour; Archery District