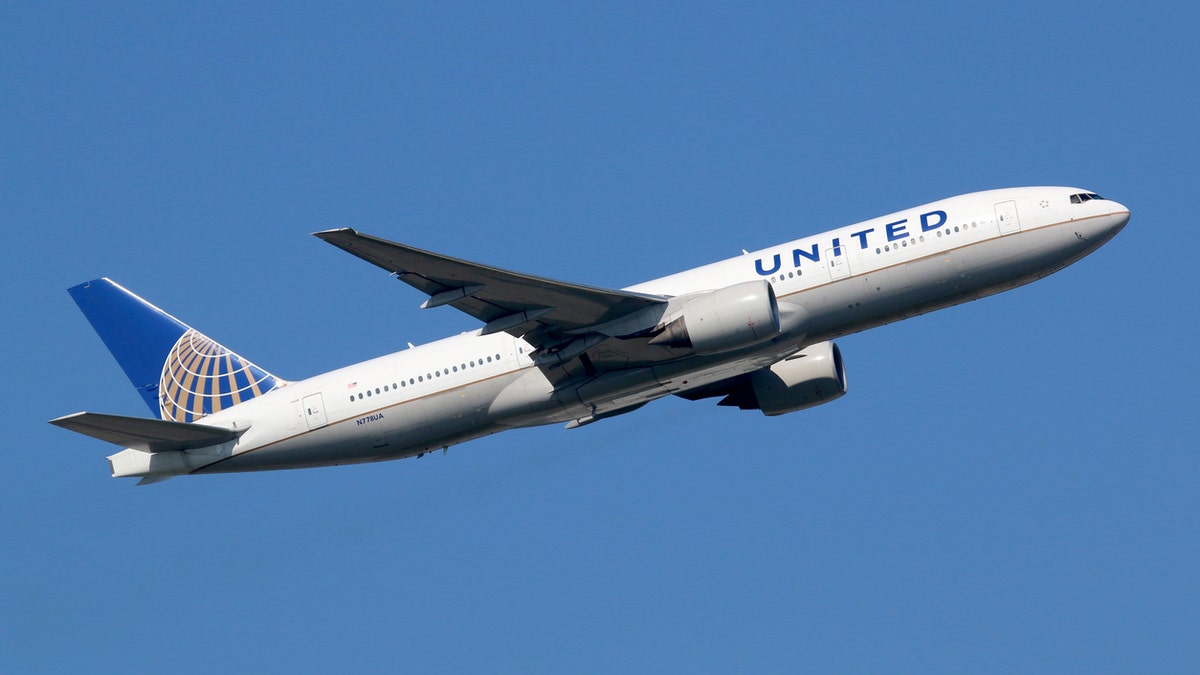 United Airlines passengers aboard flight 3996 were likely feeling no puppy love for the carrier as their March 15 flight from Newark, N.J. to St. Louis was diverted to Akron, Ohio to deplane a dog that had been accidentally loaded onto the aircraft.
Sometime during the flight, United Airlines staffers realized that a dog had been loaded in cargo "by mistake" and was supposed to be transported to Akron-Canton Airport, a company spokeswoman confirmed to Fox 8.
WOMAN CLAIMING SHE WAS RAPED IN BATHROOM ON AMERICAN AIRLINES FLIGHT SUES AIRLINE AFTER REJECTING $5,000 TO SETTLE
United further confirmed that the dog was safely delivered to its family, and all 33 passengers onboard were compensated for the diversion, Fox 2 Now adds. This is the third time this week that United has made headlines for a canine-related incident in the high skies.
COUPLE CAUGHT HAVING SEX ON TRANSATLANTIC FLIGHT, WOMAN BANNED FROM AIRLINE
On Monday, a French bulldog died after being erroneously placed by a flight attendant in an overhead bin for the duration of a trip from Houston to New York, though its owners carried the pet onto the aircraft TSA-approved carrier that they should have been able to keep at their feet for the duration of their flight. United has since apologized for the matter and accepted full responsibility for the incident, though the company could face a criminal probe in Texas for the animal's death.
On Tuesday, the carrier accidentally sent a German shepherd to Japan instead of Kansas. The pet has since been reunited with his family.