TSA Eases Screening Protocol on Elderly Fliers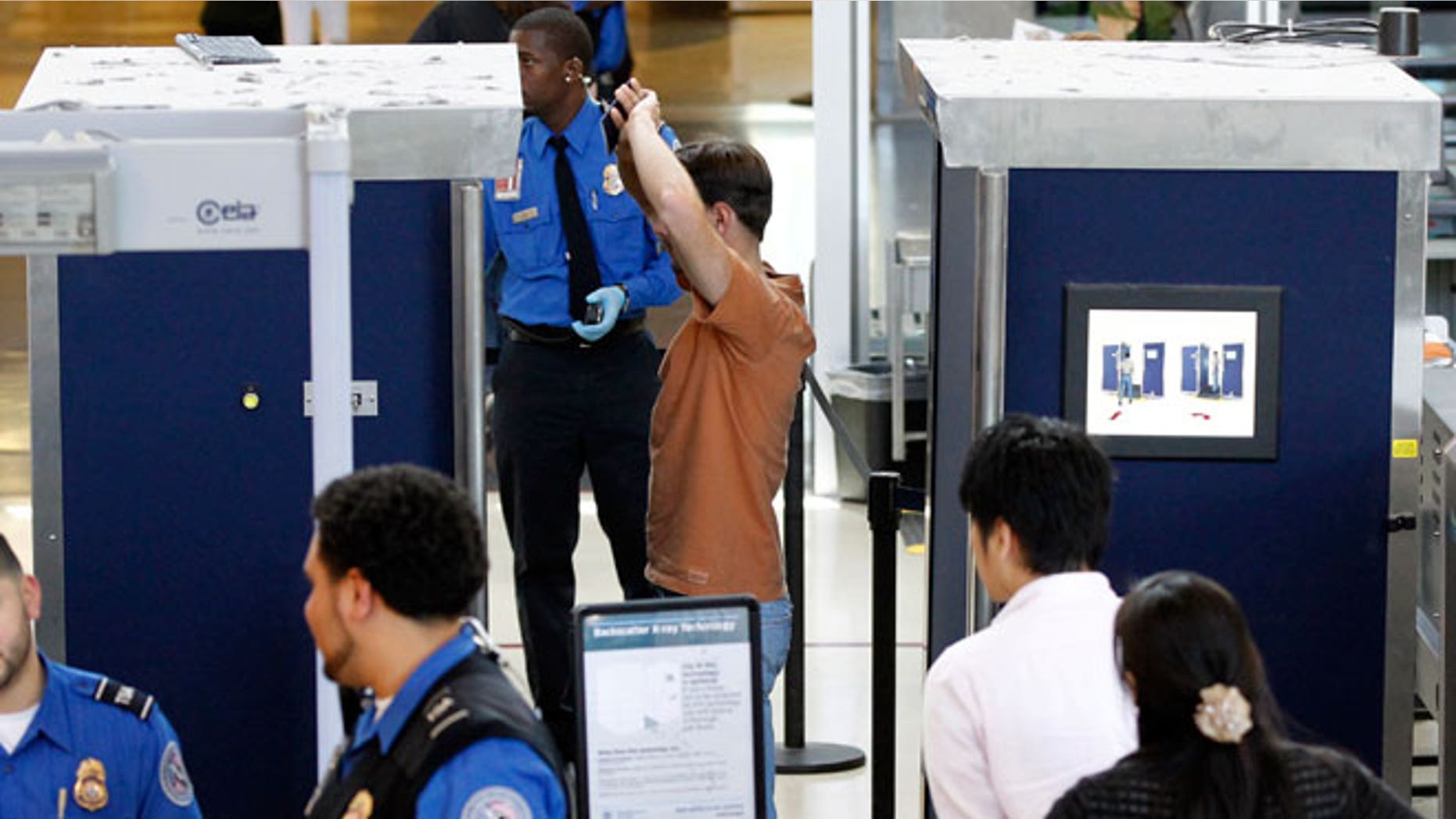 The U.S. group with oversight over the domestic airline check-in process started testing on Monday a less invasive screening method for elderly passengers.
The Transportation Security Administration is testing the modified procedures for passengers 75 and older at certain checkpoints in four major airports, including Chicago O'Hare, Denver International, Orlando International and Portland International.
The changes are expected to reduce, though not eliminate, pat-downs, and allow older passengers to keep their shoes and jackets on. If anomalies are detected, passengers will be able to undergo a second scan through its advanced imaging technology, rather than a pat-down.
Those passengers may sometimes be required to undergo explosive trace detection tools such as hand swabs.
Officers will make a visual assessment of the passenger to determine if they are over the age of 75, similar to how they determine whether passengers are under the age of 12. The TSA tested a less invasive method for children in the fall of 2011 that also allows them to keep their jackets on and avoid pat-downs.
In a statement released last week, the TSA said the procedure allows officers to "better focus their efforts on passengers who may be more likely to pose a risk to transportation while expediting the screening process."
If the method proves successful, TSA said it will consider expanding it to other airports.
The agency has been trying to distance itself from its once-size-fits-all approach to screening passengers by easing up on security requirements for frequent fliers, elderly travelers and children.
It is currently testing the Pre-Check program that allows certain frequent fliers on American Airlines, Delta Air Lines (NYSE:DAL), U.S. Airways (NYSE:LCC), United Airlines (NYSE:UAL) and Alaska Airlines (NYSE:ALK) to undergo a background check prior to flying so that they can breeze through check-ins without having to wait on long lines or remove their shoes.