Tourists fined for dancing topless in the streets of Thailand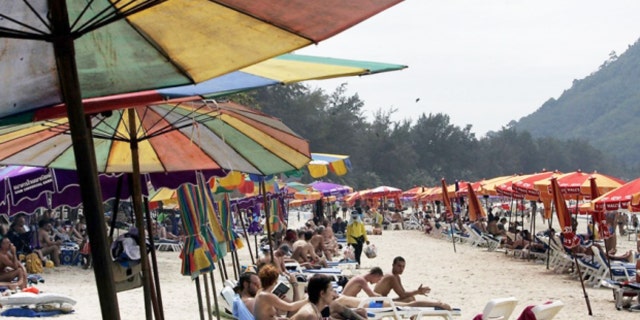 NEWYou can now listen to Fox News articles!
It may be a new year but misbehaving tourists are still up to their usual tricks abroad.
Thai police have fined two women for public nudity after a video surfaced of the bare-chested duo hanging from the windows of a slow-moving SUV surfaced online over the weekend.
According to the Phuket Gazette, the incident occurred on Jan. 2 in the streets of Patong, Thailand— a popular beach resort towns on Phuket Island.
"We were made aware of the video at about 2 pm yesterday," Lt. Col Sutthichai Thianpho of the Patong Police told the Phuket Gazette. "It didn't take long to track down the suspects as we had the license plate number of the vehicle."
The two women from the U.S. and Austria were apprehended on Sunday night after police tracked the SUV to Malee Villa in Rawai. The resort-owned vehicle was reportedly available for guest's use.
The tourists were brought into the Patong police station where officials charged them with indecent public exposure.
Said Thianpho, "We explained to them why such behavior was inappropriate and charged them for public nudity. They both said they understood and each paid the 500-baht fine."
500 Thai baht is about USD $13.
The streaking episode comes amid a rising number of indecent exposure incidents throughout several Asian countries.