It's hard to pinpoint exactly what makes them so enchanting, but treehouses exude a certain kind of captivating charm incomparable to almost any other style of lodging.
Maybe it's that "cozy cottage" feeling and the chance to reconnect with nature? Or, perhaps for many it's the opportunity to finally live out a childhood dream?
There are so many aspects that make them truly exceptional and astonishing feats of architecture, but no matter what it is about treehouses that entices you most, each of these from around the world is sure to awaken your inner child and inspire you to seek a treehouse adventure of your own.
1. The Alnwick Garden Treehouse—Northumberland, England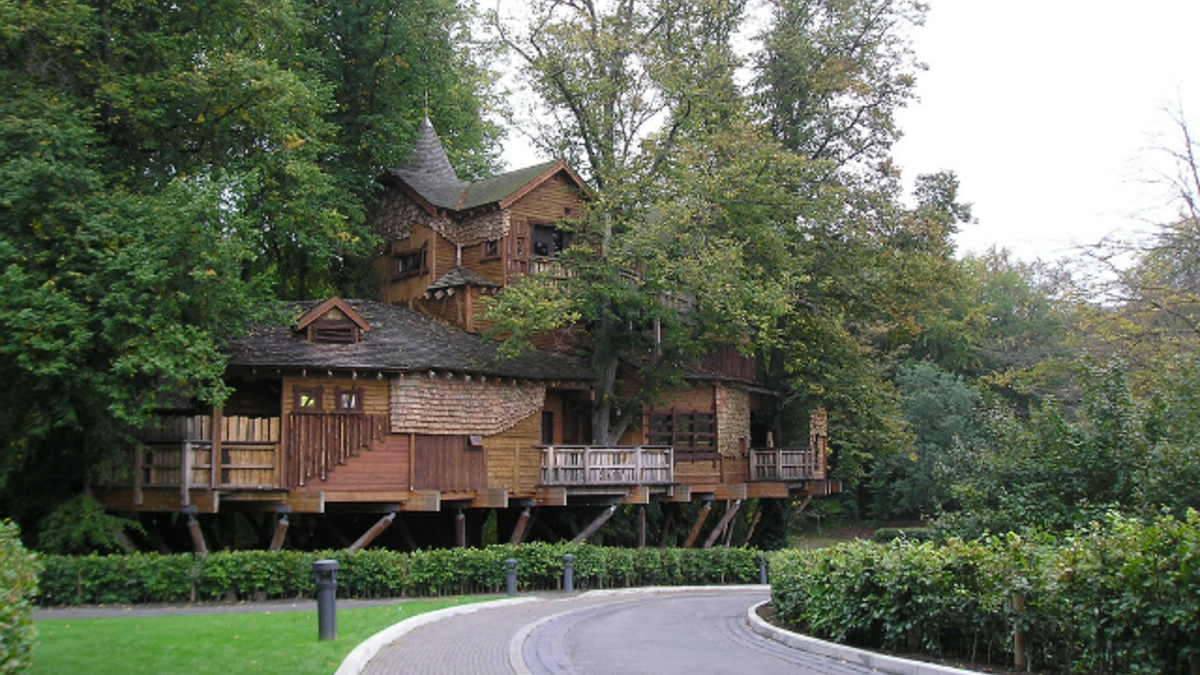 This grand treehouse in Alnwick Garden happens to be an excitingly enchanting restaurant. Here, guests are welcomed to dine on fresh local food straight from Northumberland's farmlands. Complete with a cozy log fireplace and trees growing straight through the floor, the fairytale-like atmosphere offers a truly unique dining experience.
2. Kadir's Treehouses—Olympos, Turkey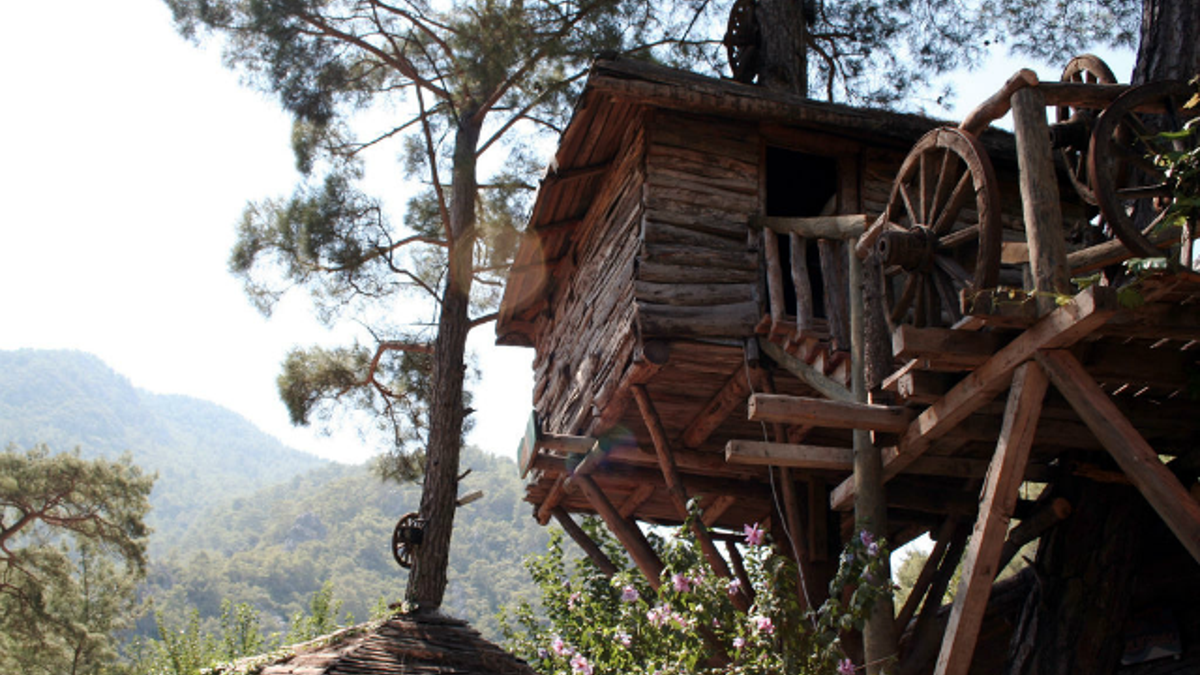 Situated along Turkey's Mediterranean coast, this rustic resort provides guests (typically backpackers) with a variety of different treehouse-type lodging options. "It's a backpacking institution on the Turkey backpacking trail," wrote TravelTart.com blogger Anthony Bianco. According to the Kadir's website, visitors can take advantage of two different bars and a seafood restaurant and both breakfast and dinner are included in the price of each room.
3. The Gibbon Experience Treehouse—Laos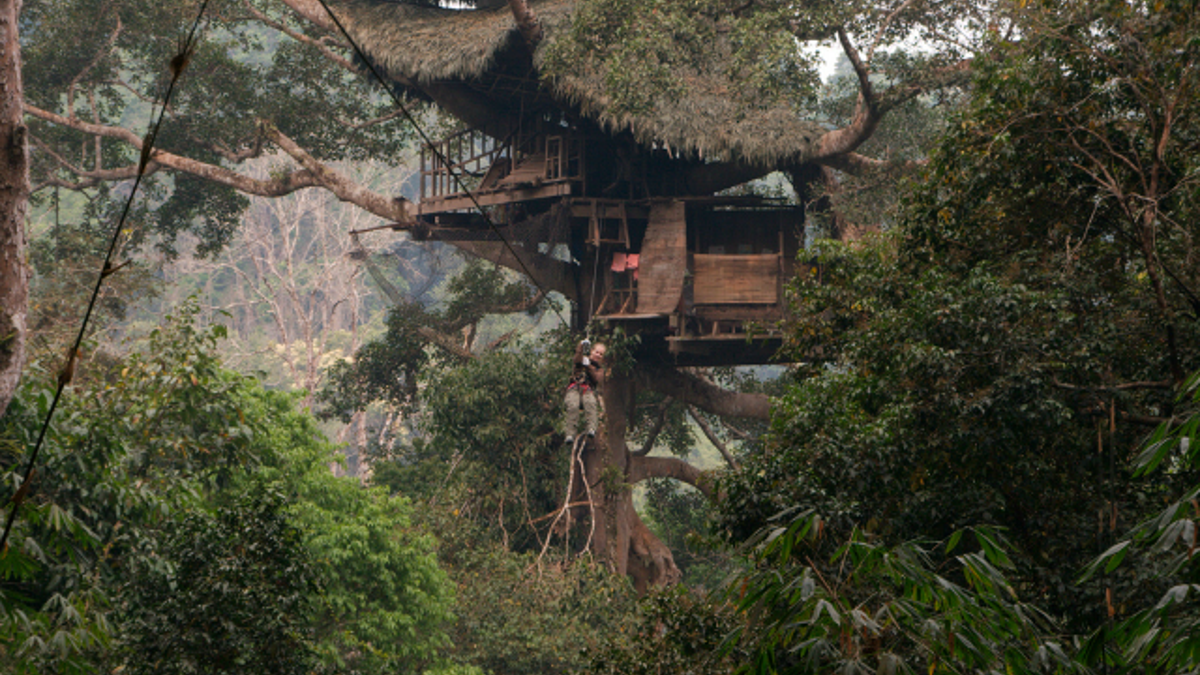 The Gibbon Experience was developed as a means of making a profit off of the forest without having to destroy it. Its creators worked with Laos locals to build treehouses and a network of canopy zip lines to connect them. Visitors who take part in the experience are granted treehouse accommodations, exclusive access to the Bokeo Nature Reserve, and access to treetop wildlife tours conducted by local guides.
4. Out 'n' About Treehouse Resort—Cave Junction, Ore.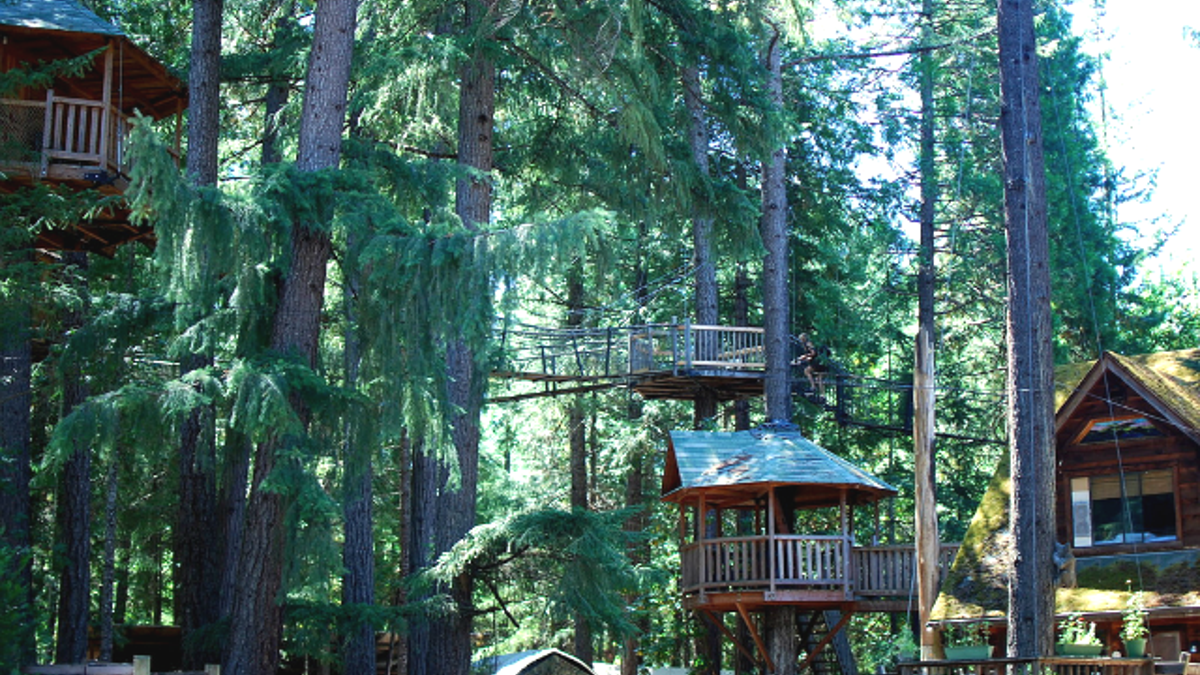 This Oregon "treesort" calls itself a "true bed and breakfast in the trees." Located next to Siskiyou National Forest, this intricate network of treehouse lodges lies at the center of the private 36-acre outdoor oasis. Local adventures and activities include zip lining, horseback riding, river rafting, and more.
5. The Enchanted Forest Treehouse—Revelstoke, British Columbia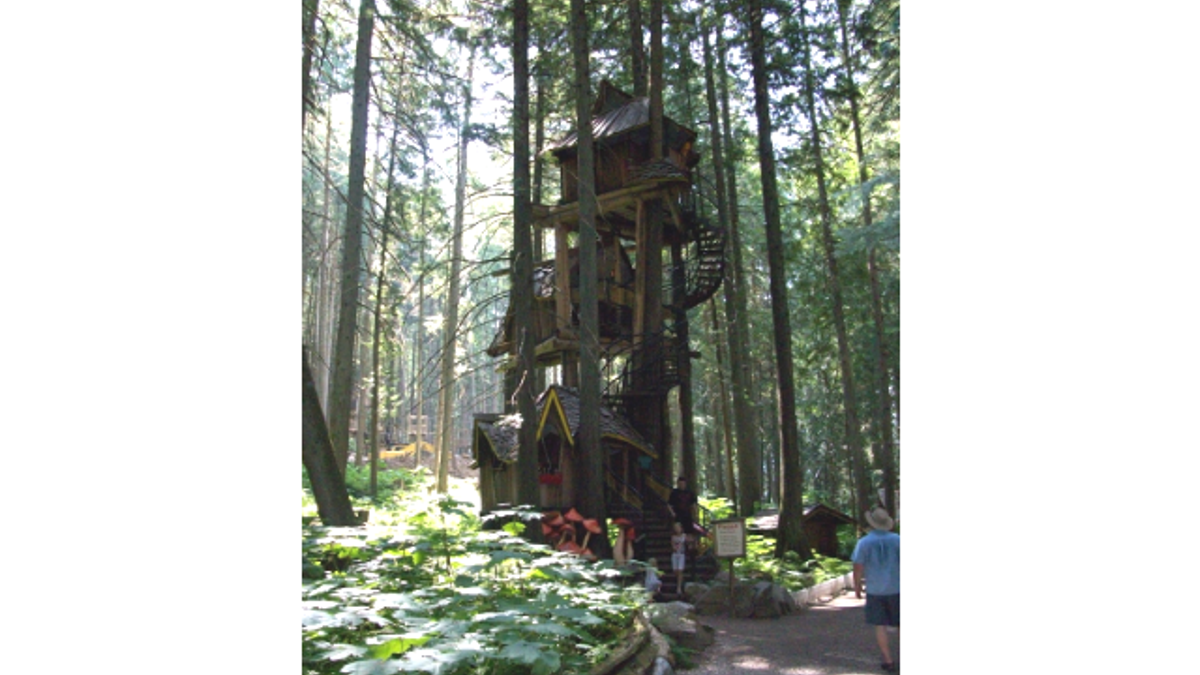 This unique outdoor attraction claims to feature British Columbia's tallest treehouse and invites visitors to "step back in time and into another world" as they enter the world of The Enchanted Forest, where all types of fairytale creatures (including Snow White, The Three Little Pigs, and Captain Hook) come to life. Situated in the old growth forest of Canada's Monashee Mountains, it's said that the grand treehouse stands at a staggering 50 feet tall.
Check out more of the world's most epic treehouses.
More from The Active Times
The Best Ski Resorts for an Amazing College Spring Break
Hot Spots: The Best Places to Soak in Hot Springs Around the World
The Top Adventure Destinations of 2015
Get Fit Getaways: The Best Health and Wellness Vacations for 2015