Top airlines have made over $2 billion in baggage fees this year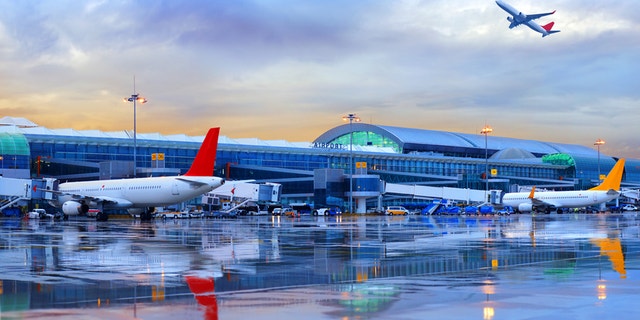 Airlines earned almost $1.1 billion in baggage fees in the second quarter of 2016, according to a new report from the Department of Transportation.
Overall airlines racked up $4.6 billion in ancillary fees (which include items like reservation fees), up from $3.1 billion in the first quarter of 2016 but down from $5.5 billion in the second quarter of 2015. Airlines made $755 million from reservation change fees alone.
The release of those figures comes amid a clash between the American Association of Airport Executives (AAAE) and the airlines themselves. The AAAE has increased pressure on the airlines for opposing a rise in the Passenger Facility Charge (PFC). That limit has been $4.50 since 2000 but the AAAE is asking for an increase to passenger tickets from $4.50 to $8.50 with rises in the future based on inflation.
The airlines are opposed to the jump in price but the AAAE continues to question the continued resistance to updating the PFC, which helps to finance construction of terminal projects, new runways and other improvements in airports.
A separate report released this week by airline consulting firm IdeaWorksCompany lists United Airlines as the world's leader in making money unrelated to ticket sales.
The legacy carrier earned $6.2 billion in 2015 in non-ticket revenue.
That's around $1.5 billion more than American Airlines, $2.5 billion more than Delta Air Lines and roughly $4 billion more than Southwest Airlines earned in the same year. Air France/KLM, which was fourth on the list (behind Delta) was the only non-U.S. airline in the top five, reporting approximately $2.2 billion in ancillary revenues.
The study released this week, reviewed data from 67 airlines that allow ancillary revenue data to be made public. Ancillary revenues include money generated from bag, seat and meal fees as well as fees from frequent flier programs.
Spirit Airlines was the world's top performing airline on a per passenger basis, earning $51.80 in extra revenue last year from each person that flew with the airline.
Overall, the DOT says airlines have collected more than $26.8 billion in baggage fees and more than $21.5 billion in ticket change and cancellation fees since 2008.
That total doesn't account for other airline ancillary charges such as pet transportation, sale of frequent flyer award miles to airline business partners and standby passenger fees, none of which are tracked by the department.