Top 10 US hotel restaurants
Sometimes when we check into a hotel, we never want to leave. A lot of hotel restaurants bank on this to treat their guests as captive audiences, providing less-than-stellar fare at high prices. But some of the top restaurants in the country are housed in hotels. Enjoy fine food while taking in views from the Pacific to Picasso paintings at the top 10 U.S. hotel restaurants.
1. The Barn at Blackberry Farm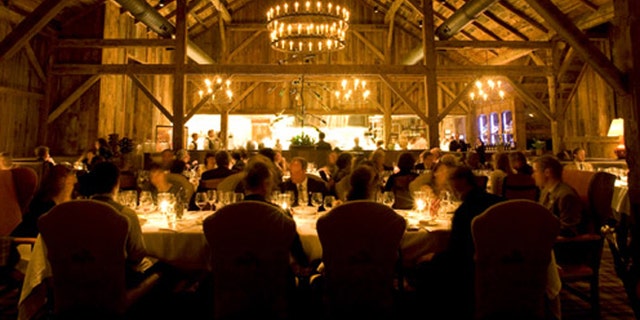 Blackberry Farm
1471 W. Millers Cove Rd.
Walland, TN 37886
Housed in a turn-of-the-century barn, this fine dining restaurant off the beaten path sources some of the sweetest heirloom produce and free-range livestock from the nearby Smoky Mountain range and beyond.
2. Cafe Boulud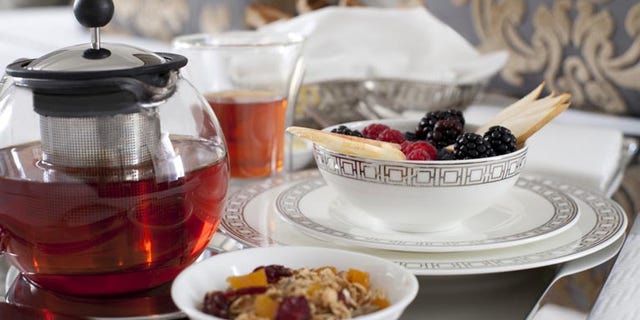 The Surrey
20 E. 76th St.
New York, NY 10021
The Surrey's Cafe Boulud, a darling upscale café from Daniel Boulud, presents a menu anchored in French and American cuisine but drawing on a world of culinary destinations. Chef Gavin Kaysen brings a dynamic presence to the kitchen, where he deftly executes creative, sophisticated cuisine.
3. Georgian Room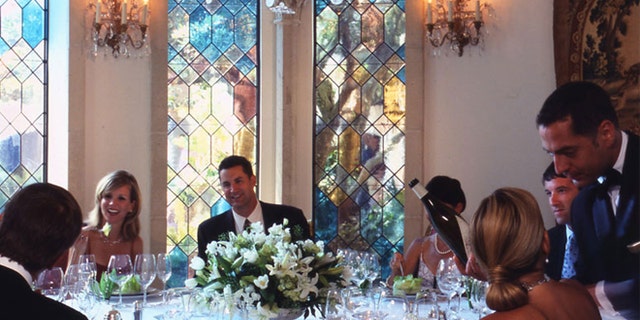 The Cloister at Sea Island
100 Cloister Dr.
Sea Island, GA 31561
The elegant Georgian Room at The Cloister at Sea Island features striking contemporary cuisine and an extensive, globally sourced wine cellar. Service generally reflects a fine balance of professionalism and warmth. It's no wonder heads of state have graced these tables.
4. The Inn at Little Washington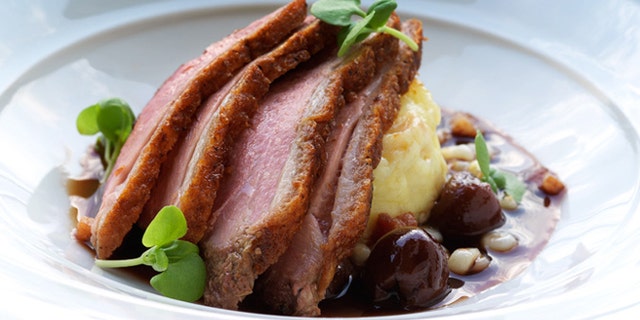 The Inn at Little Washington
309 Middle St.
Washington, VA 22747
Few chefs have a stronger culinary personality and style in this country than Patrick O'Connell of The Inn at Little Washington. His contemporary American cuisine is a hit on every level at this country classic property located at the base of Virginia's Blue Ridge Mountains, about an hour and a half west of Washington, DC.
5. L'Espalier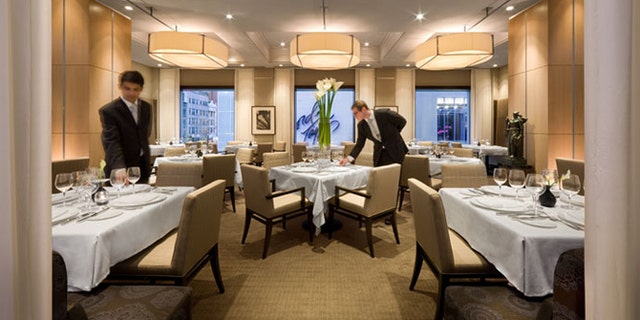 Mandarin Oriental, Boston
774 Boylston St.
Boston, MA 02199
L'Espalier chef/proprietor Frank McClelland's French-inspired New American cuisine is exquisitely built from impeccable local ingredients. The subtle, highly polished service doesn't miss a beat, and a superb wine list rounds out the kind of experience most patrons reserve for big-number birthdays, anniversaries or business deals.
6. The Mansion Restaurant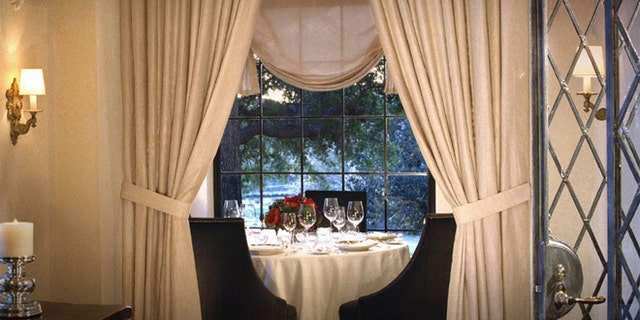 Rosewood Mansion on Turtle Creek
2821 Turtle Creek Blvd.
Dallas, TX 75219
Dallas's grande dame of dining prevails in fine style. The beloved restaurant at Rosewood Mansion on Turtle Creek gracefully preserves its historic roots while embracing the future.
7. Picasso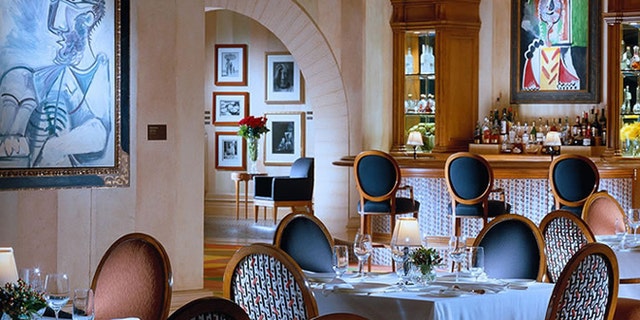 Bellagio
3600 Las Vegas Blvd. S.
Las Vegas, NV 89109
At this temple of gastronomy (and veritable Picasso museum) in the Bellagio in Las Vegas, Julian Serrano and his solid team deliver a culinary extravaganza. Select tables also offer views of the Bellagio's fountains, topping off the exquisite, romantic setting.
8. The Restaurant at Meadowood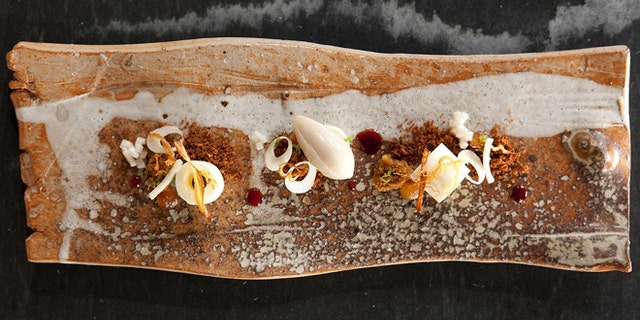 Meadowood Napa Valley
900 Meadowood Ln.
St. Helena, CA 94574
Chef Christopher Kostow's intention is to surprise, disarm and delight diners throughout a meal at The Restaurant at Meadowood. Even dishes with seemingly modest ingredients are complex and unforgettable delicacies.
9. Studio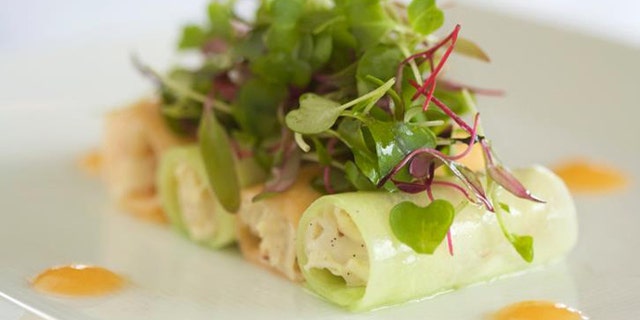 Montage Laguna Beach
30801 S. Coast Hwy.
Laguna Beach, CA 92651
The word "studio" may bring to mind an artist's workshop filled with painted canvases in various states of progress, but this Studio presents the polished culinary creations of executive chef Craig Strong. The Montage Laguna Beach built the restaurant as a small Craftsman-style house atop a gorgeous bluff with enviable panoramic views.
10. The Willows Inn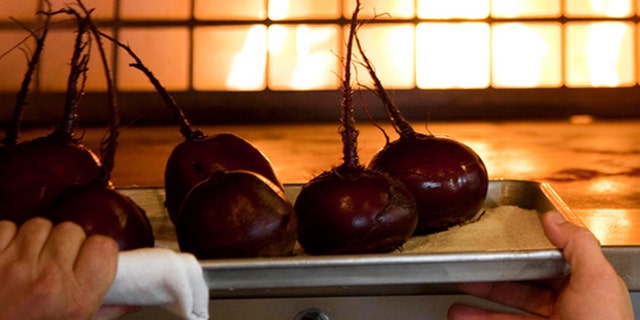 The Willows Inn
2579 W. Shore Dr.
Lummi Island, WA 98262
Chef Blaine Wetzel, an alumnus of Copenhagen's Noma, presides over the dining room at The Willows Inn, located two hours north of Seattle on remote Lummi Island. Inventive combinations, unconventional flavors, unexpected textures, vivid colors and out-of-the-box platings make for an innovative meal.
More from Gayot
More Info and Photos of the Top 10 U.S. Hotel Restaurants
More of the Best U.S. Hotel Restaurants
Top 40 Restaurants in the U.S.