Tips for traveling with small children on cruise ships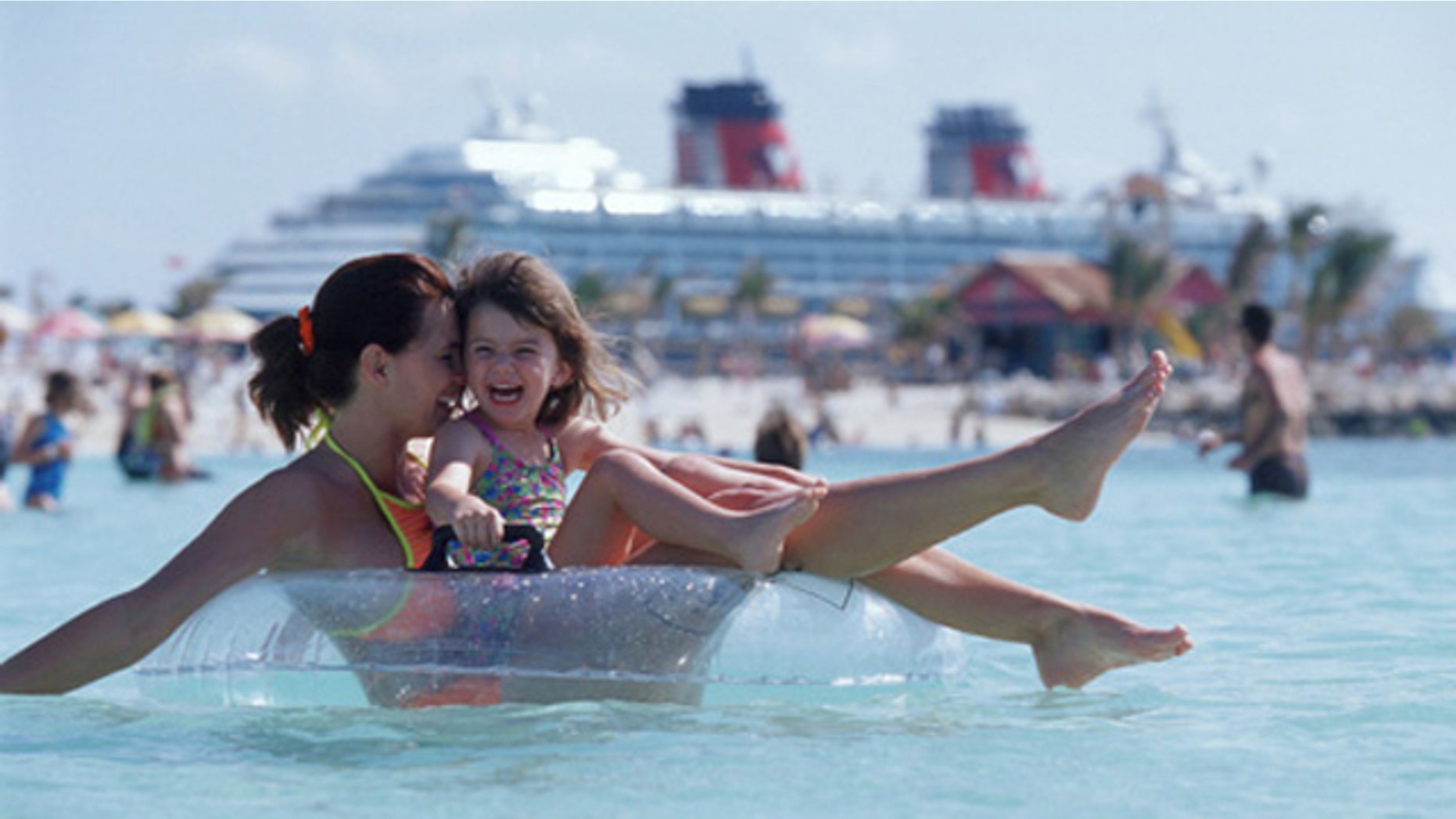 The thought of changing diapers should never keep you from enjoying a cruise. While traveling with small children can seem like a daunting and potentially exhausting  experience, a cruise can mean smooth sailing on your next family vacation. From babysitting services to activities tailored for toddlers, cruise lines make sure kids have fun while parents enjoy time on their own.
Here is a guide to making the most of cruising with small kids.
Check the minimum age
Some children are simply too little for big cruise ships. Many cruise lines will have a minimum age for passengers, ranging from 12 weeks to 12 years old. These are important rules to take note of before choosing a cruise line, as ships may not be equipped to handle the special needs of infants and small children. If you plan to embark on an international cruise, you should also contact the cruise line and confirm which legal documents are necessary. Young kids may require passports, or they could get around with just a birth certificate. If the child is traveling with someone like a grandparent or family friend, parents or legal guardians should write a signed letter of consent in preparation for any border crossings.
Look into babysitting services
Cruises that are prepared to take on young children will usually offer different forms of child care, and certain services may suit your liking more than others. If your child is in diapers, make sure that cruises will accept them at the day care centers. Each cruise has different rules, and some lines require kids to be completely toilet trained before they accept responsibility for them. You might also want to find out how each cruise ship handles children because kids are often organized by age range. Some parents may prefer a wider or smaller age range of peers for their children. Cruises also vary their babysitting services. While a few ships have on-board babysitters that will stay in your cabin for a fee, others may only provide group sitting at a center.
Look for family friendly dining
You may want luxurious table service during your cruise, but young children may have a hard time sitting through the entire experience. While cruises are a great opportunity for family dinners, kid-friendly dining options can save you a lot of hassle. Services such as 24-hour buffets or specially designed children's menus can lead to delightful family dining. A handful of cruises even have sitters that pick kids up from the dining room, letting parents linger over drinks and desserts.
Check out a children's cruise
Children's cruises have been designed entirely around entertaining and caring for youngsters. Important details like shore excursions, kid's clubs and nightly entertainment programs have already been arranged, which leaves you more time to relax. Also known as family cruises, these ships have a surprising number of adult-only amenities, often equipped with sports bars, enrichment seminars, yoga classes and anything else a parent may want. Imagine the kids enjoying movie-themed nights while you are out dancing the night away. Then, the next morning you can all enjoy a family breakfast overlooking the water.