This is the ultimate yacht for fast car lovers

Need to get to your private island really, really quickly?
Fans of sports cars likely can't wait to get their hands on the latest limited edition yacht from Palmer Johnson. The Bugatti Chiron comes to life on the water as one of the world's fastest-- and most luxurious-- sporting yachts.
The luxury carmaker has partnered with the Monaco-based yacht design firm to create a one of a kind boat-- the Limited Edition Bugatti Niniette 66.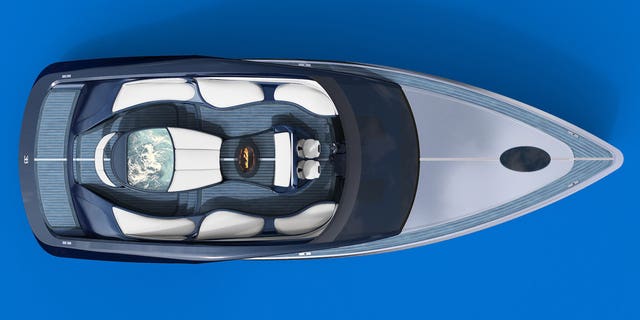 The 66-foot sport yacht keeps true Bugatti characteristics in tact with its iconic horseshoe lines, plus Palmer Johnson's renowned naval architecture and engineering.
With an advanced stabilized hull, powered by fuel-efficient MAN V-8 engines featuring MJP waterjets, the Bugatti Niniette 66 can reach speeds of up to 44 knots.
With a 21-foot beam, the yacht also features a master suite detailed with soft leather, polished metal, suede and carbon. The Bugatti Chiron-inspired suite also includes a macaron skylight, a guest bathroom with marble accents and a galley kitchen equipped with all the essential to prep a full feast at sea.
FOLLOW US ON FACEBOOK FOR MORE FOX LIFESTYLE NEWS
The exterior is just as luxurious and comes equipped with a jacuzzi, sunpad and champagne bar as well as an atmospheric fire pit.
Bugatti first gave yachting a try in the 1930s, when it was commissioned to create a speedboat for Prince Carlo Maurizio Ruspoldi. The founder of Bugatti named the low-to-the-water speed boat Niniette, the nickname of his youngest daughter Lidia.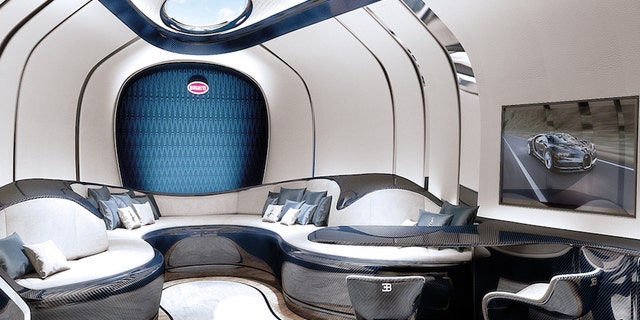 The Bugatti Niniette is customizable with a selection of materials, colors, and finishes to choose from. Palmer Johnson has not released a starting price but the Bugatti Chiron vehicle starts at $2.6 million.
Those interested in the super yacht shouldn't delay putting in an order as Palmer Johnson is set to make just 66 Limited Edition Bugatti sport yachts.