This is how much luggage the airlines lost last year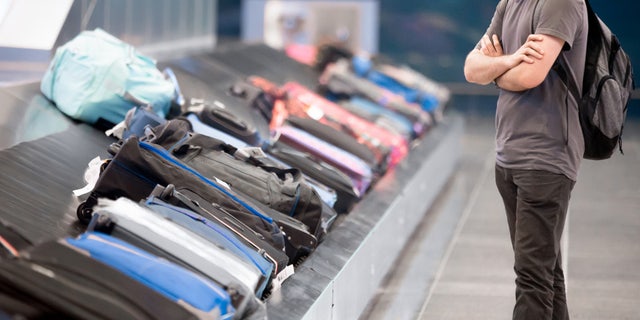 Airline information technology company SITA released its annual report on airline baggage handling on Thursday, revealing that fewer than 6 bags per 1,000 passengers were mishandled last year. That's down 12.5 percent year over year.
However, the chances that your bags will be misplaced are higher if you're making a connection: SITA reports that 47 percent of delayed bags were in the process of being transferred.
Airlines are getting smarter about baggage handling, though, and relying on technology to help them improve. In fact, airlines are now 70 percent less likely to lose our bags than they were 10 years ago.
"It is frustrating for passengers and airlines when bags go missing but the days of not knowing where your bag is will soon to be a thing of the past," said Ilya Gutlin, SITA president, air travel solutions. "We are on the brink of a new era in airline baggage management because the world's airlines are committing to track baggage throughout its journey."
More From Travel + Leisure
SITA expects airlines will lose even fewer bags in 2017, as they near the June 2018 deadline for the International Air Transport Association's (IATA) baggage tracking Resolution 753.
"This requires data capture, management and sharing across airlines, airports and ground handlers giving a better view of where each piece of luggage is at every stage," Gutlin said.
Qatar Airways became the first airline in the world to comply with the resolution last month, over a year ahead of schedule. The airline lets customers track their checked bags through the "Track My Bags" feature on its website and mobile app. And Delta Air Lines invested $50 million dollars last year to install an RFID tag baggage-tracking system which keeps tabs on your trunks, duffels and rollers from the check-in desk to the baggage claim.
Better baggage handling is not just about keeping passengers happy. Lost luggage cost airlines around the world $2.1 billion in 2016, according to SITA. And airlines want to ensure passengers are confident when checking their bags, because baggage fees are a big boost for profits.
In 2016, U.S. airlines collected almost $4.2 billion in baggage fees.
The biggest earner was American Airlines, earning just over $1.1 billion in baggage fees. Delta Air Lines came in second with $872 million and United Airlines came in third with $690 million. Spirit Airlines earned the most of all other U.S. airlines, coming in fourth overall with $434 million in baggage fee revenue.
With its bags fly free policy, Southwest is still the best value for those who don't want to carry-on. But pack light and keep your luggage within the size limits: The airline earned $43 million in fees for overweight and oversized bags last year.
Since they're earning so much for all our baggage, the least airlines can do is make sure they deliver them on time.