The world's longest flights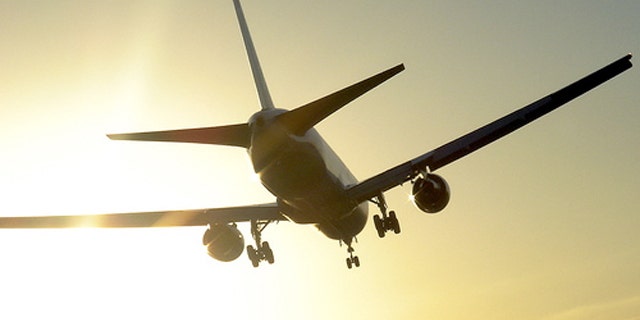 Long-haul, non-stop flights have become increasingly popular, particularly among business travelers eager to avoid the extra hassle of the dreaded layover. State of the art airplanes built to fly incredible distances have been introduced by many of the world's largest airlines. Here are the world's five longest flights by distance traveled.
Newark, NJ to Singapore on Singapore Airlines
Flying a staggering 9,535 miles from the American East Coast to the Southeast Asian metropolis, Singapore Airlines flight number SQ 21 holds the record the longest non-stop flight in the world, according to the New Jersey Port Authority. A long-range four-engine Airbus A340-500 carries up to 100 business class passengers across 12 time zones on this lengthy 18-hour flight. On board, travelers can enjoy a self-service snack bar, as well as the extra legroom afforded by a convenient one and two-seat configuration.
Distance: 9,535 miles
Los Angeles, Calif. to Singapore on Singapore Airlines
It seems that, when it comes to long-haul flights, Singapore Airlines holds the monopoly with both the longest by distance and by time. The flight from LAX to Singapore takes upwards of 18-and-a-half hours to complete in one go, despite being roughly 800 miles shorter in distance than the journey from Newark. This is due to the increased wind resistance the LA flight encounters as it traverses the Pacific, while the Newark flight passes more easily over the North Pole.
Distance: 8,770 miles

Sydney, Australia to Dallas, TX on Qantas
Australia's largest airline, Qantas, launched its Sydney to Dallas flight in 2011 to replace its San Francisco route. The flight takes almost 15 ½ hours to complete as it passes over the vast Pacific Ocean, making it the longest uninterrupted scheduled flight for a Boeing airplane. Qantas has earmarked its longest flight as one of the launch routes for a new fleet of Boeing 787 Dreamliner, due to be introduced in mid-2013.
Distance: 8,578
Johannesburg, South Africa to Atlanta, GA on Delta Airlines
Four pilots and two separate flight crews man the 16-hour flight from Atlanta to Johannesburg in South Africa. Delta Airlines' longest journey transports almost 300 passengers on board a Boeing 777LR across the length and breadth of the Atlantic Ocean. Along the way, passengers can ease into the transition with a mix of American and South African menu options.
Distance: 8,439 miles

Dubai to Los Angeles, Calif. on Emirates Airlines
Emirates Airlines flies LA's glitterati to the parched sands and high-rises of Dubai in just over 16 hours. On this lengthy journey, passengers will pass through three continents and over 8,300 miles between the two metropolises. On board are 217 economy passenger seas, as well as a 42-seat business class, as we as luxury suites showcasing Emirates' trademark starlit ceiling that simulates the time of day at the destination to help reduce the impact of jet lag.
Distance: 8,339 miles