The Orient-Express travel company gets new name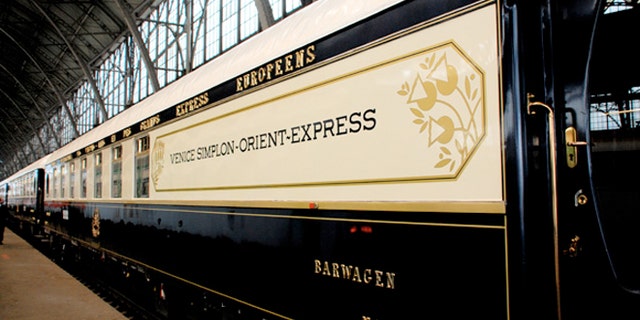 The Orient-Express, the travel company long associated with luxurious and exotic train trips, is changing its name.
Effective March 10, Orient-Express Hotels, owners and operators of 45 luxury hotel, rail, safari and cruise experiences, will go by the name Belmond.
"Belmond was chosen after extensive research and evaluation of a number of alternatives in order to identify a name that resonates well with our guests and that encompasses the global collection of unique experiences we are today," said Ralph Aruzza, chief sales & marketing officer in a statement.
The reason for the change is that the group has never owned the Orient-Express the name, instead licensing it from SNCF, the French transportation company.
Changing the name to Belmond will give them greater control of the brand, said John M. Scott, president and chief executive.
"Migrating from a licensed brand to one which we fully own and control will, we believe, deliver an additional benefit to the Company as it will enable us to invest with confidence in our brand."
The Orient-Express, which started in1883, has come to symbolize the ultimate in luxury train travel. Orient-Express operates six railway services, including the famous London-to-Venice route aboard the Venice Simplon-Orient-Express –which will still carry the Orient Express name.
In addition, the brand includes Grand Hotel Europe in St. Petersburg, Copacabana Palace in Rio de Janeiro and the Maroma Resort and Spa on Mexico's Riviera Maya. In the U.S., the Orient-Express holdings include New York's storied '21' restaurant, the newly refurbished El Encanto in Santa Barbara and the 440-room Charleston Place in South Carolina.
"Extending our global brand presence by having a name that will be associated as much with our hotels and river cruises as with our celebrated train experiences is a key step in our focus of generating enhanced revenue," said Scott.
The company will spend $15 million to help promote the new name, an effort which includes new websites, social media and advertising campaigns.