The longest flights in world
Though Singapore Air's 18-hour nonstop flight from Newark to Singapore was suspended last year, there are still plenty of ultra-long flights to choose from. Here are ten of the world's longest flights, all with a minimum flying time of 16 hours or distance of at least 8,000 miles.
1. United Airlines Flight 117/118 - Newark to Hong Kong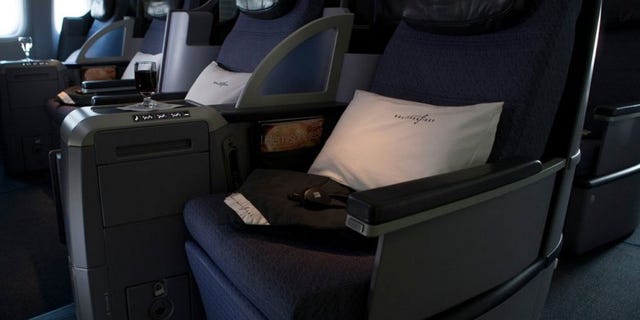 Flying time: 16 hours
Distance: 8,078 miles
Aircraft type: B777-200ER
On this, its longest route, United has a fully loaded Business First section, with trademark flat beds, plus-size video screens with 150 hours of on-demand programming, power ports, and USB chargers. The carrier is also preparing to roll out overwater wifi connectivity for its transpacific services.
2. Qantas Flight 7/8 - Sydney to Dallas
Flying time: 16 hours
Distance: 8,575 miles
Aircraft type: B747-400
The world champ by miles covered, QF7 from Sydney is operated with the newest extended range version of the iconic 747—which ushered in the whole concept of ultra-long flights decades ago. The three-cabin layout features 58 flat beds in business, 36 seats in premium economy, and 270 in economy.
All classes feature the Aussie carrier's trademark ergonomically correct seats, and for those who want to stretch their legs, there's a self-serve snack bar. Due to wind conditions, the giant craft can only fly the route nonstop in one direction (to the U.S.). in the opposite direction, it flies Dallas to Brisbane, before continuing on to Sydney.
3. Cathay Pacific Multiple Routes - Newark/New York to Hong Kong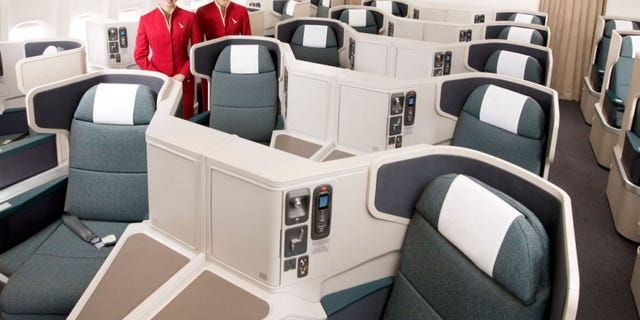 Flying time: 16 hours, 5 minutes
Distance: 8,078 miles
Aircraft type: B777-300ER
Marathon fliers appreciate that Cathay operates a virtual shuttle of super-long flights from New York to the Far East, three nonstops a day from JFK, and starting in March, one daily from Newark. Cathay offers cuisine influenced by top Hong Kong chefs, and in addition to award-winning first and business class cabins, a premium economy cabin that can take the sting out of sitting in coach.
4. South African Airways Flight 203/204 - Johannesburg to New York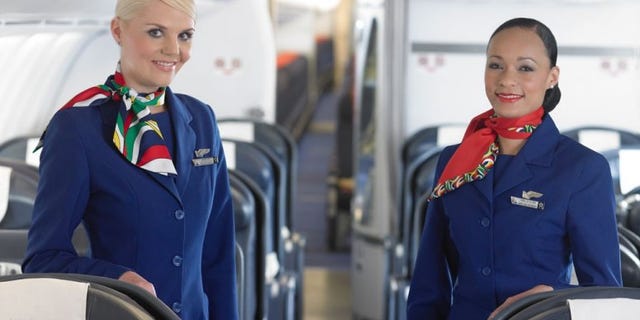 Flying time: 16 hours, 15 minutes
Distance: 7,954 Miles
Aircraft type: A340-600
SAA flies this super-long route with a hardy four-engine Airbus A340-600, equipped with 45 business flat beds and 275 economy seats. In coach, a 2-4-2 layout lessens claustrophobia by reducing the number of middle seats.
5. Qatar Airways Flight 77/78 - Doha to Houston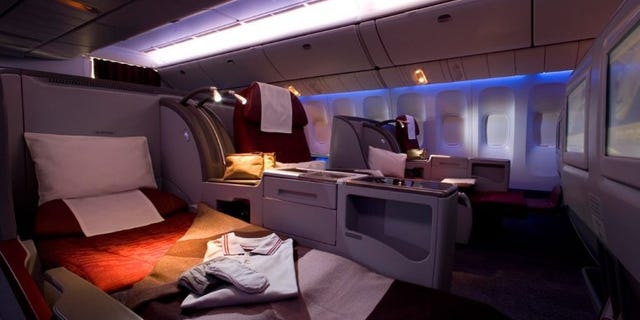 Flying time: 16 hours, 20 minutes
Distance: 8,016 miles
Aircraft type: 777-200LR
Qatar shuttles between the two energy capitals with a 259-seat 777 with just two classes—meaning that those who nab one of the 42 flat seats in business get a generous seat pitch of up to 78 inches, in a 2–2–2 seat layout. Coach class has 217 seats, also with above-average pitch of 34 inches in a 3-3-3 configuration, and all fliers get amenities kits with eyeshades, socks, and other "essentials" for the long haul.
Check out more of the world's longest flights.
More from Condé Nast Traveler
Six Things Every Smart Traveler Should Do This Month
Skip Provence! Go Here Instead
The Place That Sparked a Road Trip Obsession