Planning a trip to Disney World can be stressful. You need time off, a hotel, transportation — and when you finally do get there, it's swarming with hordes of screaming, unruly children. The nerve!
And that's when you realize, you didn't even think about food. Sure, there are a lot of options available, so no one will starve (despite their cries to the contrary), but this doesn't mean you should decide on the fly to grab a burger and fries at the first place you see. There's a wide variety of restaurants, each offering different cuisines, different qualities, different atmospheres, different price ranges, and thus different experiences altogether.
Do you want to sit down for an hour or two? Are you in the mood for seafood or steak? Will there be Disney characters nearby? How about the view? These are important questions to ask beforehand, but even then, there are still so many places to choose from, and they're all scattered throughout the park.
Allow us to make your job a little easier, with this list of the best places to eat while visiting Disney World in Florida, ranked according to the best balance of all the variables listed above. It doesn't include any of the uber-casual stands, but other than that, there's a little bit of everything represented within.
Just find what you're in the mood for (and where the heck you are) and you'll know exactly where to stop for a meal — and what to skip.
1. Be Our Guest Restaurant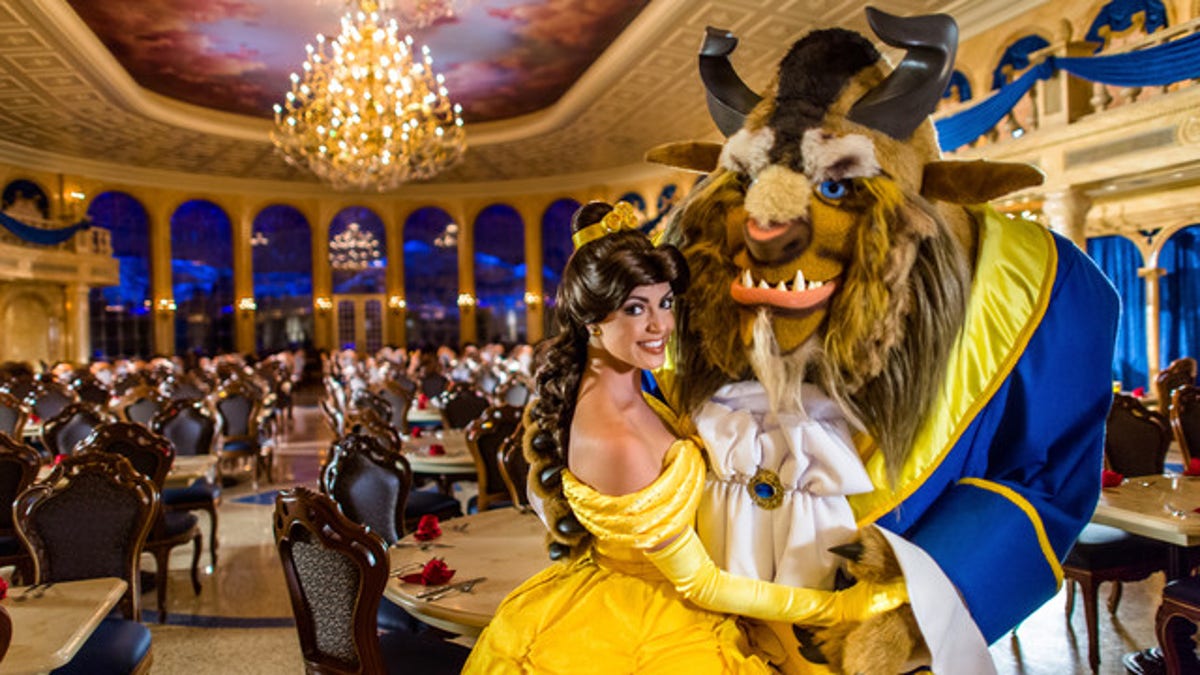 Even visitors who haven't dined at Be Our Guest Restaurant are probably familiar with it, but they might not know all the spot has to offer.
Located in Beast's Castle (from Beauty and the Beast, obviously) in Fantasyland, the 550-seat restaurant offers all the aesthetic luxury you'd expect from a fine-dining experience, with lots of Disney twists. Diners can choose from three rooms — the Grand Ballroom, the West Wing, and the Castle Gallery — each offering a different feel, but the same menu, so you won't miss out on any of the fantastic food offerings. These include French-inspired dishes like pan-seared chicken breast, a rack of pork chops, or shrimp and scallops with lobster sauce, with grilled steak, fish, or Mickey meatloaf for the little ones.
Disney World guests can also stop by at breakfast for a Croque Madame or lunch for turkey baguettes or braised pork. As extra treats, guest can also choose to add a "First Wish" gift or "Disney Fairy Tale" basket to their table for the kids before arriving. Reservations can be made up to 180 days in advance. Also, if the day is starting to wear you down, this is a good place to end; it's the only restaurant in the Magic Kingdom that serves alcohol.
2. Cinderella's Royal Table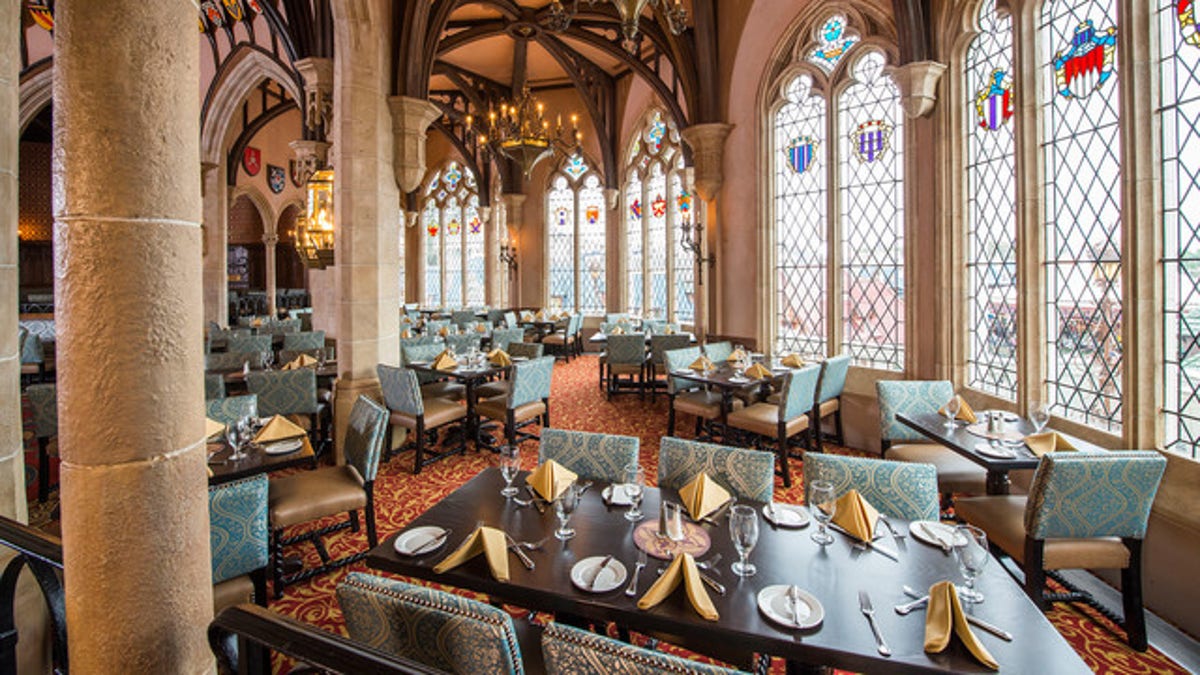 Is there a more iconic place in which to dine at Disney World than Cinderella's Castle? Clearly not, and Disney didn't forget this when designing the upscale Cinderella's Royal Table experience. Upon entering the two-story stone foyer, guests meet Cinderella before proceeding to the red-carpeted, winding staircase to the dining room of Cinderella's Royal Table. Surrounded by royal flags, huge chandeliers, and stained-glass windows that look out onto your "royal subjects" playing their day away in the Kingdom, guests can feast on pork belly confit, pan-seared scallops, gnocchi with roasted vegetables, and slow-roasted pork tenderloin. Kids' options include beef tenderloin and chicken nuggets. As they dine, Disney princesses (and sometimes a prince or two) chat with each visiting family, and gifts can be added to each dinner package for an extra special experience. Breakfast, lunch, or dinner is available at the Castle, but booking during the latter can offer spectacular views of the nearby fireworks. Reservations can be made up to 180 days in advance — and you'll need it.
3. The Crystal Palace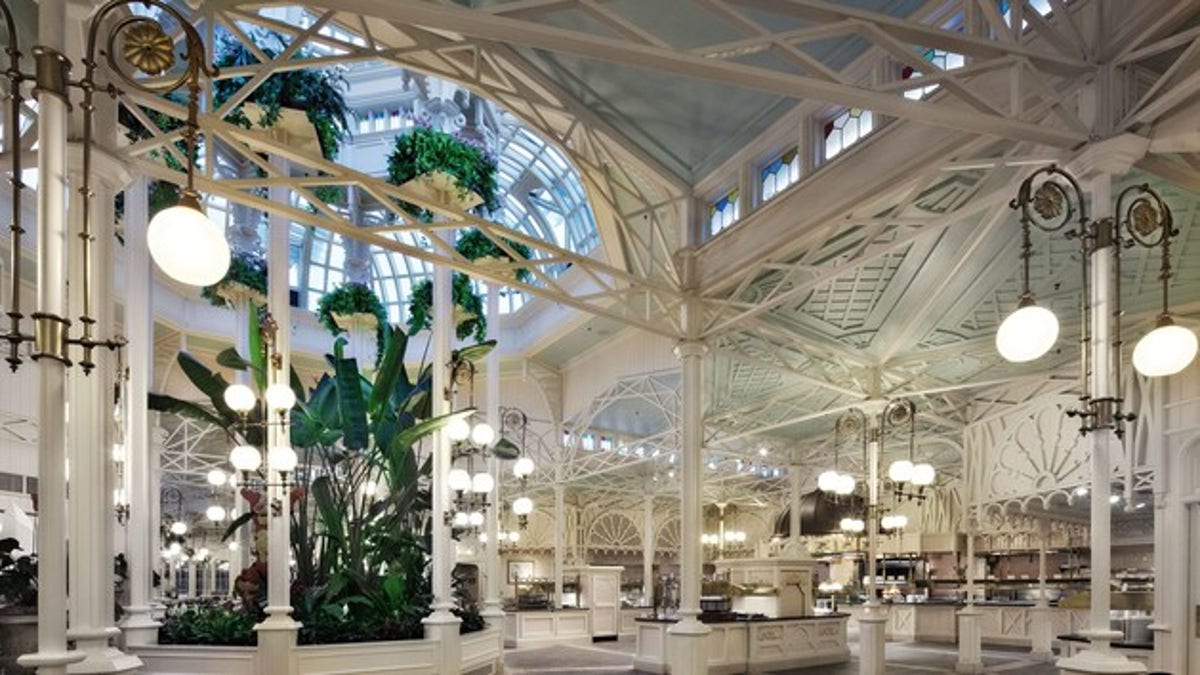 Parents traveling with little ones will enjoy The Crystal Palace, on Main Street, U.S.A., for a number of reasons. First, it's buffet-style, so picky eaters can choose to have as much or as little of the fresh salads; pastas; spit-roasted carved meats (like flank steak or oven-roasted chicken); and chicken, beef, fish, shrimp, and vegetable creations as they'd like. (And don't forget about the homemade sweets and ice cream!) Additionally, the kids will also be entertained throughout the meal by Disney characters who roam around the restaurant signing autographs and posing for photos. The Crystal Palace is open for breakfast, lunch, and dinner. Prices ($25-40 for adults and $15-20 for kids) might seem a tiny bit steep for a buffet, but the overall experience is worth it.
4. Jungle Navigation Co. Ltd. Skipper Canteen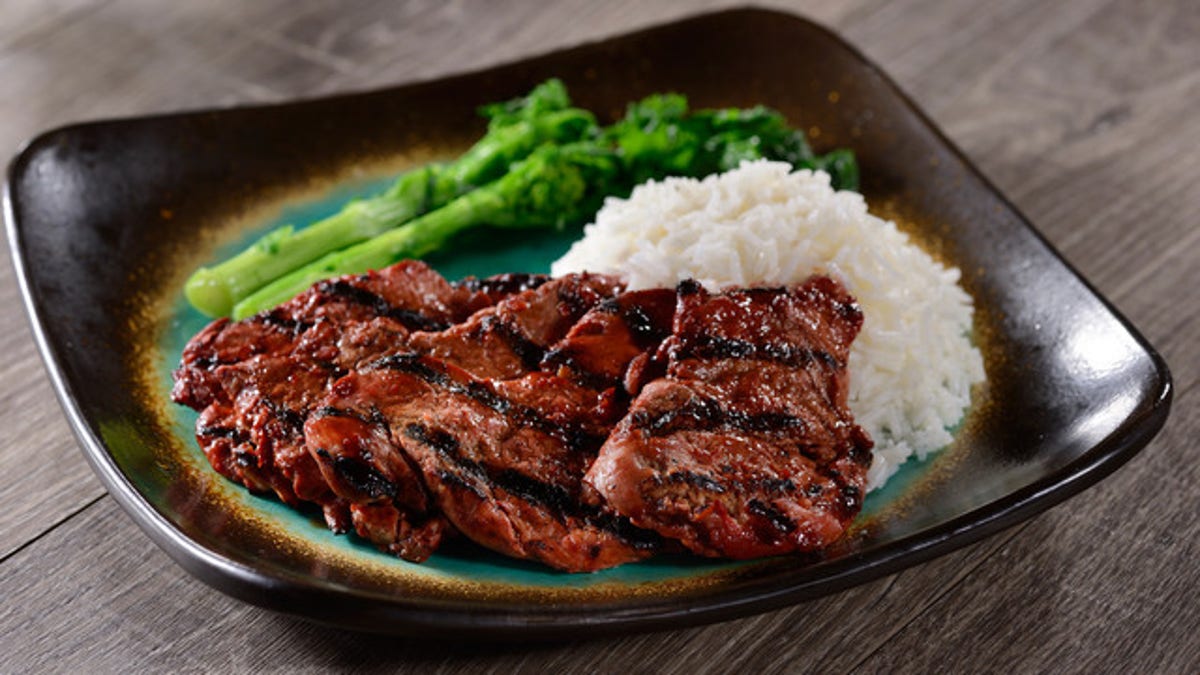 For the most unusual lunch and dinner food in all of the Magic Kingdom, the Jungle Navigation Co. Ltd. Skipper Canteen (a.k.a. the "Skipper Canteen") in Adventureland is the place to be. Diners can choose between three different rooms — the colonial-era Mess Hall, Dr. Albert Falls' Jungle Room, and the Society of Explorers and Adventurers (S.E.A.) Room — for house-made arepas (slow-cooked beef, black beans, tostones, and queso fresco), falafel, shu mai (fried dumplings stuffed with pork, shrimp, mung beans, and spices), Dr. Falls' signature grilled steak (asado-marinated strip loin), a rice noodle bowl with duck or tofu, and grilled lamb chops, to name a few. For the variety, quality, and portions, the prices are reasonable (entrées run $17 to $34), and there's really nothing else like the Skipper Canteen in the entire park.
5. The Plaza Restaurant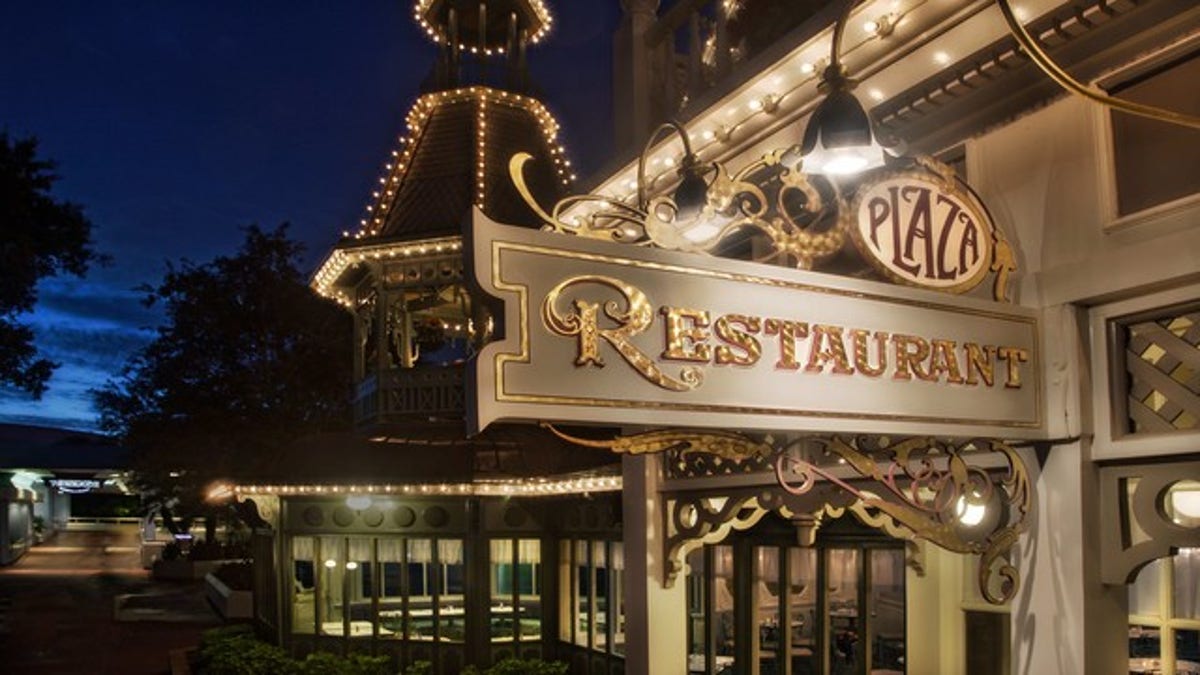 Can't get into either of the castles? Head over to The Plaza Restaurant on Main Street, U.S.A. for a casual meal in a handsome dining parlor with exquisite light fixtures, mirrors, and a solarium. Since it's located at the end of Main Street (on the way to Tomorrowland), it's not nearly as crowded as other locations in the same area. The Plaza is also one of the cheapest places to get a table service meal in the whole park. The menu is mostly sandwiches and burgers (try the Angus chuck cheeseburger, beef brisket onion burger, or vegetarian sandwich), but it also offers a solid amount of desserts. The treats come from the Plaza Ice Cream Parlor next door, where you can also visit, but the wait is a bit shorter at the restaurant, and the setting (and experience) is much more elegant and memorable.
Check out more of the best places to dine at Disney.
More from The Daily Meal
The 25 Best Mexican Restaurant Bars In America
101 Best Restaurants in Latin America and the Caribbean 2016