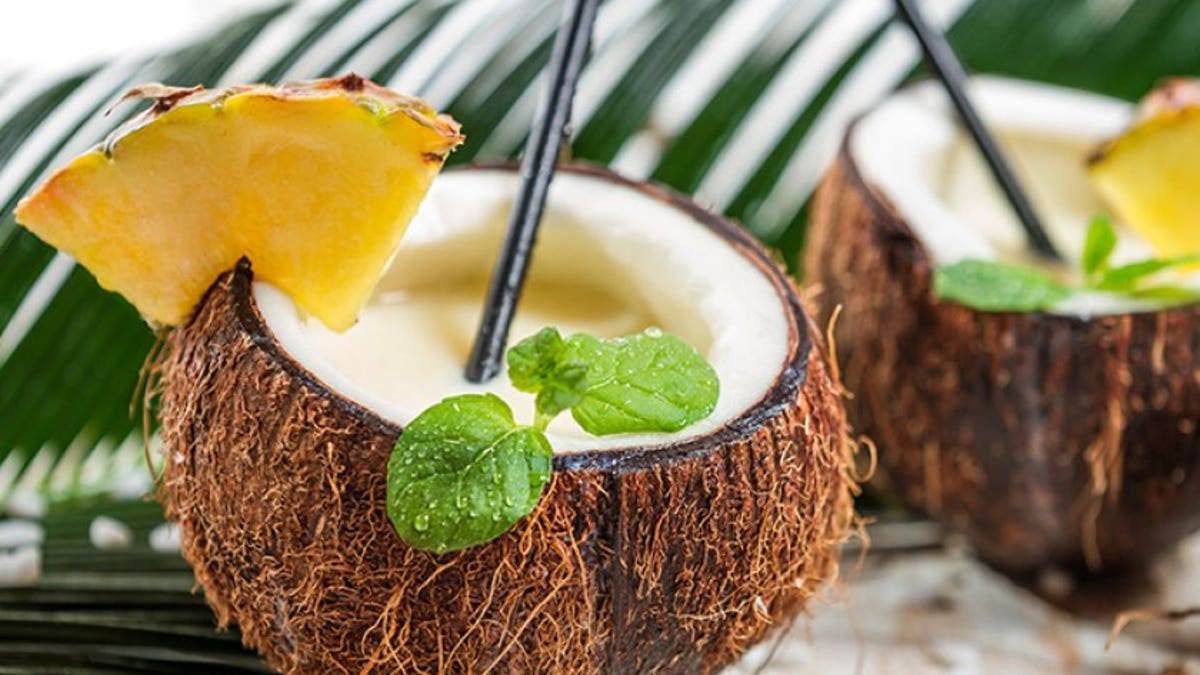 Tropical drinks and Las Vegas go together like gambling and regret.
Although Las Vegas is often thought to be hot, dry, and sunny year-round, this is actually not the case.
The average temperature drops below 70 degrees sometime in November, and the high highs don't return until mid-Spring.
So while sunbathing, swimming, drinking, eating, gambling, and watching shows might seem like the constant norm in Sin City, you'll actually have to limit yourself to only drinking, eating, gambling and watching shows for about six months out of the year. (Darn it!) Unless you're particularly brave.
Even then, many outdoor pools and their bars close during the coldest months.
However, once the weather heats up, there are a ton of enticing locations for taking a dip or lounging around by the water while also sipping on something cold and refreshing. With such a huge number of options, though, combing through them all to find the best can be a daunting task.
After all, evaluating the best pool bars involves more than just a glance at the cocktail list.
Of course that's important too, but we also considered variables like the quality and size of the actual pools, the amount and variety of seating options (you're not just going to pony up to the bar, right?), and the atmosphere, which can range from serene and relaxing to lively and rowdy.
With these aspects in mind, here are the 8 best poolside bars in Las Vegas. No matter what your wants or needs, you'll find the perfect destination on this list.
1. Beach Bar and Grill, Mandalay Bay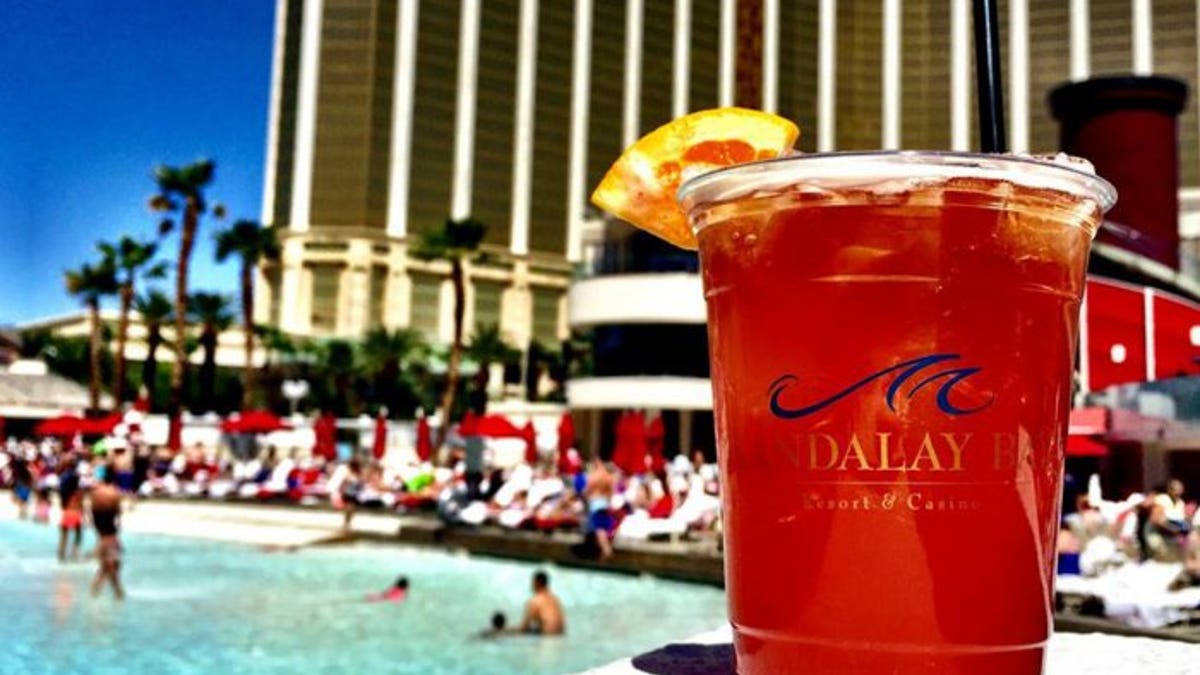 Although Mandalay Bay's Bikini Bar has a name that's hard to pass up, the Beach Bar & Grill is the better place to go.
After all, it's not just a name, but is actually a bar located on the beach — the hotel's manmade beach, that is. The area contains 2,700 tons of real sand, a 1.6 million gallon wave pool, a lazy river, and a whopping 100 rentable cabanas, daybeds, bungalows, and personalized villas.
And we didn't even get to the actual bar, which offers ample seating in the shade, a wide selection of frozen drinks, and some satisfying small bites just off the sand and only steps from the water's edge. An actual beach bar in the heart of Las Vegas? Count us in.
2. Boulevard Pool Bar, The Cosmopolitan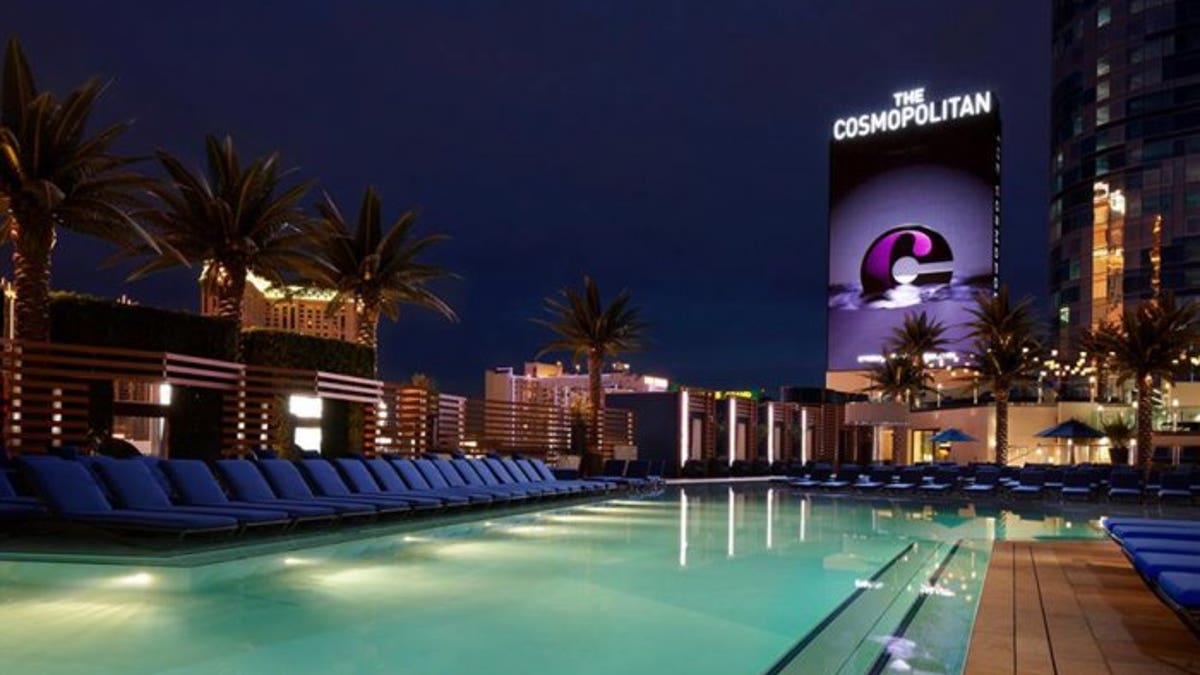 The Cosmo doesn't just have three different pools to choose from, but three completely different pool areas. There's the vibrant Marquee Dayclub for partying (which transforms into an extension of the nightclub in the evening), the Bamboo Pool for relaxing (with soothing sounds and spa offerings), and our pick, the Boulevard Pool, for a little bit of everything. This multi-level, open-air environment is located high above the Vegas Strip (with the views to prove it) and always offers something to do, from live musical performances to DJs to movies playing on the giant 65-foot-tall marquee.
The large bar is conveniently located in the shade to one side of the pool, where there's also some adjacent seating for those looking to momentarily beat the heat, in addition to the nicely-spaced lounge chairs and daybeds in thesun. Conveniently, the bar and pool are both open from 8 a.m. to 7 p.m. daily, with longer hours during events.
More from The Daily Meal
8 Vegas Bars No Visitor Should Miss
Where All Those Famous Las Vegas Chefs Eat on Their Night Off
The 11 Best Theme Restaurants in Las Vegas
The 10 Craziest Things You Can Do on Your Next Trip to Las Vegas
3. Breathe Pool Ultra Lounge, Hard Rock Hotel & Casino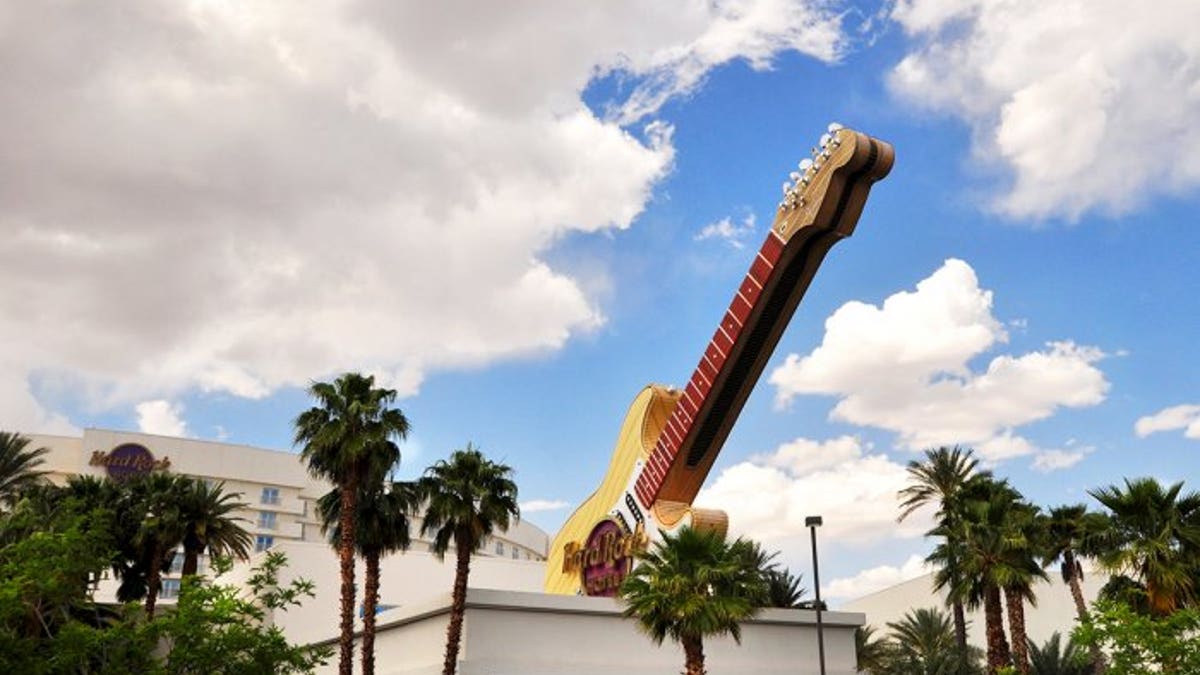 Not only is the Breathe Pool Ultra Lounge one of the best poolside bars in Vegas, but it's also one of the newest.
Having just opened Memorial Day 2016, this lounge is located on the roof of the Hard Rock Hotel & Casino, and thus offers unparalleled views of the Strip.
As opposed to the raucous good times found at the Hard Rock's other poolside venue, Rehab (as well as some others on this list), Ultra offers a calm outdoor nightlife experience for guests looking for a more relaxing evening on the town.
Only open on Friday and Saturday nights between 9 p.m. and 1 a.m., Ultra is the one of the best spots to take a nighttime dip — or to watch others from dry land as you kick back in one of the numerous lounge chairs and couches and dine on chocolate fondue and signature cocktails, like the Verecruzana with tequila, lime juice, pineapple juice, simple syrup, and fresh fruit.
4. Cypress Pool Bar, Bellagio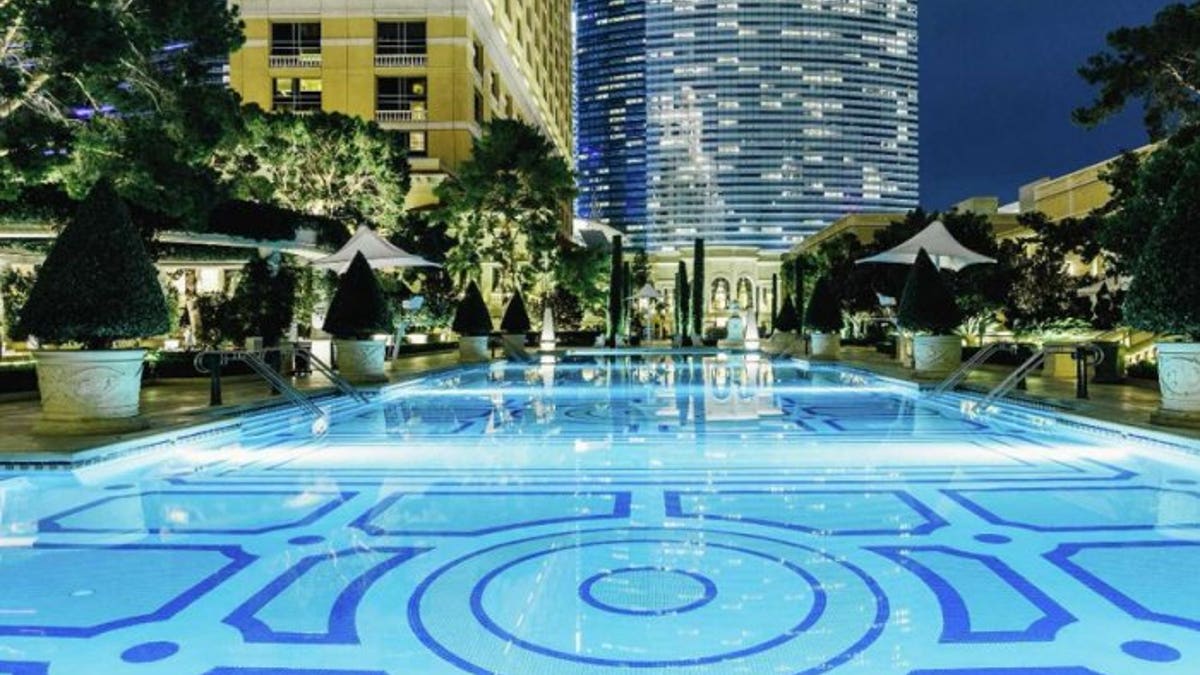 The poolside experience at the Bellagio includes five definitive pools and courtyards, which feature private cabanas, poolside massages, a garden vista café, and a pool bar that serves signature and classic cocktails made from scratch with fresh juices, nectars, purees, and homemade mixes.
The biggest draw here, however, is the fact that drinks and food can be ordered directly from one of 65 "premier" lounges at the Cypress Pool, each equipped with its own host that will attend to your every need.
Additionally, you'll have access to complimentary passed treats of frozen fruit, infused water, and smoothies, as well as chilled towels and Evian water misters.