The 7 best beach camping spots in America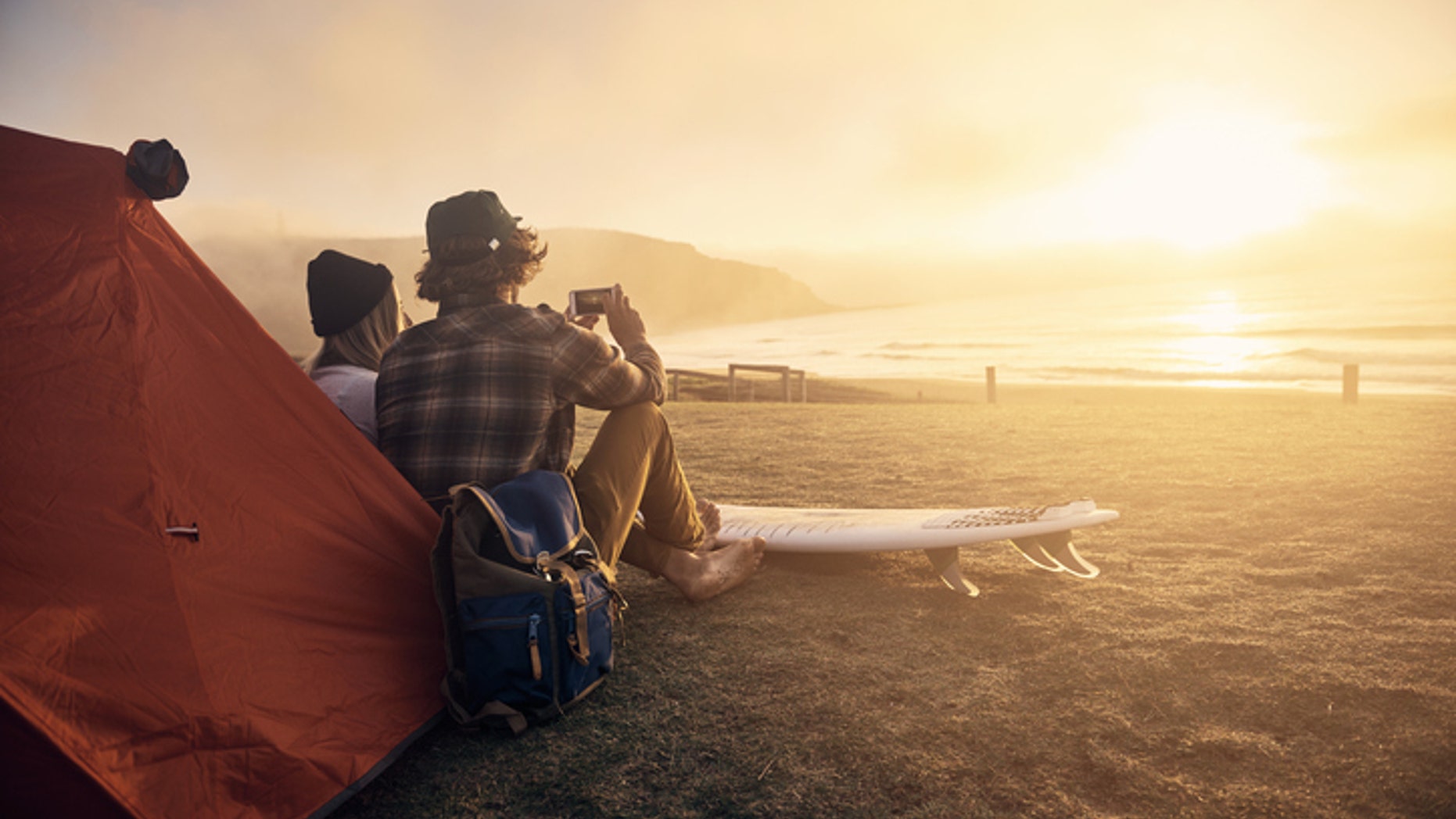 Spring is finally upon us and summer camping trips are just around the corner, but many of America's best sites require campers to book months in advance.
One possible solution? Consider parking your RV by the beach instead.
Fox News uncovered America's vast landscapes and versatile beaches to present a list of some of the best beach camping spots America has to offer: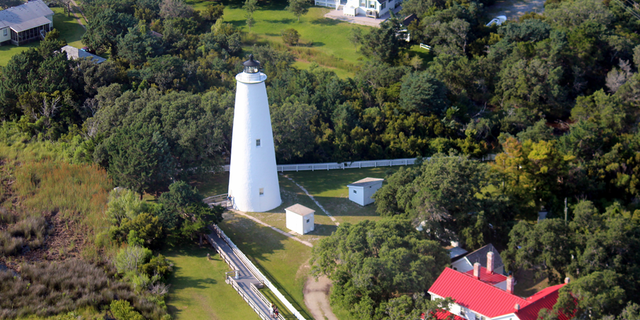 1. OCRACOKE ISLAND, OUTER BANKS, NORTH CAROLINA
Located at the southernmost tip of North Carolina's Outer Banks, Ocracoke Island rests twenty-three miles from the American mainland. Accessible only by private boat or plane, or the state-run ferry, this small barrier island is sixteen miles long and half a mile wide with 1,200 permanent residents living on the island. Ocracoke's beaches are protected by the National Park Service, so the beach is natural and pristine. Ocracoke Village — at just a little over one square mile — is surrounded by water and has quaint restaurants and shops dating back to the 1880s that are tucked away on winding, tree-lined streets. Listed on the National Register of Historic Places, there is also a lighthouse there that's stood sentry over the island since 1823.
The best campgrounds are the Beach Comber Campground and the Ocracoke National Park Service Campground on Cape Hatteras National Seashore, which has one of the best views on the Atlantic. On-season kicks off Easter weekend and ends December 31.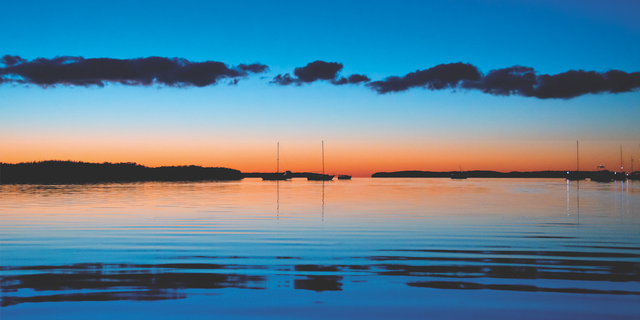 2. ISLAMORADA, FLORIDA KEYS, FLORIDA
"Islamorada" translates to mean "village of islands," and it's exactly that. Seated between the Everglades National Park and the deep blue waters of the Florida Strait, Islamorada is made up of six small keys. Renowned for its "glamping," the island's Point of View Key Largo RV Resort features an infinity-edge pool overlooking 1000 feet of shoreline, 110 full hook-up sites, a 20-slip marina, a boardwalk, and three docks. Islamorada is also known as one of the world's best sportfishing destinations (saltwater fly fishing and backcountry sport fishing were pioneered on Islamorada).
While on Islamorada, one can also visit the History of Diving Museum, see a sea lion or dolphin show at the Theater of the Sea, and visit the BJ Royster Ocean Gallery to see and purchase local art.
At Islamorada, reservations are a must, especially during the popular winter season that runs from November until Easter.
WHY SURFERS ARE THE FIRST TO KNOW ABOUT COOL TRAVEL DESTINATIONS
3. PATRICK'S POINT STATE PARK, CALIFORNIA
Resting on a bluff in Northern Calif., overlooking the Pacific Ocean, Patrick's Point is one square mile of lush forest. With 135 camp sites and a steep path that wanders down to the ocean, the state park is accessible to RVs and provides front-country camping. Patrick's Point also has 640 acres of day-use areas, in which visitors can take bike rides in the park and see breathtaking views of Northern Cali's pines, hemlocks, and redwoods along the Pacific.
Notable about Patrick's Point is that it's where the Sumeg Indians resided. The park service created a replicate Sumeg village for visitors to see and experience how the Sumeg used to live; in summer months, there are ceremonial dances and other demonstrations.
Camping reservations at Patrick's Point are recommended up to seven months in advance.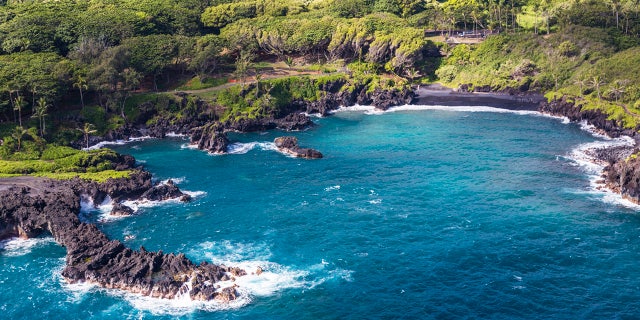 4. WAI'ANAPANAPA STATE PARK MAUI, HAWAII
Wai'anapanapa is a minimum three-hour drive from the nearest airport and is located on the secluded, wild volcanic coastline. At this Maui state park, there are top-notch camping facilities where campers can see a black-sand beach, a seabird colony, and small pools that form in limestone and volcanic rock where tiny ecosystems form. Unique to Wai'anapanapa is that visitors can view native Hala-tree forests, a legendary cave, natural stone arches, and an ancient religious temple. Permits and advance reservations may be required for the campsites.
5. ISLA CULEBRA, PUERTO RICO
Situated between the Puerto Rico mainland and St. Thomas, Isla Culebra is a surfer's paradise with a calypso vibe. Culebra is undeveloped and has a tropical climate. Here, campers can enjoy hiking, kayaking and fishing. The island also has one of the healthiest coral reefs in the Caribbean, making it a great spot for snorkelers and scuba divers. Isla Culebra has a handful of seaside restaurants, some serving up local Puerto Rican fare.
The best part is, you don't need a passport to visit this tiny, picturesque island.
FOLLOW US ON FACEBOOK FOR MORE FOX LIFESTYLE NEWS
6. ASSATEAGUE ISLAND, MARYLAND
With 37 miles of beach, Assateague Island is known for being majestic with its bald eagle sightings and wild ponies that roam the long stretches of beach. The Maryland side of the island has over 300 campsites (note: camping on the Virginia side is not allowed). Back-country camping is also available for campers who wish to backpack or paddle the island.
The park is open year-round, 24 hours a day. Assateague offers many outdoor recreational activities, such as sightseeing cruises, kayak tours, crabbing, bird washing, fishing, hunting and biking. Assateague also houses the new Assateague Nature Center which gives visitors the best access to the park's resources.
7. BLACK SAND BEACH, ALASKA
Black Sand Beach, located in Prince William Sound, is only reachable by sea-kayaking through scenic, icy waters. What's singlular about Black Sand Beach is its breathtaking views of tidewater glaciers and mountains. Plus, its geography protects campers from the cold winds, allowing for less-frigid hiking, fishing and paddleboarding expeditions.
RV parks and campgrounds at Black Sand Beach include the Valdez Glacier Campground, Eagle's Rest RV Park and Shotgun Cove.