Struggling passenger goes viral for incorrectly trying to store luggage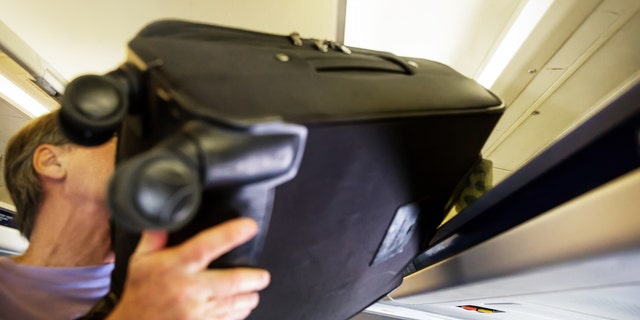 A plane passenger has gone viral for his unsuccessful repeat attempts at storing his luggage in an overhead compartment.
The unidentified man was caught on camera by a fellow passenger, who shared the funny – and frustrating – video on social media.
MARIJUANA GRINDER TRIGGERS EVACUATION OF ARGENTINE AIRPORT
"Seriously, how do people like this survive in the world?!" Larry Lee captioned the video, which has accumulated 10.3 million views and 214K shares as of Tuesday afternoon.
In the video, the passenger is seen struggling to push his suitcase into the overhead bin.
After multiple tries, a flight attendant walks up and points out to the man, that his luggage is (obviously) turned the wrong way and cannot fit into the space.
Users on Twitter had many reactions to the man's gaffe — some found his mistake unbelievable, while others shamed the user for posting the video at all.