Stranger goes on 'adventure' to retrieve woman's passport after she posted a desperate plea on Reddit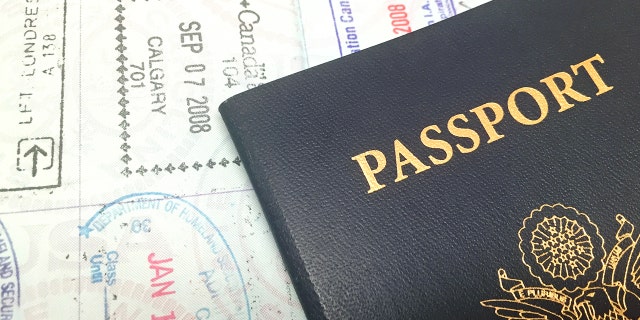 Over the weekend, Reddit user bibimbopbop proved just how helpful the good people of the internet can be when she posted that she forgot her passport in Tokyo.
"Hello, being a complete idiot I left my passport in Kyoto at a hotel and now I have a flight from Tokyo narita at 630pm," bibimbopbop, a woman who wished to remain anonymous, wrote in a Reddit post. "Is there anyone that happens to be coming back to Tokyo in the next few hours that I could meet at the airport or anywhere in Tokyo? Such a long shot but I would eternally grateful and willing to compensate!!"
The comment quickly received thousands of upvotes on the Japan Travel subreddit, with many other redditors wishing the user luck in getting her passport back.
One user, OneForkShort, whose real name is Vincent Maggio, was ready and willing to go the extra mile to become a travel hero.
"What hotel. I'm in Osaka with nothing to do today and I feel like an adventure," Maggio wrote on reddit.
"I really had nothing else to do that day, and someone needed help. It's that simple," Maggio told Travel + Leisure via email. "When the help request popped up on my reddit feed, I was actively trying to think of something to do that day that would be fun but let me avoid the crowds. The [poster] did me a favor honestly."
More From Travel + Leisure
Soon, the two reddit users connected, bibimbopbop's friend called the hotel and set up the drop. The entire reddit community was then sitting on pins and needles wondering if Maggio would make it in time.
"If I make the 1:19 Shinkansen to Tokyo, I'll get there at 3:35. Her flight leaves at 6:25, so she should have plenty of time believe it or not," Maggio wrote.
"Alright redditors, the adventure begins. I'm on the limited express from Kyobashi to Kyoto," Maggio added minutes later.
As Maggio explained on Reddit, the only way to get from Kyobashi to Kyoto in time was to do so by train, though luckily, Japan has one of the best train systems in the world. If you're traveling to Tokyo and want to go outside the city, Travel+Leisure recommends purchasing a one week rail pass and using HyperDia, which lists the country's train schedules. You can choose your routes and print them out before your trip, just like OneForkShort likely did.
A few minutes after saying he was on his way, Maggio shared some sad news with the reddit followers.
"Ummmm so do you want the good news or the bad news? Bad news: I'm not going to make the 1:19 to Tokyo." But wait a minute, he then added, "Good News: Because I'm on the 12:35."
Phew!
In the end, Maggio was able to deliver the goods, with plenty of time to spare.
"This dude was so stand up that after thanking him profusely he acted like he had barely even done me a favor," bibimbopbop wrote, ending the reddit chain.
"This was seriously just a routine errand in my book, No biggie at all," Maggio said. "I was just doing someone a favor that was fun for me too. It was certainly no chore. I'm really happy a bunch of people got to see the photos from the journey."