Spirit Airlines offers no discount for military, unlike most U.S. carriers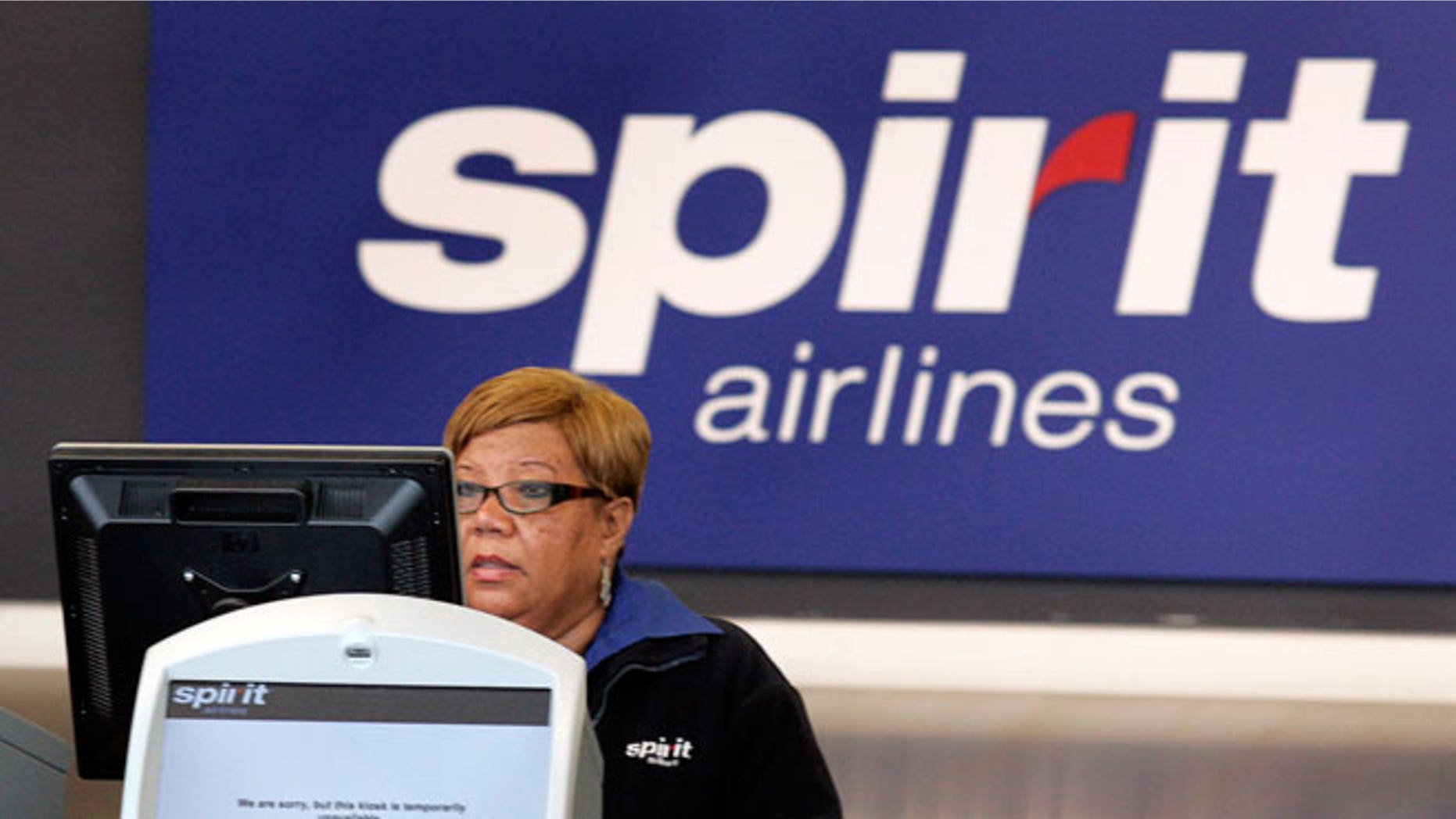 Most airlines salute active duty military members with various discounts, but serving your country won't get you a break from tight-fisted Spirit Airlines.
Free bags, modest discounts and special rates are some of the perks active duty U.S. military personnel enjoy on most domestic carriers, but the Fort Lauderdale-based budget carrier currently taking heat from veterans groups for refusing to refund a $197 to a dying veteran does not offer discounted fares for fighting men and women.
"All fares must be booked as (ADT) adult fares," Spirit's website reads.
Other budget airlines like JetBlue offer up to five free checked bags for military personnel on orders, as well as their dependents.
"In addition, JetBlue will waive overweight and oversize restrictions for these checked bags," according to the carrier's website.
Sun Country Airlines, a Minnesota-based budget carrier, allows two free checked bags for military personnel on official orders. Baggage exceeding 50 pounds are subject to extra fees, however.
Policies for military personnel aboard major carriers like United Airlines, American Airlines, Delta and U.S. Airways vary widely, but all offer some sort of special consideration for traveling soldiers and veterans.
United Airlines, for example, offers active duty and veterans alike – as well as their families – a 5 percent online discount. American Airlines and its associated affiliates may offer government or military fares in some markets, and Delta offers discounted military fares but not online, according to its website.
U.S. Airways, meanwhile, offers special rates for military personnel traveling on an officially excused absence and to discharged personnel within seven days of discharge. Special rates are also available for military dependents.
Other carriers like Airtran, Alaska Airlines and Frontier provide special services like complimentary wheelchair service or disability assistance for military on the move. At Alaska Airlines, up to 5 checked bags fly free with military personnel and Frontier waives bag fees altogether for the traveling soldier.