Southwest says the problem that delayed flights Sunday is fixed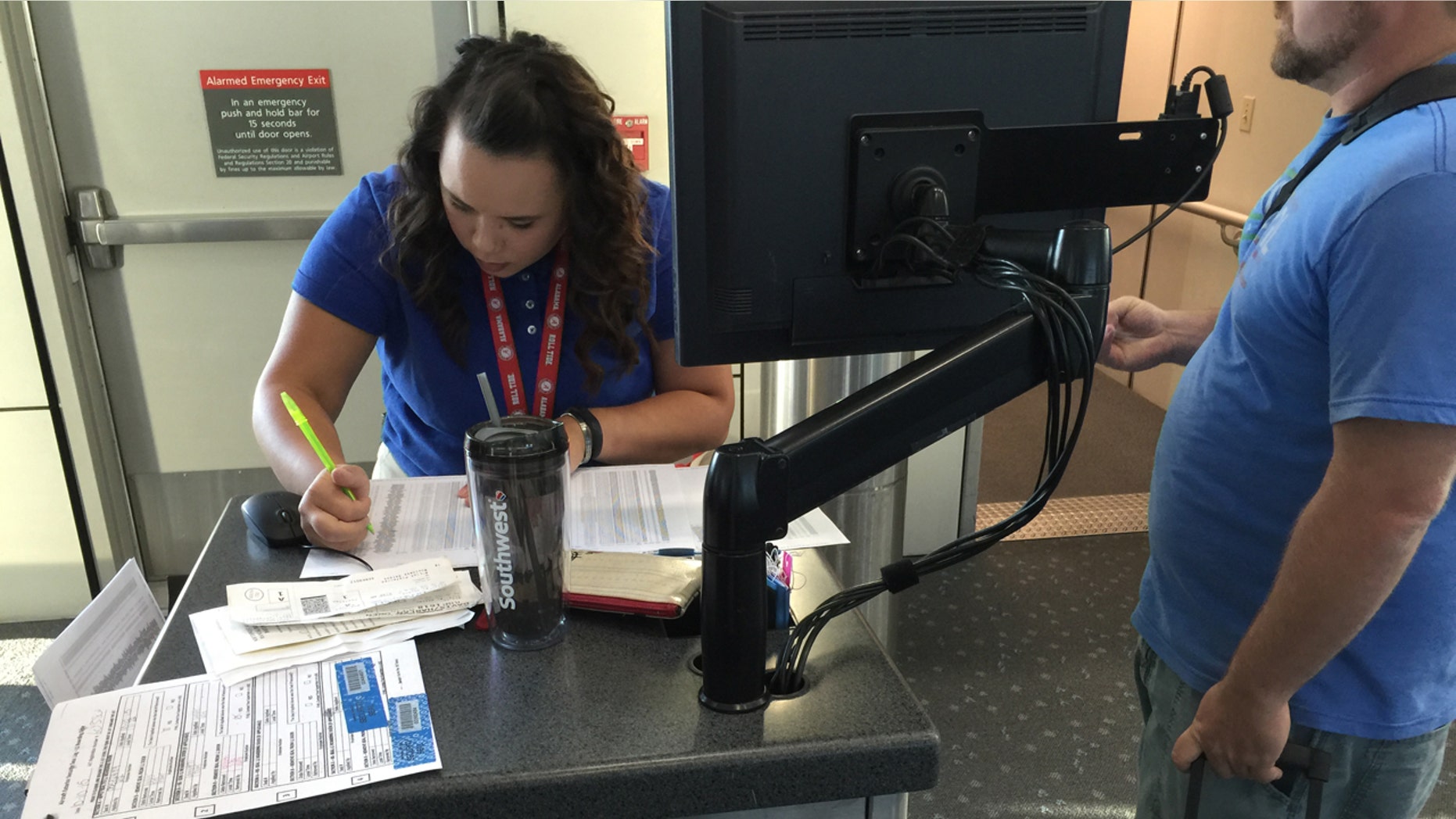 Southwest Airlines says it's fixed the technology problems that delayed hundreds of flights Sunday and that it expects a normal day of operations.
The Dallas company had been warning passengers flying Monday to arrive at the airport two hours early and print boarding passes beforehand. When asked early whether fliers should continue with those precautions, an airline spokesman said customers should expect a normal day Monday.
Southwest used backup systems around the country Sunday to check-in travelers lacking printed or mobile boarding passes.
Airline representatives have not said what was causing the problem, but a spokesman has said there was no indication that hackers were behind it.
There were about 450 delays out of 3,600 flights scheduled Sunday.
Airline representatives have not said what caused the "technology issues," which affected the airline's mobile app, website and reservation centers. but an airline spokesman said there was no indication that hackers were behind it. The problem forced airline workers to manually issue tickets.
In a statement posted on the airline's website, Southwest pleaded with customers to arrive two hours before departure.
Photos from Los Angeles and Phoenix showed airports jammed with people; one customer at Sky Harbor International in Phoenix described it as "Disneyland on a weekend." At LAX, airport operators handed out water and built canopies to accommodate customers waiting outside.
In Las Vegas, Robert Kuypers narrated his hours-long ordeal through video and photos posted to his Instagram account.
Airlines that experience tech problems are usually able to correct them in a matter of an hour or two. That was the case when a glitch at United Airlines grounded 4,900 scheduled flights in July, and again in September when computer problems affected American Airlines flights at some of its busiest hubs, including Chicago O'Hare, Dallas-Fort Worth and Miami.
The Associated Press contributed to this report.