Southwest plans to bring Wi-Fi to entire fleet by 2017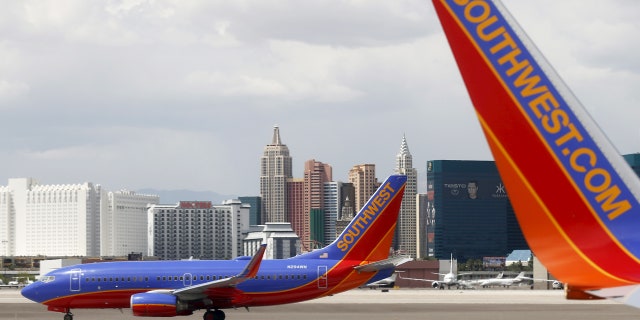 Southwest Airlines is looking to fly above the growing pack of budget carriers.
The Dallas-based company has announced two deals to expand its Wi-Fi and onboard entertainment options across all airplanes.
The airline signed agreements with Panasonic Avionics Corporation (Panasonic) and Global Eagle Entertainment (GEE). The agreement with Panasonic provides for their Global Communications Services, which include Wi-Fi and live television, to be offered on a portion of the carrier's fleet. The first Panasonic-equipped aircraft is scheduled to enter service in late 2017.
The agreement with GEE extends the carrier's use of the company's Airconnect connectivity system and services.
"As the largest domestic airline in terms of originating domestic passengers boarded, carrying more than 100 million customers a year, we are committed to providing an enhanced inflight experience for our customers," Ryan Green, Vice President Marketing for Southwest Airlines, said in a statement.
More from TravelPulse
Marvel At Famous Cities Through The Eyes of Twitter
A Day in the Life of AmaWaterways Pastry Chef Yoana Vasileva
Holland America Line Launches Explorations Central
Buenos Aires Preps For 2018 Youth Olympic Games
How to Get the Family Through Airport Security Faster
"Going forward, our customers will have the capability to stay connected on Southwest Airlines flights with even more bandwidth at their disposal."
Southwest is also using the planned retirement of some of its aircraft to target a fleet-wide installation of Wi-Fi on every plane by the end of next year. The airline will no longer be using the Boeing 737-300. Instead, they'll be replacing it with the new Boeing 737-8 (MAX).
By the middle of 2017, Southwest says it expects passengers to be able to receive greater connectivity speeds thanks to a tripling of its current bandwidth on flights. In addition, Southwest plans to develop relationships with content providers to bring exclusive entertainment content to its flights through its partnertship with Global Eagle.