Secrets to Deep Discounts for Rental Cars Come With Membership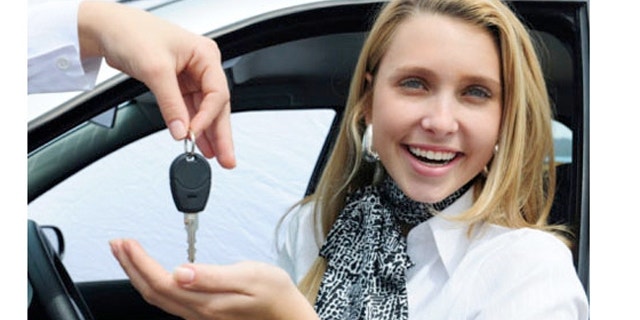 Wouldn't it be great if there was some secret member's only code that you could enter into car rental websites in order to get a great low rate? Well it might surprise you that there often is, and you may already be eligible to use it.
Let's face it, getting a great deal on a car rental can sometimes be a daunting task. Major rental companies issue tons of discount codes through various channels and partners, but how is a consumer supposed to figure out which ones can really save you the most?
Well it turns out that a small handful of organizations top the list when it comes to getting the deepest discount. It probably won't be a surprise to most people that AAA tops the list. What might surprise you is that Hertz is the only car rental company that currently partners with AAA.
Most people believe that Hertz's rates are almost always higher than those of the other companies, and for the most part that's true. However, after applying the AAA member discount code, Hertz's rates can often meet or beat rates from most companies.
For example, for a one week December rental of an economy car in Orlando, Hertz's rate is $237.16, beating out Avis, National, Enterprise, Budget, Alamo, Dollar and Thrifty by at least $35 (and some by much more). Hertz's AAA rate even beats Advantage, its own discount brand by a decent margin, and it's a whopping $107.06 less than Hertz's standard published rate.
Are you one of the millions of Americans who are a member of a warehouse club like Costco or BJ's? If so, industrial size packs of toilet tissue and the like are not the only things you can save on. Those clubs offer their members discounts with the various car rental companies that can provide significant discounts on your rental.
Costco offers discount codes for Alamo, Avis, Budget and Enterprise, while BJ's partners with Alamo, Avis, Budget, Dollar, Enterprise, Hertz and National. In some cases, these codes can be fixed rate discounts. That means when the going rate for a midsize car is over $100/day on a peak weekend, you can plug in your handy BJ's discount code and drive away for literally a third of the price.
Those of you in the military likely know about USAA, an organization with 8 million members dedicated to providing financial security to military personnel and their families. USAA also happens to have relationships with a number of car rental companies to offer their members great discounts and other benefits not usually available to the average renter. While USAA primarily caters to the military, most people don't realize that membership is open to other Americans regardless of military status. (Click here to see if you're eligible.) Once enrolled, you are eligible to use USAA's discount codes at Hertz, Avis and Budget. Like with AAA and the warehouse clubs, it can mean a significant discounts off the retail rates.
While most rental companies don't specifically offer a senior's discount, they do offer a discount for AARP members. Companies such as Alamo, Avis, Budget, Enterprise Hertz and National all offer discount codes for AARP. On top of these discounts, many car rental companies allow you to pair coupon codes with these discount codes to lower your rate even further or give you an upgraded vehicle. Hertz, Avis, Budget, National and Alamo all allow for this, while Dollar, Thrifty and Enterprise allow one or the other when booking online. Hertz in particular often issues better coupons for AAA members than for the general public, so a great AAA rate can get even better when applying coupons on top of the standard AAA discount code.
Locating the various discount codes can sometimes be difficult, so we've created the following guide with links to each site to save you time:
Budget: AARP, BJ's, Costco, USAA
Dollar: BJ's
It goes without saying that you need to be a member of any organization for which you apply a discount code. While the rental companies don't always check, if you could be in for a whopper of a bill if your discount is denied and you are charged the walk-up rate.
Jonathan Weinberg is the founder and CEO of AutoSlash.com, a website that automatically applies discounts, and re-books your rental if rates drop.