SeaWorld to announce big changes for 2017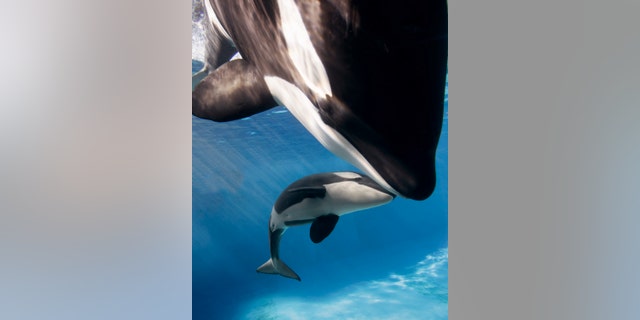 SeaWorld Orlando and Texas are gearing up for a huge announcement this Tuesday about what they are bringing to the parks for 2017. While we don't know exactly what we will see for 2017, we do have a few good ideas, and have heard some rumors about the possibilities. We'll break it down park by park, and let you in on some of the rumors that have been circulating.
SeaWorld San Diego
We already know that SeaWorld San Diego is discontinuing the One Ocean show featuring their Killer Whales later this year. A new show featuring "naturalistic behaviors" will debut in 2017, and will go away from the music and entertaining aspects of the show, to a more educational program.
SeaWorld San Diego has already done this with their dolphin program, and it's worked in that park quite well. The park will also debut a new kids attraction with Ocean Explorer. The ride will feature interactive screens and will take kids on a submarine ride through a part of the park.
We've also heard rumors of a new nighttime show, but more on that in a moment.
More from TravelPulse
Tonight's Presidential Debate: Travel Agents Weigh In
Now You Can Learn How to Cook From Your Hotel Room in New Zealand
Emirates' First Class Is An Experience Unto Itself
Sonesta Hosting World Series of Poker, Launching St. Maarten Travel Package
One Adventure Travel Company, Nine Different Styles
SeaWorld San Antonio
The park has already announced that they will be bringing an all new coaster to the park in 2017, with the Sea Rescue Jet Ski Coaster. The coaster will be a launched coaster in which you ride on Jet Skis and the overall experience is going to be themed to the popular Sea Rescue TV show.
Tuesday's announcement should reveal more details about the coaster, as well as a new animal habitat for the ride. There's also talk of expanding the already huge festival line up for 2017. The park already has some huge offerings with Bands, Brew, BBQ and the Seven Seas Festival, but there's also talks of borrowing some ideas from other sites and bringing a huge kids festival, as well as the Latin themed Viva La Musica.
We also believe that plans will be announced about the first ever SeaWorld hotel, built on site at SeaWorld San Antonio.
The park is also due for a new expansion to Aquatica, which is rumored to have something to do with Sharks. SeaWorld San Antonio doesn't do anything small with Aquatica, so we're hoping for something huge along the lines of Roa's Aviary. That attraction has guests interact with birds as they venture through the lazy river.
SeaWorld Orlando
Lots of huge possibilities happening here, as the park is rumored to be overhauling their signature water attraction, Journey to Atlantis. The ride is rumored to get a massive upgrade to effects and even track. There is also word that Wild Arctic will get a complete makeover, which will include a huge reworking of their animal exhibits (since the park no longer has Polar Bears) and an updated ride video.
Kraken is also rumored to get the VR treatment, as you'll face a mythical beast while riding the amazing steel coaster. An expanded festival line up is also expected, as they could adapt SeaWorld San Antonio's Seven Seas Food Festival.
There's also rumor of a huge new nighttime show at all three parks, which will begin with SeaWorld San Diego. The show will allegedly debut in the summer, and will feature fountains, digital imaging and of course, SHAMU! The show will be the goodnight kiss at the park, and will integrate fireworks as well as a huge new musical score.
The company is also said to be taking a new direction, with the announcement of several new partnerships. We aren't exactly sure who the new partners are, or what they will bring, but they are said to be long term, and will have a lasting impact on the entire company.