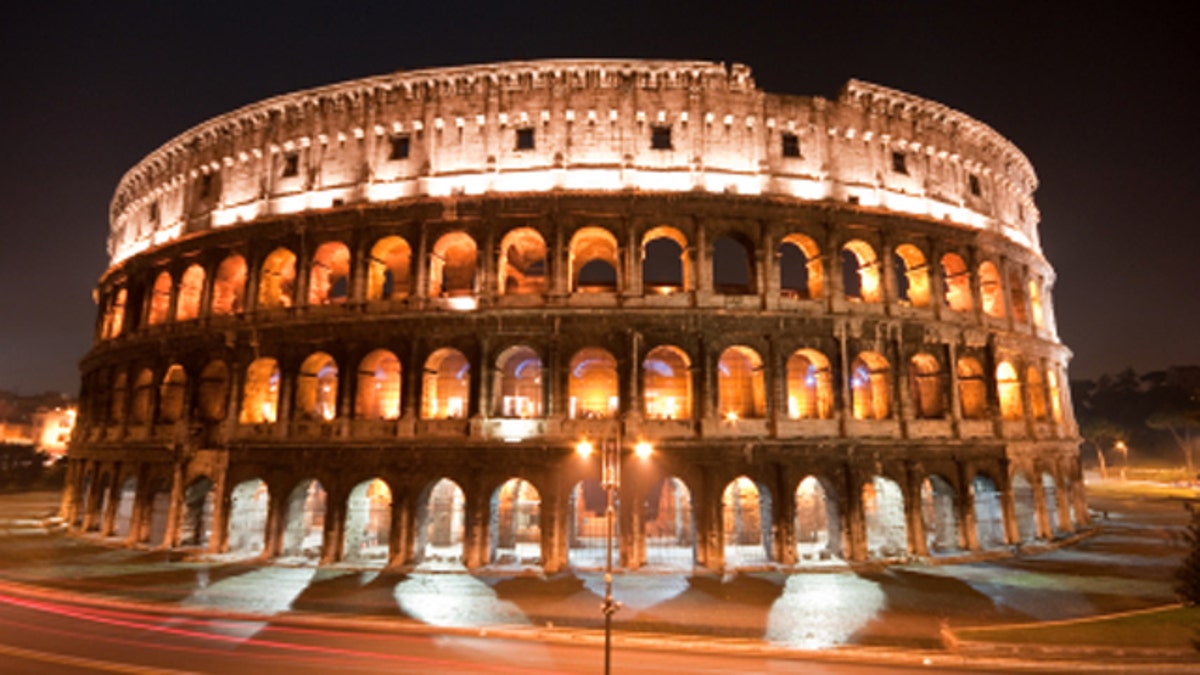 ROME - Gazing at the Colosseum in moonlight can make for a romantic date. Soon tourists will be able to stroll inside the ancient arena on Saturday nights for a limited time only.
Rome officials announced on Friday that for seven straight Saturdays starting Aug. 21, visitors can tour the Colosseum with an archaeologist. They will enter in groups of 40 people maximum from 9 p.m. till midnight.
Normally, the monument is open only during daytime, but last summer also saw some nighttime tours.
This year, night tours will also be offered at the Baths of Caracalla on Saturdays from Aug. 21 until Oct. 23. The towering ruins of the ancient thermal baths has hosted evening entertainment, including the 1990 "Three Tenors" concert with Luciano Pavarotti, Placido Domingo and Jose Carreras.