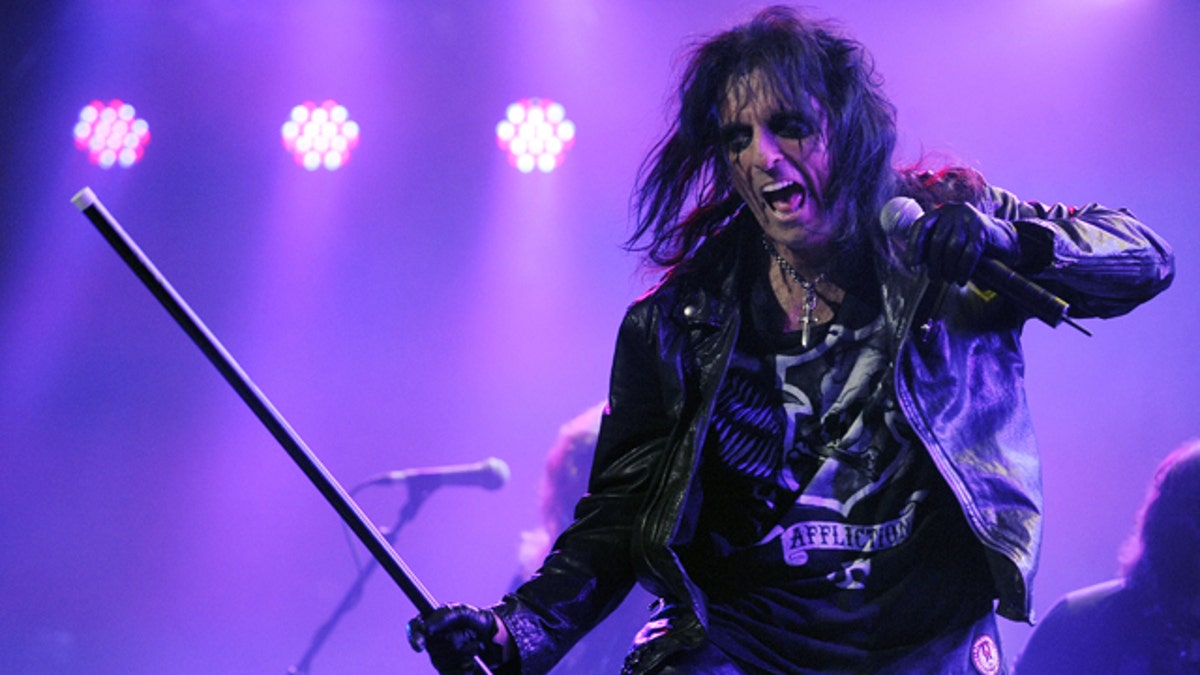 American rock icon Alice Cooper has been revolutionizing the music world for decades.
The godfather of Goth rock, he paved the way for artists, such as Marilyn Manson and Nine Inch Nails.
Cooper​, 63, still cranks up the volume in full face make-up, and just released Welcome 2 My Nightmare, the sequel album to his 1975 classic Welcome to My Nightmare​.
His career spans six decades, and includes more than two dozen albums and countless world tours -- all which has kept him globetrotting and building his loyal and impressive world-wide fan base.
He's even got a new theme park attraction based on his new album.
Fox 411 spoke to the legendary rock star about where he goes when he takes off his eyeliner and leather pants for a little rest and relaxation.
For romance and more, he heads to Hungary's capital, that's really two cities in one.
Alice Cooper: Budapest, my wife says, is more romantic than Paris. There's something about Budapest that's very warm. Go there during the summer of the spring and you'll be surprised how much fun that is.
Q: That's an unexpected answer, why Budapest?
A.C.: Budapest is two cities, Buda and Pest. I didn't even know that. I'm a college graduate and I didn't even know that.
The Danube (River) runs down the middle of it, so you can take these night dinner cruises down the Danube in the summertime. And c'mon, that's the most romantic thing in the world. On both sides of it are old world cobblestone streets, it's 700, 800 years old. And there's something about that for Americans that's really cool.
Paris is Paris, and it's great. There are other great cities in Europe, but Budapest is the one that people kind of overlook. But that's the one you want to go to.
Q: Any tips to really take advantage of the city?
Well we love to walk. We just take off, we have no schedule at all. To me, a vacation is just not having any plans. We just start walking and wherever we end up, we end up. That way you see things that you would never see. You see little places and little restaurants that you would never go to.
When I look at a brochure and it says, 'Don't forget to go to this restaurant,' I go, 'No, we're not going there!" That's the tourist trap, right there. We're going to find some mom and pop place to go to.
You can get lost in an old town in Budapest. Little streets that go this way and that way. If you see something and say, 'We're going to come back tomorrow and get that.' you'll never find it because you get lost in the maze of the whole thing.
Q: Thanks for opening our eyes on Budapest, now open our appetites. What's the food like?
If you like goulash, it's the best goulash in the world. It really is good, enough paprika in it to make it a little spicy. It seems like comfort food, it doesn't seem like high cuisine at all, which I really like.
I really don't get off on really "foofy" food. I like to eat what the normal people eat.
You won't be disappointed at all.