Qantas' former 'poster girl' flight attendant reveals she was sexually harassed, says issue is 'rampant' across industry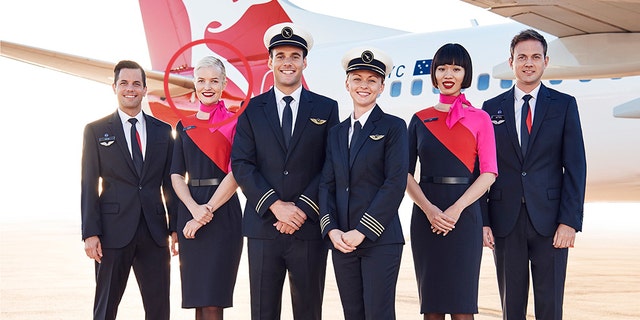 NEWYou can now listen to Fox News articles!
A former flight attendant at Qantas has levelled shocking allegations against the airline after claiming she was the victim of harassment by a manager on a flight. Now, she claims sexual harassment in the airline industry is "rampant".
"People are scared. I had grown ladies on the phone older than my mum hysterical going, 'this one grabbed me by the throat and threw me against the elevator on an overnight'. I've got a list that long of women who have come to me since it happened. Hannah Rowlands, who according to the Project was Qantas' "poster girl" after appearing in "dozens of ads" for the airline, told the program Qantas continued to roster her on with the man who "slapped me on my backside".
Ms. Rowlands alleges the situation began to spiral out of control in May, 2015, when her on-board manager started to blow air on her neck during a flight to Perth.
TEEN WITH DOWN SYNDROME BOOTED FROM ALASKA AIRLINES FLIGHT AFTER VOMITING
WARNING: Video contains graphic language.
"He was renowned for harassing girls physically, saying sexually inappropriate things and I don't put up with it. Where I come from, men don't do that," she told Hamish Macdonald.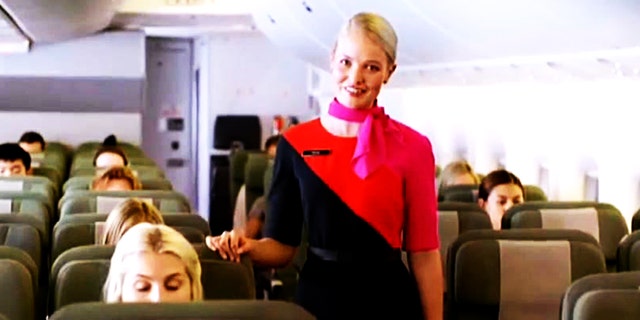 "I just remember slapping his hand and I said, "Can you not touch me. Not now, not ever, don't touch me.'"
The harassment continued the following week when he "just started slapping me on my backside".
He goes: "Oh, for a little girl you've got a tight a--", and he just started slapping me on my backside," Ms. Rowland said. "He just started slapping me so hard, it was a lot of times. You know when you're young and your brother slaps you and it stings you? That's what it was like, that's how hard it was. I fully shut down, I wanted to say and do so many things but it was like I couldn't do it."
"I always thought if something ever like that happened to me it would be an instant reaction … and I couldn't move, I was like frozen or something, I don't know what had happened. And then he walked off and I just burst into tears."
LOS ANGELES INTERNATIONAL AIRPORT INSTALLS 'TOOSHLIGHTS' TO HELP EASE BATHROOM BREAKS
Ms. Rowland claims that when she made a formal complaint about the manager, she asked to be rostered on to different shifts from the man so she could work without fear of what might happen next.
"That was the only thing I wanted, I didn't ask for him to be fired ... but I need you to tell me that I'm not going to fly with him again.
Yet despite promises by the airline to keep the pair apart for six months, she was rostered on with him "at least seven more times". She said she called in sick during these shifts and in doing so, would lose out on money because she was hired only as a casual.
"You're failing me at every turn", she told Qantas, but the airline told news.com.au and The Project: "We take harassment in the workplace very seriously.
FOLLOW US ON FACEBOOK FOR MORE FOX LIFESTYLE NEWS
"All employees are required to do mandatory training on our values and policies, including Standards of Conduct, and we will always address any behavior that's not consistent with our expectations. Once we became aware of the incident, it was thoroughly investigated. The employee immediately apologized and showed remorse.
"It was clearly inappropriate and a number of steps were taken to directly address the conduct with the individual. We offered Hannah lots of support, including rostering flexibility. We assured her that she would never be compelled to work with the person with whom she made the claims."
Yet Ms. Rowlands claims Qantas simply told her "Hannah, you're being very difficult".
Qantas then offered Hannah telephone counselling and face-to-face mediation with the man she says harassed him.
She says in the end she left the job because, "I couldn't represent something I didn't believe in".
This story originally appeared in News.com.au